It's time for Smurfs fans to get ready for an all new adventure, Smurfs: The Lost Village, headed to theaters on April 7th! To celebrate, we have a totally smurfy treat with this Smurfberry Pie Smoothie Recipe! We all know that Smurfs love their Smurfberries and that they make yummy pie.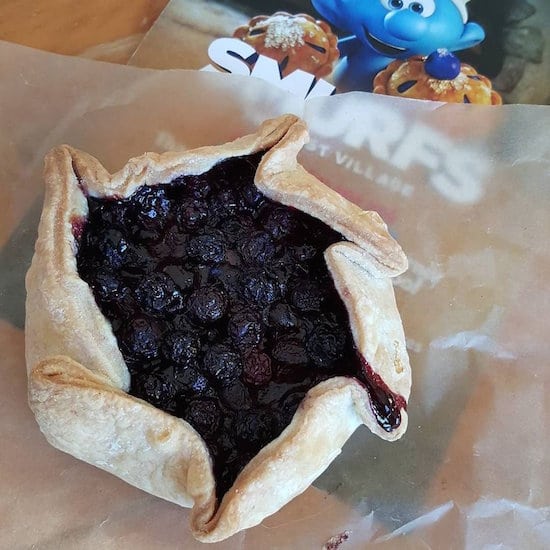 We decided to go ahead and turn that pie into a delicious smoothie. If you can't get your hands on any smurfberries, feel free to substitute blueberries! This smoothie makes a healthy option for breakfast, after school snack or any time treat.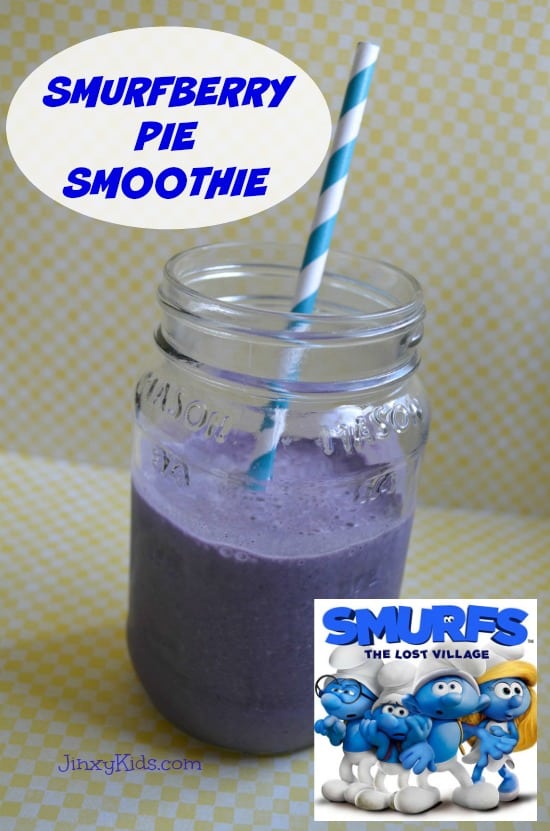 Smurfberry Pie Smoothie Recipe
Ingredients:
1/3 cup frozen Smurfberries or blueberries
1/2 banana
1/4 cup oats
1/4 tsp ground cinnamon
1/2 tsp honey
3/4 cup milk
Directions:
Place all ingredients in a blender and blend until smooth. I like to use frozen banana so my smoothie is thicker and colder, but fresh is just fine too.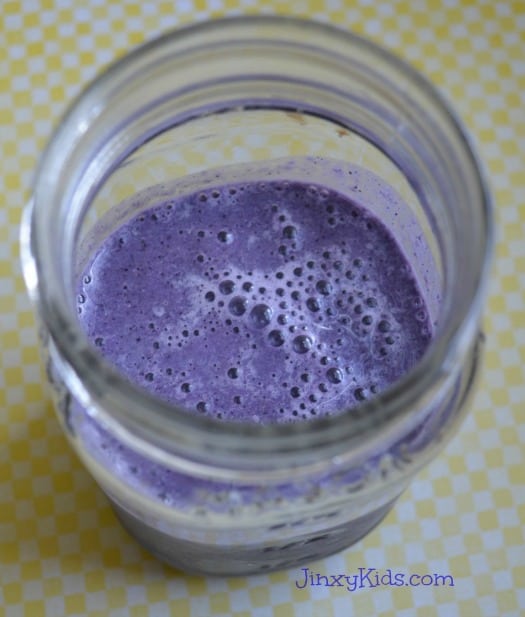 Now that you're all fueled up, you should be ready to head to the movie theater to see Smurfs: The Lost Village on April 7th. About the movie:
In this fully animated, all-new take on the Smurfs, a mysterious map sets Smurfette and her best friends Brainy, Clumsy and Hefty on an exciting and thrilling race through the Forbidden Forest filled with magical creatures to find a mysterious lost village before the evil wizard Gargamel does. Embarking on a rollercoaster journey full of action and danger, the Smurfs are on a course that leads to the discovery of the biggest secret in Smurf history!
Follow the Smurfs Movie on Facebook and
Twitter
!
Enter our reader giveaway HERE!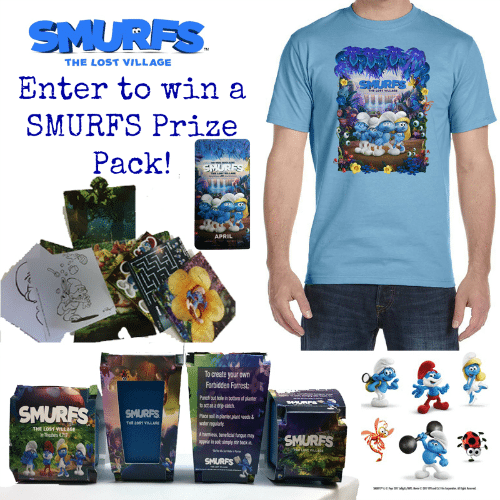 About the Author
Latest Posts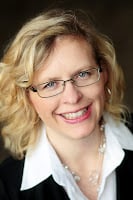 I'm a busy blogger and happy auntie of Little R, who I spend time with several days per week – which ends up being the FAVORITE part of my week! We love to cook together, do crafts, play outside and turn boring errands into fun adventures.