All our posts may contain affiliate links that help support our site at no cost to you. See our complete disclosure policy here.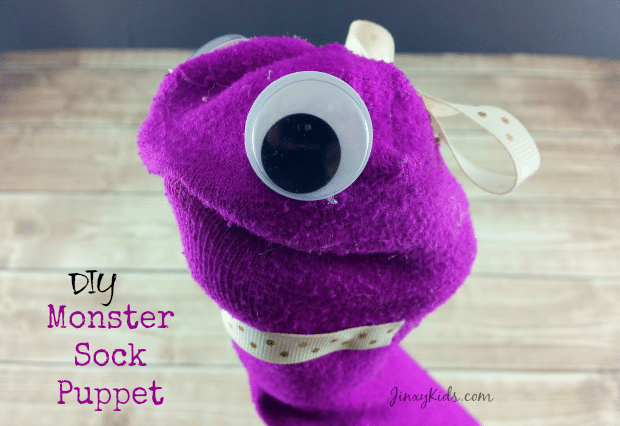 Monster Sock Puppet Craft
We all have those lonely, single socks missing their mates laying around. In our house it's a mixed system between tossing the lone socks into the "singles" bag and keeping the singles in their respective sock drawer until its mate shows up. Sometimes, it never does. After a while it's time to give up hope that the matches will ever show up.
So, what's a person to do with all those single socks? We have a bunch of ideas in this post of 6 Great Uses for Single Mismatched Socks, but the most FUN use is to make this DIY Monster Sock Puppet Craft! The extra fun thing about this craft is that you can totally let your imagination go crazy to create a wild and wacky monster. Make the craft together with your kids so they can do the design while you operate the hot glue gun.
We used ribbon to make a bow on the top of our puppet for a "cute" look, but you can use scraps of felt, yarn, or any other materials to give your monster their own unique look.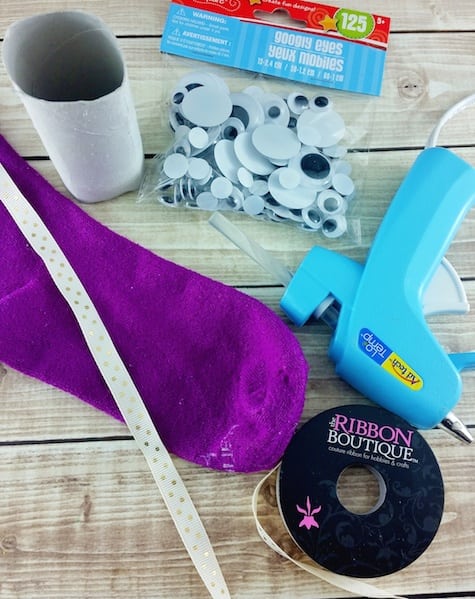 Monster Sock Puppet Craft

Supplies:
An old sock
Wiggle eyes
Ribbon, yarn or felt
Hot glue gun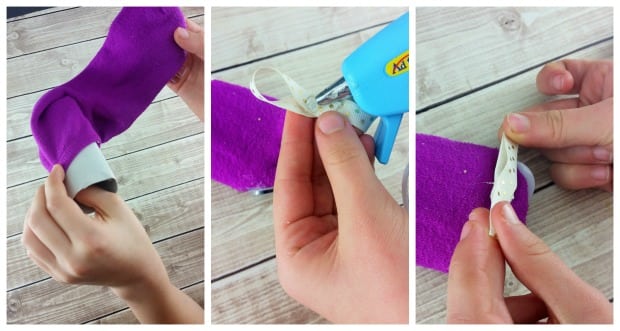 Directions:
Plug in your glue gun and let it heat up.
Cut your ribbon, yarn or felt into the lengths and shapes desired to decorate your monster.
Glue wiggle eyes onto either side of the sock (or, since it's a monster you can give it one BIG eye, or multiple small eyes). You can use an empty cardboard toilet paper tube to fill the sock out while gluing so you don't burn yourself or end up with an eye on the side of your puppet's head. (That may have happened to ours.)
Continue gluing your other decorations to the monster's head.
Let glue dry completely before putting your puppet into action!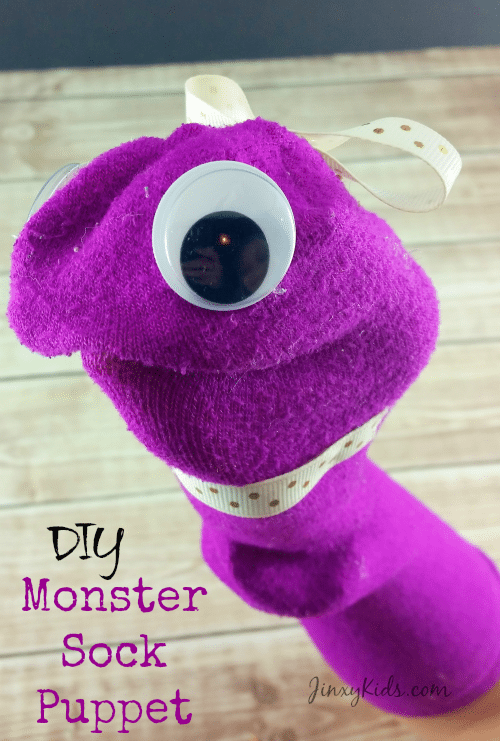 About the Author
Latest Posts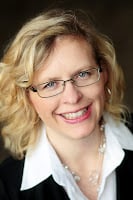 I'm a busy blogger and happy auntie of Little R, who I spend time with several days per week – which ends up being the FAVORITE part of my week! We love to cook together, do crafts, play outside and turn boring errands into fun adventures.