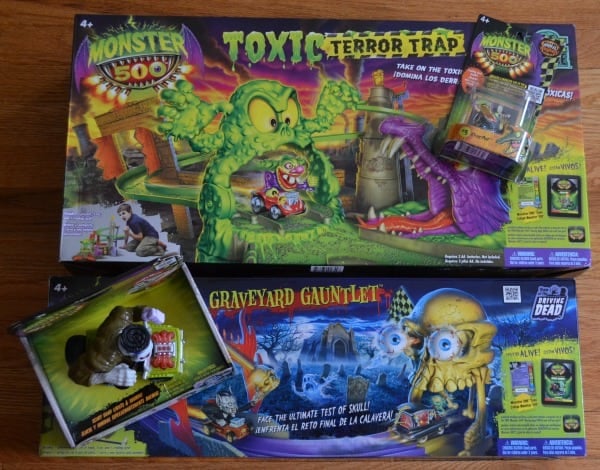 Just in time for the spooky season of Halloween, we have some fun new toys to introduce – Monster 500. This is a line of creepy monster vehicles and playsets complete with a collectible element and a whole lot of fun. To top it all off, there is even an associated app to add some online activity. We recently received some of these toys to put to the test and see if fiendish monsters and racing really are a good combination.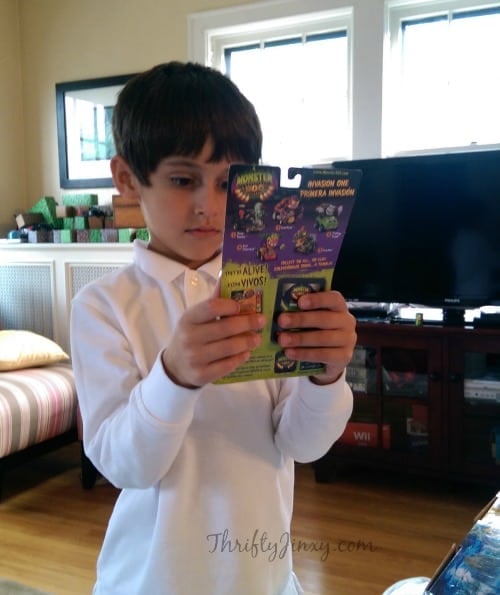 Sometimes I have a hard time judging ahead of time whether or not Little R will actually like a new toy or not. Some things that I think look super fun and cool he isn't so crazy about. I thought the Monster 500 toys looked cool right out of the package and wondered if he would agree. He DID! He was pretty fascinated looking at the creepy monsters right off the bat! There are several different types of toys and playsets in the line.
Monster 500™ Small Vehicles
Kids can collect each of the 10 fast and freaky Monster 500 characters in 3-inch diecast vehicles, which are available in a single or 3-pack. Every car comes with a trading card. Each trading card has a Monster 500™ Code that unlocks a monster car in the FREE Monster 500™ Racing App. No batteries required. Vehicles are available individually at Toys 'R' Us for $4.99 or in the 3-pack for $14.99.

Monster 500™ Large Vehicles
For even bigger action, mini daredevils will love collecting each of the 4 large Monster 500 vehicles standing 4 inches high and 5 inches long, including Zoom Zombie™, CrocPot™, Lead Foot™ and Flattop Frank™. With the touch of a button, scary-good lights and sounds are activated on each vehicle for additional fabulously freaky fun. 3 "AG13" batteries required (included). Cars are available at Toys 'R' Us for $14.99.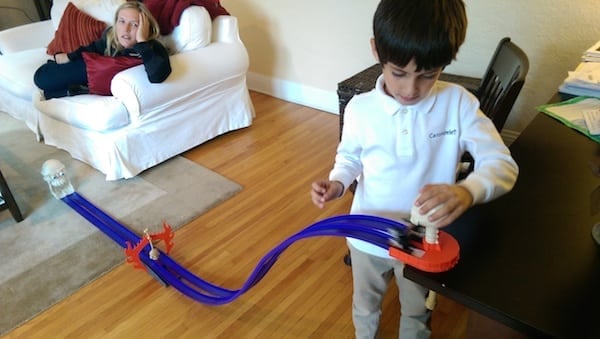 Monster 500™ Graveyard Gauntlet Track Set
Little racers will enjoy the ultra ghoulish action this spooky set has to offer. It's a battle to the finish line for kids, as they press down on the starting skull to begin! With one included vehicle, Drac Attack™, and compatible with any small Monster 500 vehicle, daredevils can send their cars racing past the pendulum of peril and into the jaws of doom of the eye-popping, giant skull. A checkered flag will rise to signal the winner. No batteries required. Track Set is available at Toys 'R' Us for $19.99
This is the toy that totally caught our eye. Little R had a blast racing the cars over and over and over again. It inspired him enough that he wanted to make his FIRST toy review video. Here is the uncut and unfiltered footage (complete with my mom trying to give him direction right in the middle of it!).
Monster 500™ Toxic Terror Trap Playset
Unleash the fiendish fury! Kids and kids at heart will enjoy the twisting, toxic, monster action this ghoulish playset has to offer. With one included character, Evil Clownevil™, kids can smash through the doors of the freaky factory and topple the toxic, terrorizing monster, while avoiding being gobbled by the mutant gator all at the same time. Then, cars can be placed on the elevator before the hazmat mutant brings each vehicle up again. Compatible with all small Monster 500 vehicles. 3 "AA" batteries required (not included). Playset is available at Toys 'R' Us for $34.99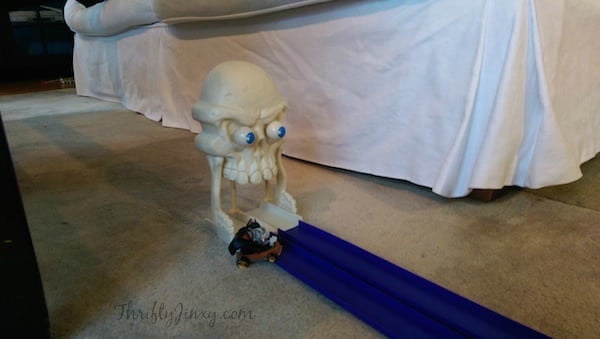 The Monster 500™ Racing App
Join the battle for Monster 500™ supremacy in this frighteningly fast racing app. Fight other monsters as you navigate the death-defying tracks to the finish. Pick up weapons, avoid toxic spills and other creepy obstacles as you race. The App is FREE at the App Store and Google Play.
The Monster 500 toys were definitely a hit on our end. They were easy to set up and fun to play with. I personally like the creepy monsters myself and plan to keep these toys as part of our Halloween decorations even after Little R decides he is too big to play with them – I hope that won't be for a long time!
Find out more at Monster500.com. You can also follow Monster 500 on Twitter and Facebook.
About the Author
Latest Posts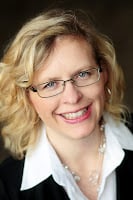 I'm a busy blogger and happy auntie of Little R, who I spend time with several days per week – which ends up being the FAVORITE part of my week! We love to cook together, do crafts, play outside and turn boring errands into fun adventures.