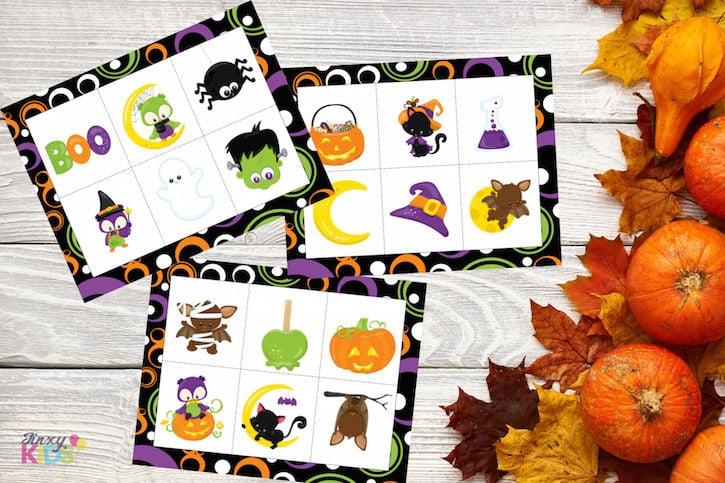 Kids love Halloween, of course! It's a fun excuse for them to play dress-up all day and eat lots of candy. What kid doesn't love that?! I'm helping out with my preschooler's Halloween party next week, and I can't wait to see the kiddos all dressed up in their adorable Halloween costumes and having some fun playing games.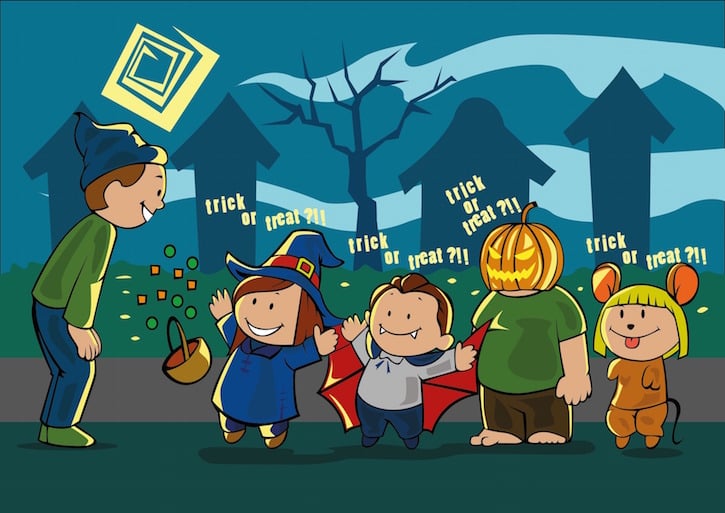 Halloween Story Cards Game
Whether you need an activity for your classroom or you're just looking for a way to celebrate Halloween with your kiddos, one option is this cute Halloween Story Cards Game! It prompts kids to use their imagination and develop a fun – and definitely not spooky – Halloween story of their own.
Download the FREE printable HERE to get started. I recommend you print in color on cardstock, if possible. You can even laminate the cards for use again and again….which you'll want to do when you see how much fun the kids are having!