Getting your kids ready for camp includes labeling EVERYTHING! Get the best camp labels from Name Bubbles with clothing labels and more!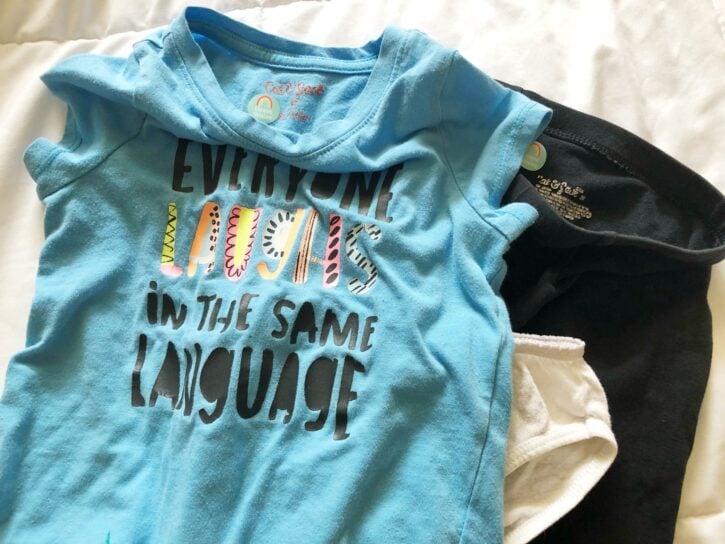 My son is going to his first sleepaway camp this summer, and he is BEYOND excited about it.
There are about a bazillion articles on there about "what to pack for summer camp," and I'm sure we'll get a list from the camp before he goes, too, but from what I've read, these few things are the must haves:
Hydrocortisone (helpful for bug bites)
Fitted sheet along with sleeping bag
Earplugs (for light sleepers)
Snacks
Camera (if your kid doesn't have a cell phone…mine doesn't and won't)
Sunscreen
Bug spray
And most importantly…LABEL EVERYTHING!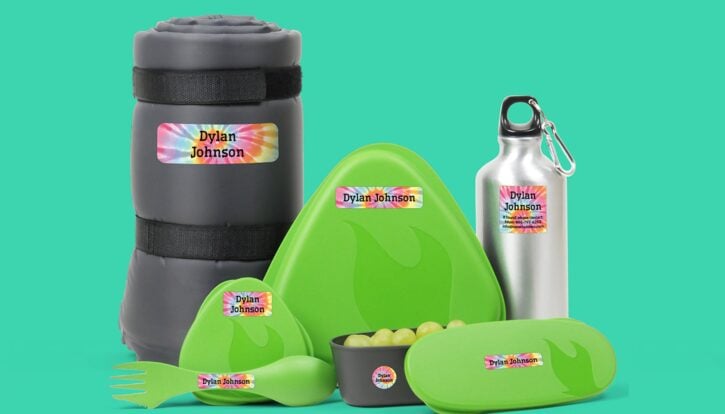 With so many kids, tweens, and teens (who typically aren't the most conscientious with their belongings) bringing all the things to camp, there's about a 99.99% chance your child will either bring something home that doesn't belong to them AND/OR leave something at camp or with someone else.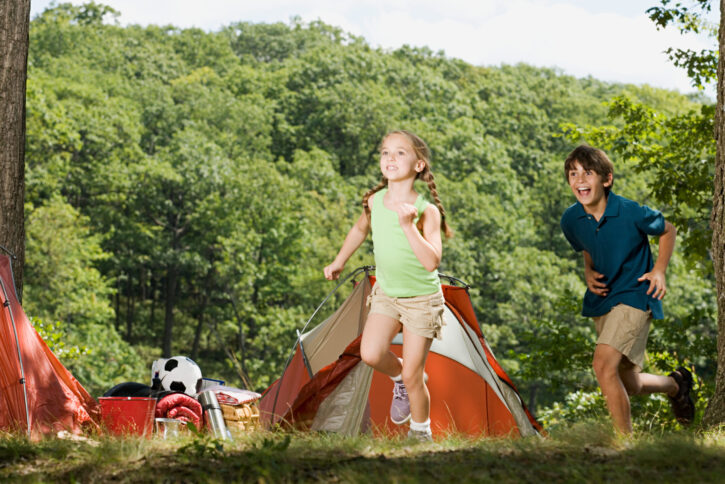 However, if you and your child label everything before camp, the odds are certainly better that you will actually get all of your stuff back. 🙂 And considering some of what they're bringing might be a little spendy, it's worth making sure that those possessions come home!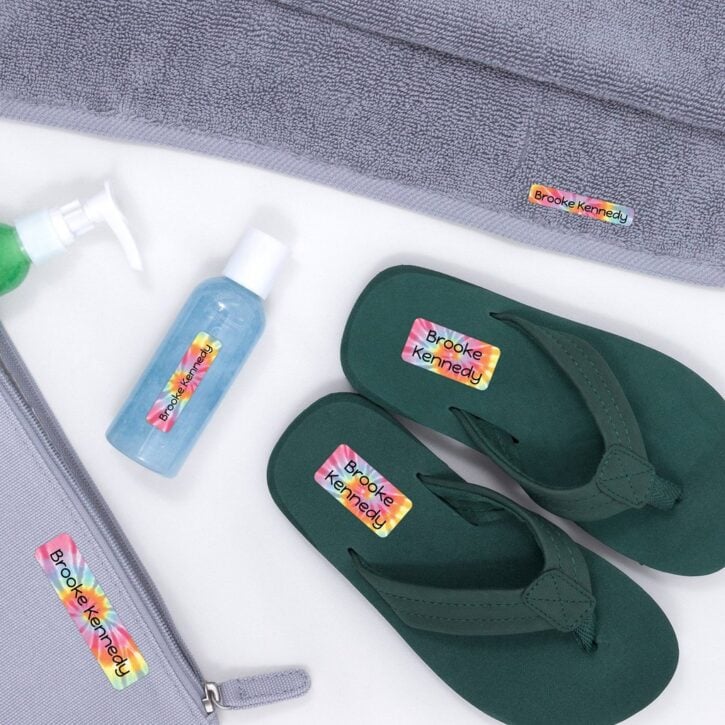 Name Bubbles offers the perfect solution to this problem with their Camp Labels Packs. Get the kids ready for summer camp with these customizable packs! You'll not only ensure all their gear returns home at pickup, but you'll also help keep germs at bay (because who's going to drink out of a water bottle with someone else's name on it?).
Designed to be extra durable to handle your camper's big adventures, these labels are washable as well as sunblock- and bug spray-proof! They're also dishwasher safe, laundry safe, microwave safe, and freezer safe.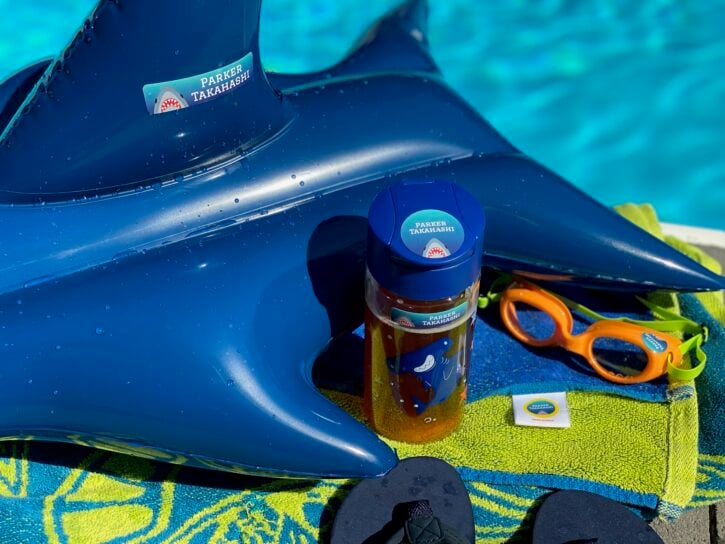 And while my son is going to sleepaway camp, these labels aren't just for sleepaway camp. Maybe your kiddo is going to a day camp or day care this summer, or they're involved in sports or swimming lessons and need to keep track of their equipment. Name Bubbles can help with all of those needs!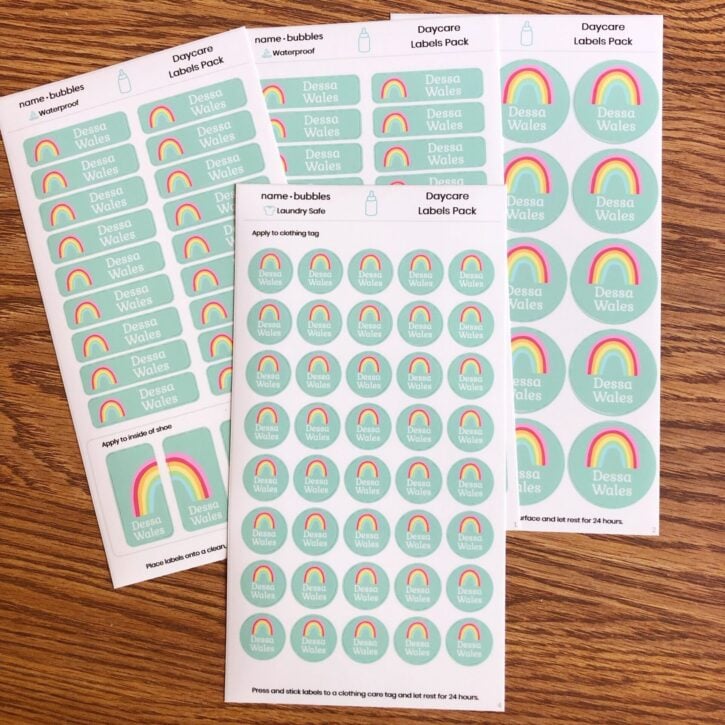 There are lots of different designs and styles to choose from, and if you order now, you'll get them in plenty of time before summer camp begins. Sit down with your campers and let them pick out their favorite designs with everything from Tie-Dye to Camo to Flannel.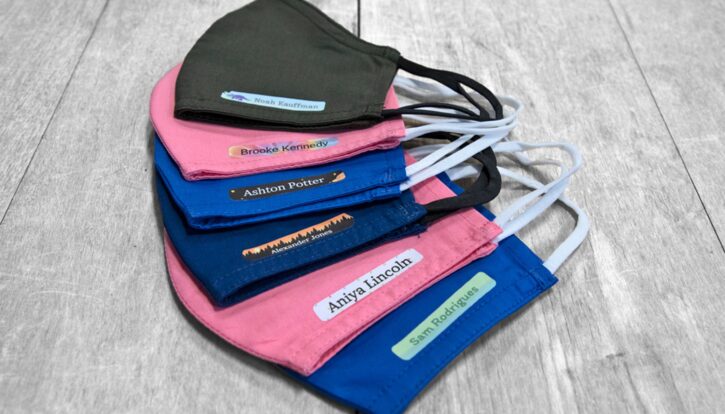 What makes these packs extra great is that they're not all the same size and style:
The Camp Clothing Labels Pack includes 74 iron-on and stick-on labels.
The Camp Labels Pack includes 73 labels of a variety of sizes including small rectangles, circle clothing labels, and even shoe labels.
The Sleepaway Camp Labels Pack includes 167 labels for clothing, rain gear, shoes, jackets, sleeping bags, hoodies, water bottles, towels, and all the things they need for summer camp.
If that seems like a lot, well, you probably haven't tried labeling all of your kids' stuff yet. 🙂 PS – Don't forget to send the extras with your camper so they can label any special project, prize, craft, or camp t-shirt that they might get while they're at camp!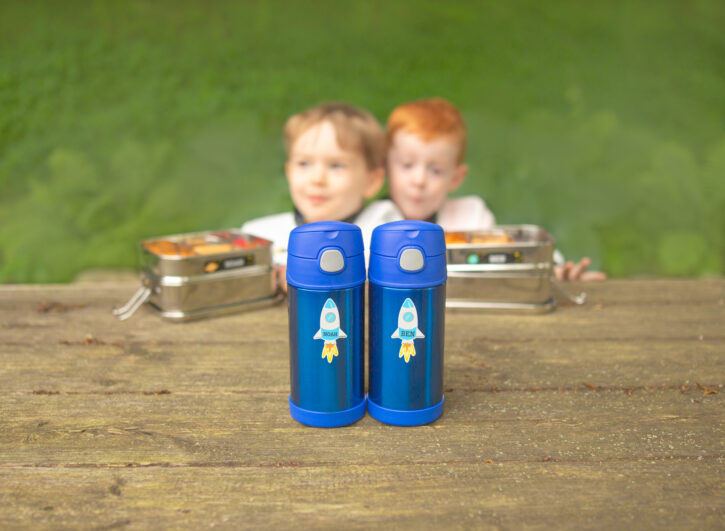 No more digging through the Lost and Found before your kid can leave camp – visit Name Bubbles to customize your own Camp Labels Packs today!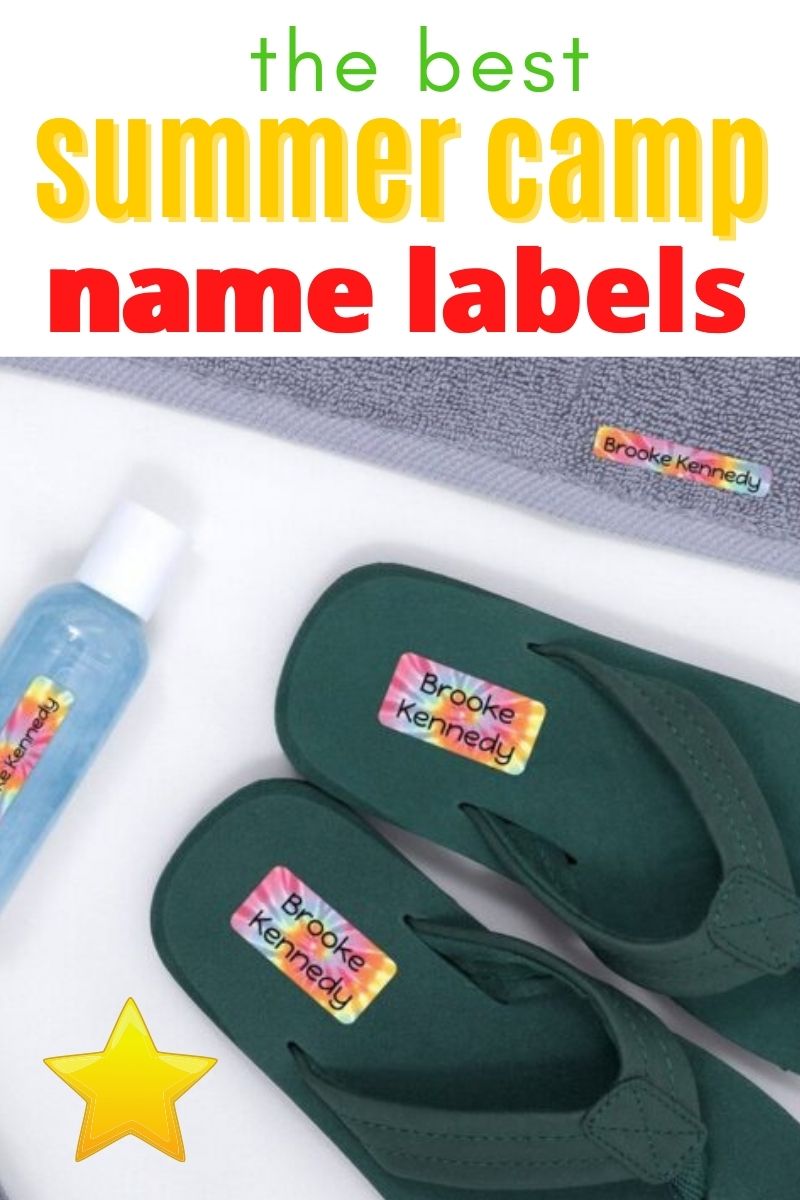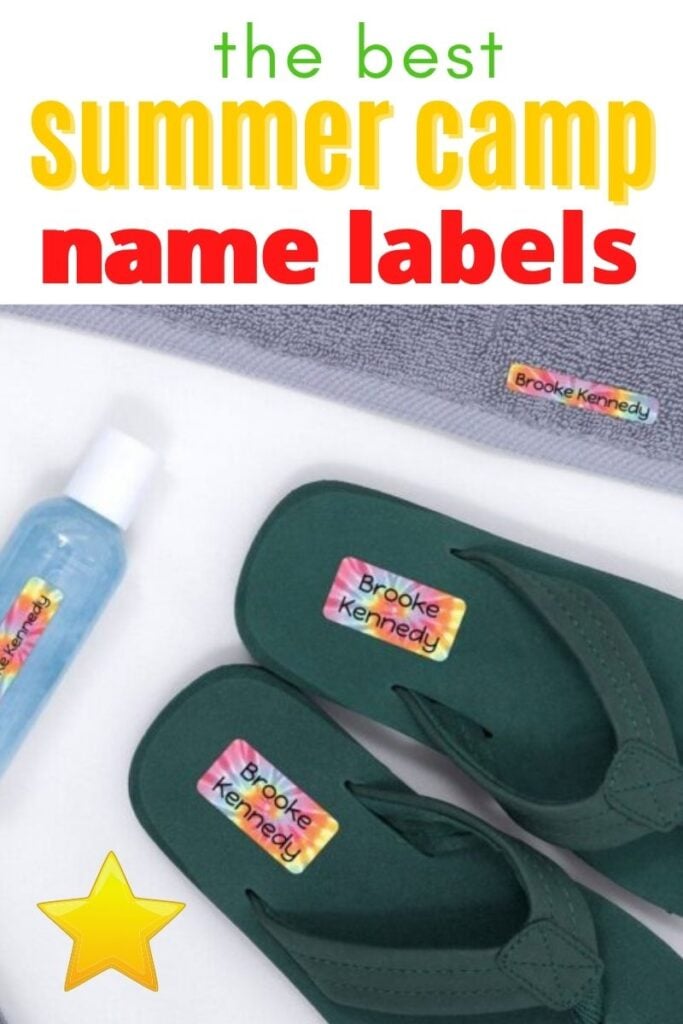 About the Author
Latest Posts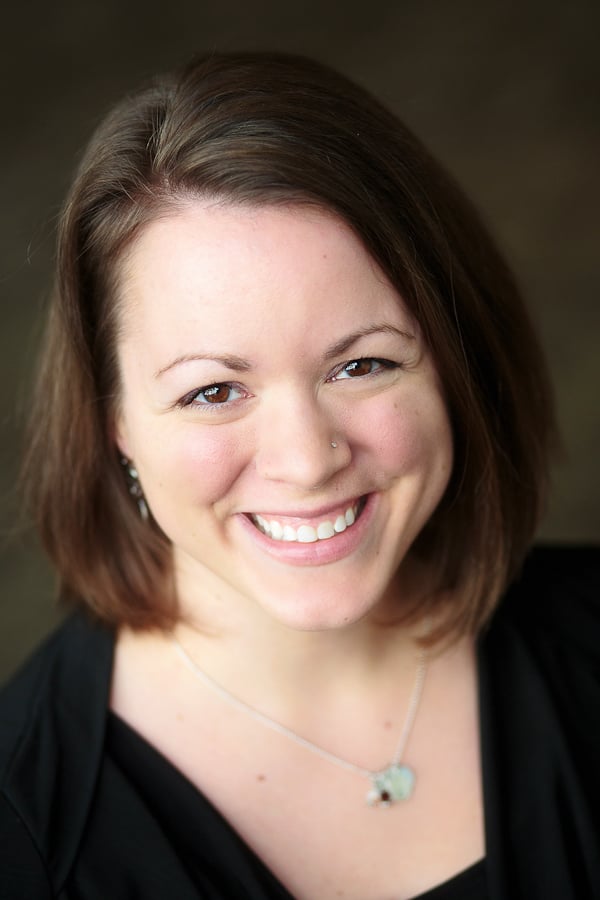 Laura is a former high school English teacher turned avid deal shopper following the birth of her first child. Now she's a work-from-home mom of six which keeps her plenty busy! On the off chance she gets some free time you'll find her with her nose in a book, spending time with family and friends, or enjoying a hot cup of coffee.