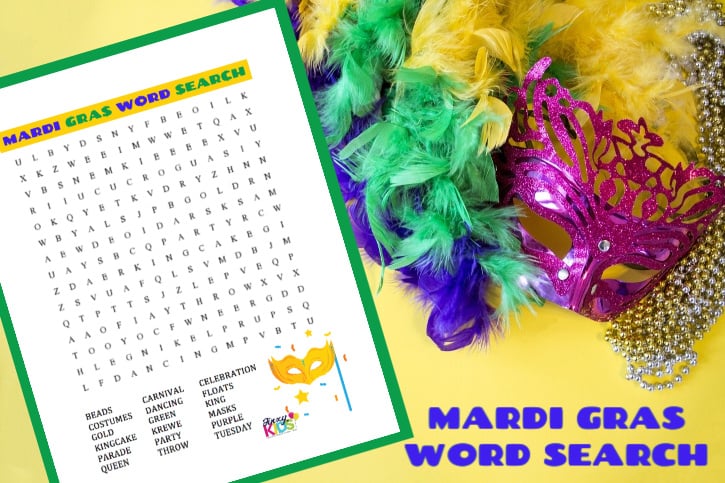 Tuesday is Mardi Gras, also known as Fat Tuesday or Shrove Tuesday. It marks the last day before Ash Wednesday and the beginning of the season of Lent.
Anyone who has been to Southern Louisiana or its surrounding areas know that it is a BIG season with Carnival celebrations for the whole family. There are parades, parties, singing, dancing, good food and so much more!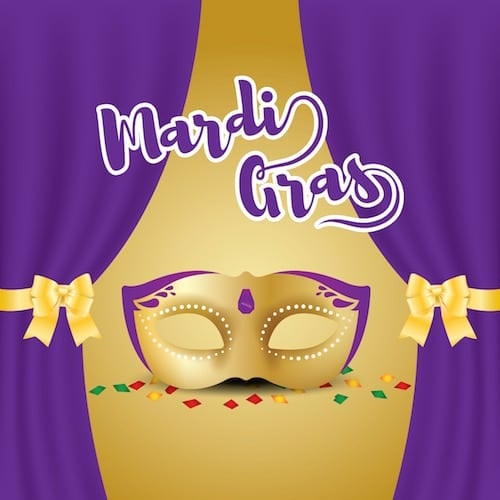 Are you planning any special celebrations for Mardi Gras? It's a fun time to explore the holiday with kids to learn the meaning and tradition behind it. It has a long history with both religious and cultural meanings and offers so many learning (and fun) opportunities.
Of course, food is a BIG part of any Mardi Gras celebration. You can get kids involved with a fun activity to put together their own cajun seasoning mix! It's a great way to practice measurements and you'll end up with a delicious seasoning that can be used to flavor many traditional Mardi Gras dishes, such as red beans and rice.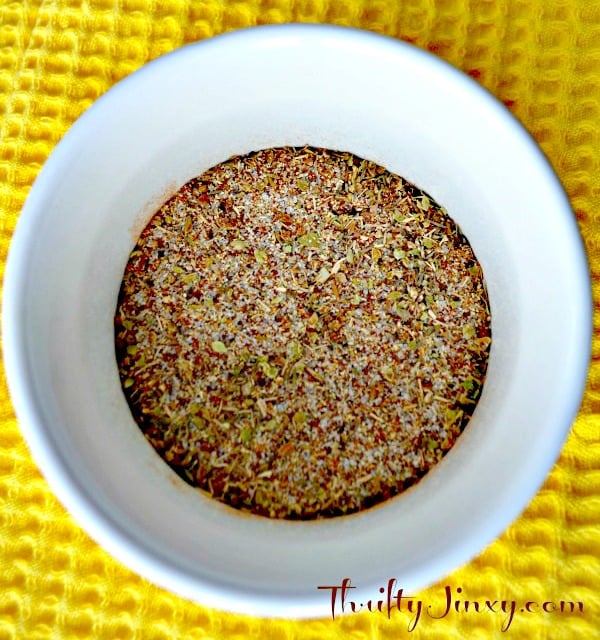 The Cajun seasoning mix also makes a great gift! Package it in cellophane bags tied with ribbons in the traditional Mardi Gras colors of green, gold and purple, or store it in small airtight containers. It's a great gift for parents, grandparents, friends or basically anyone who likes to cook or try some bold flavors. Find the recipe for cajun seasoning here.
Mardi Gras Word Search Puzzle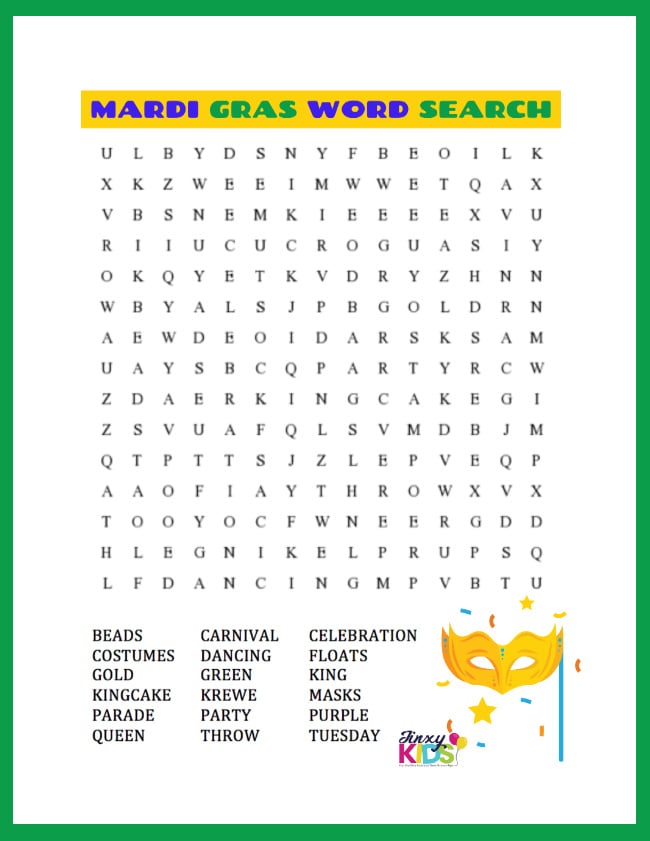 To celebrate this year, we have created a fun and free printable Mardi Gras Word Search puzzle. It contains 18 words related to the celebration of Mardi Gras like carnival, costumes, parade, masks and more.
It is perfect for a classroom or homeschool curriculum unit based on Mardi Gras and can also be used as a bit of a "quiet time break" at a kids Mardi Gras party.
You can simply print out the puzzle on copy paper, or you can print it out, trim down the size and mount on sheets of green, gold and purple construction paper if you're using it as a festive party activity. Print out as many copies as you need!Have fun!
Let us know how you plan to celebrate Mardi Gras!
JOYIN Mardi Gras Accessory Set Party Favors with Beads Necklaces,

Mardi Gras Tutu Set

Gaston® Goes to Mardi Gras

ArtCreativity Feather Masks Assortment for Kids

New Orleans Mardi Gras For Kids T-Shirt

Mardi Gras Retro LED Light Up Bulb Necklace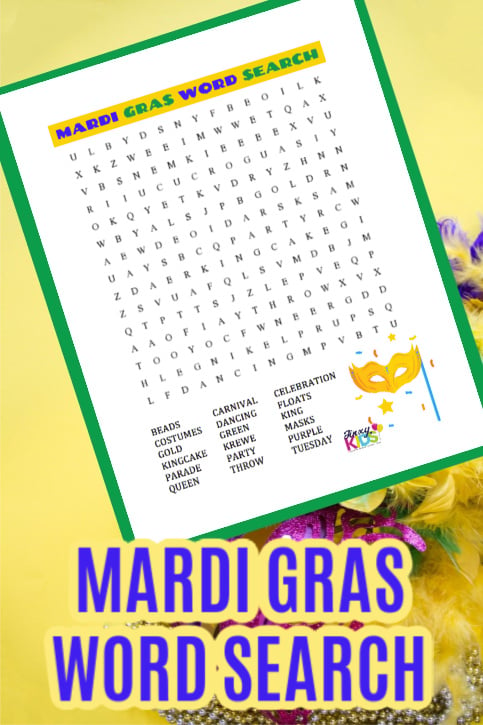 About the Author
Latest Posts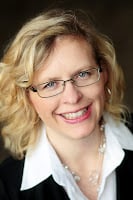 I'm a busy blogger and happy auntie of Little R, who I spend time with several days per week – which ends up being the FAVORITE part of my week! We love to cook together, do crafts, play outside and turn boring errands into fun adventures.