Celebrate Disney•Pixar's COCO and Dia De Los Muertos with a free printable COCO Word Search puzzle featuring characters from the film and important themes like family & remember.
We just love Disney•Pixar's COCO for any time of the year, but it is a must to watch as a new classic for Day of the Dead when it comes around each year!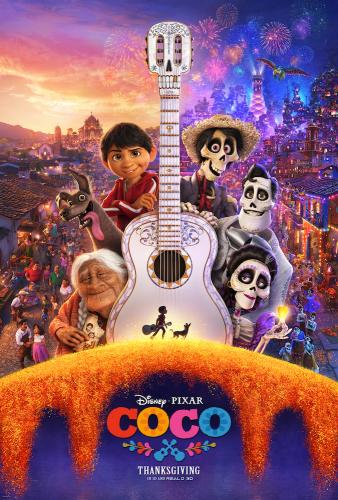 Now that it is out of the movie theaters, there is even more new things to watch because the Blu-ray has extensive bonus materials with everything from deleted scenes, to story research in Mexico, to designing the world of the Land of the Dead.
Keep on reading to get to our printable Coco word search puzzle, but just in case you haven't seen Coco yet, check out the trailer:
About COCO:
In Disney•Pixar's Coco, Pixar Animation Studios' 19th feature film, Miguel (voice of newcomer Anthony Gonzalez) dreams of becoming an accomplished musician like his idol Ernesto de la Cruz (voice of Benjamin Bratt) – despite his family's baffling generations-old ban on music.
Desperate to prove his talent, Miguel finds himself in the stunning and colorful Land of the Dead following a mysterious chain of events. Along the way, he meets charming trickster Héctor (voice of Gael García Bernal), and together, they set off on an extraordinary journey to unlock the real story behind Miguel's family history.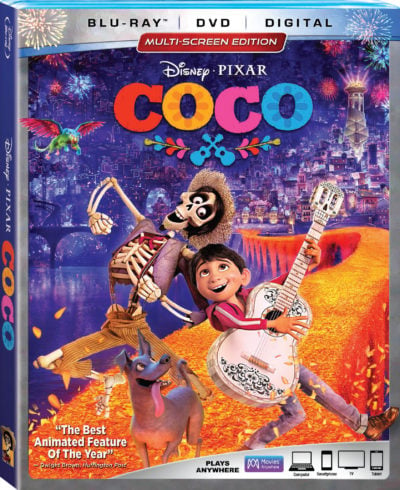 Coco is packaged several ways so you can get the most out of your in-home viewing experience. The Multi-screen Edition (formerly called the Blu-ray Combo Pack) includes Blu-ray, DVD and a Digital copy – which means you can watch the film on different devices. (Definitely our favorite option!)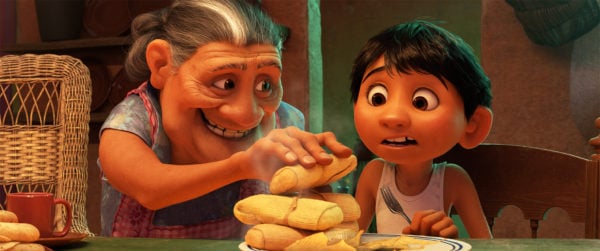 Bonus features include:
Deleted Scenes with Introductions – Director Lee Unkrich and co-director Adrian Molina talk about the deleted scenes and the part they played in the development of "Coco."
Filmmaker Commentary – Presented by Lee Unkrich (director), Adrian Molina (co-director) and Darla K. Anderson (producer).
The Music of "Coco" – Collaborating with musicians of Mexico and some unique instrumentation, this documentary explores the beautiful fusion of music essential to the story of "Coco."
Paths to Pixar: "Coco" – Explore how the film crew's personal stories resonate with the themes of the movie itself.
Welcome to the Fiesta – A musical exploration of the skeletons that make the Land of the Dead in "Coco" so wondrous and intriguing.
And lots more!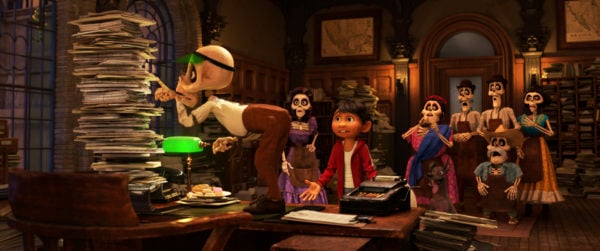 The voice cast of Coco includes characters from the Land of the Living and the Land of the Dead. From the Land of the Living, Anthony Gonzalez lends his voice to Miguel, Renée Victor provides the authoritative voice of Abuelita, and Jaime Camil is the voice of Papá. Lombardo Boyar voices a town mariachi, and Ana Ofelia Murguía is the voice of Miguel's cherished great-grandmother Mamá Coco. Sofía Espinosa provides the voice of Miguel's loving Mamá, and Luis Valdez lends his voice to Tío Berto, Miguel's hardworking uncle.
From the Land of the Dead, Gael García Bernal helps bring to life charming trickster Héctor, Benjamin Bratt is the voice of Miguel's idol Ernesto de la Cruz, and Alanna Ubach provides the voice of Miguel's great-great-grandmother Mamá Imelda. Alfonso Arau is the voice of Miguel's late great-grandfather Papá Julio, Herbert Siguenza lends his voice to both Tío Oscar and Tío Felipe, Miguel's late identical twin uncles, and Gabriel Iglesias lends his voice to the Clerk. Natalia Cordova-Buckley provides the voice of legendary artist Frida Kahlo, Selene Luna voices Miguel's aunt Tía Rosita, and Edward James Olmos lends his voice to Chicharrón.
Also lending their voices are Carla Medina, Dyana Ortelli, Blanca Araceli, Salvador Reyes, Cheech Marin, Octavio Solis and John Ratzenberger.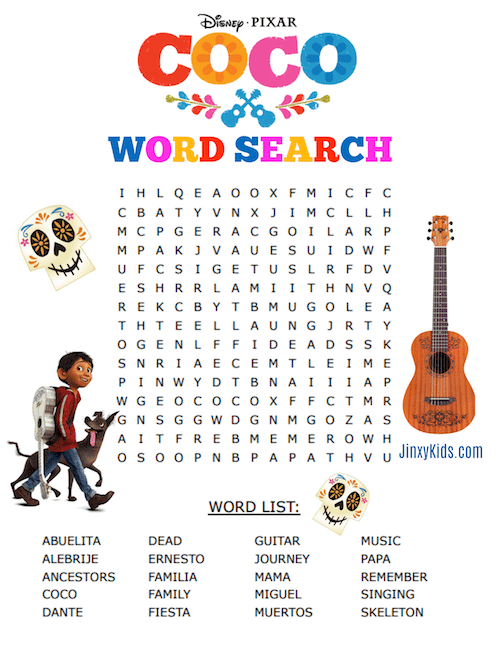 Free Printable COCO Word Search
Now that you're ready to watch at home, you can add a little fun to your movie night (or afternoon) with this free printable COCO word search puzzle!
It includes 20 words about the movie including character names like Miguel and Dante, actions from the movie like Singing, and important themes such as Family and Remember.
You can print a copy of the Coco word find HERE.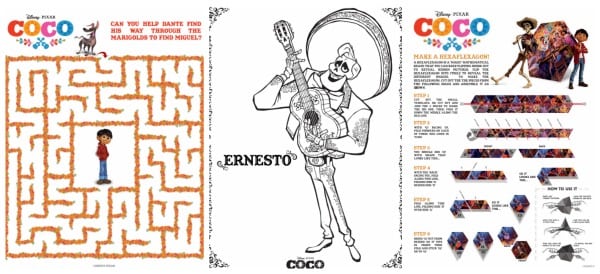 More COCO Printable Activity Sheets
Besides our Coco word search puzzle, your kids can have some more fun with these printable COCO activity sheets! There are coloring sheets, a maze and a papercraft activity. Print them all here:
Coco Maze
Hexaflexagon Paper Craft
Miguel Coloring Sheet
Hector Coloring Sheet
Ernesto Coloring Sheet
Dante Coloring Sheet
Dante Coloring Sheet 2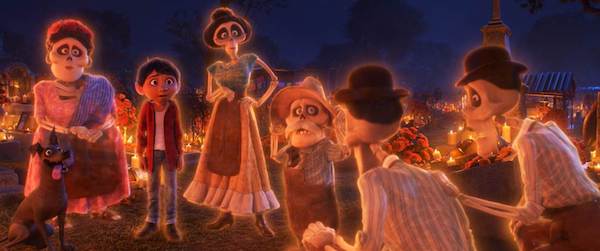 About the Author
Latest Posts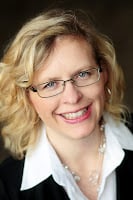 I'm a busy blogger and happy auntie of Little R, who I spend time with several days per week – which ends up being the FAVORITE part of my week! We love to cook together, do crafts, play outside and turn boring errands into fun adventures.