Help your kids learn about the history and traditions surrounding the Mexican holiday of Cinco de Mayo with this fun word find!
The beginning of May brings the Mexican holiday most of us in the United States recognize: Cinco de Mayo!
While it has become known as a day to get great specials at our favorite Mexican restaurants and hear some mariachi music, do you know WHY Cinco de Mayo is celebrated?
Let's find that out first and then get on to our fun free printable Cinco de Mayo Word Search Puzzle.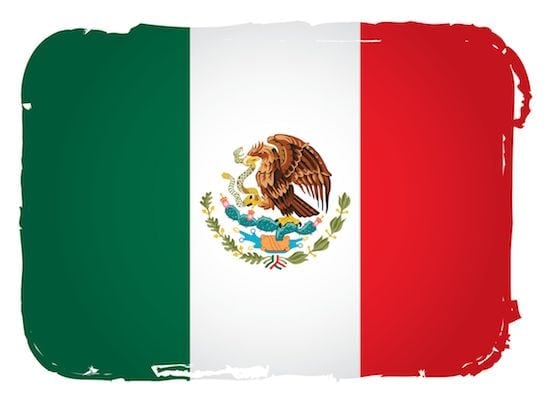 What is Cinco de Mayo?
Cinco de Mayo, a Mexican holiday full of pride and history, commemorates the triumph of the Mexican Army over the French on May 5, 1862.
The troops of General Ignacio Zaragoza led an attack in the small village of Puebla, hoping to slow down the French army's advancement toward the capital of Mexico City.
Their triumph was considered astonishing because the Mexicans were greatly outnumbered by the France's army, which had not lost a battle in over fifty years.
The date of the Battle of Puebla was declared a national holiday by President Juarez in September of that same year.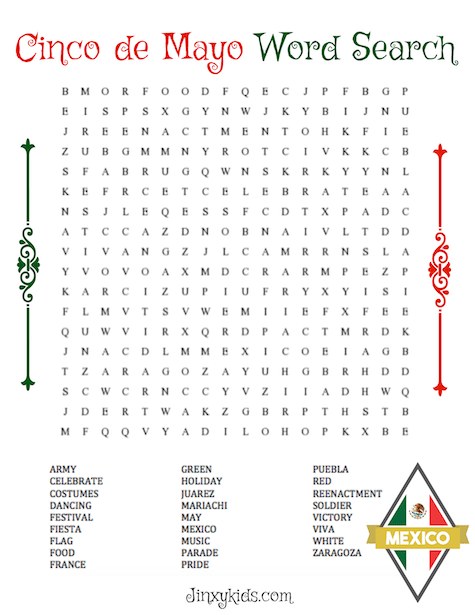 Free Printable Cinco de Mayo Word Search Puzzle
In honor of the holiday, we have created this free printable. It can be used to supplement learning more about Cinco de Mayo or as an activity at a Cinco de Mayo party.
The puzzle contains 27 words relating to the history of Cinco de Mayo and how it is celebrated today. All of them can be found by searching vertically, horizontally or diagonally.
You can simply print out the puzzle on copy paper, or you can print it out, trim down the size and mount on sheets of colorful construction paper.
Print out as many copies as you need!
Print the Cinco de Mayo Word Search Puzzle here..
Be sure to keep reading for more Mexican-themed fun to add to the holiday!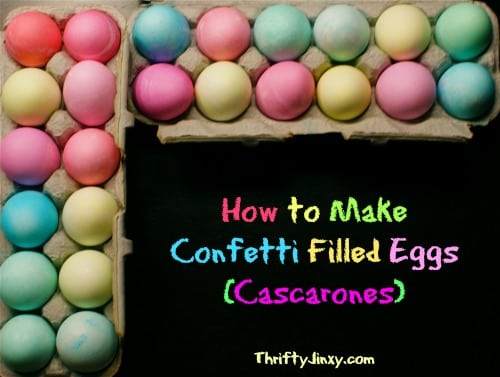 More Cinco de Mayo Fun – Crafts and Recipes
If you're looking for some more fun ways to celebrate the holiday, we have some Mexican-themed foods and crafts you can make with your kids to create your own celebration!
DIY Cascarones (Confetti Eggs) Craft
Mexican Hot Chocolate Popcorn Sprinkle
Make Tortilla Chips in the Microwave
Zicome Fiesta Paper Fans Party Decorations

Cinco de Mayo for Kids! – Hispanic Heritage for Children

Red White and Green Tutu

It's Cinco De Mayo! (Bumba Books – It's a Holiday!)

Luna Bazaar Mexican Paper Flags, Papel Picado Banderitas

Musical Instruments for Kids

US Toy Child's Mexican Sombrero Costume

Cinco de Mayo Mini Bulletin Board Set

Cinco de Mayo for Beginner Readers

Kids Happy Cinco De Mayo T-Shirts

Celebrate Cinco de Mayo with the Mexican Hat Dance (Stories to Celebrate)

MINI DONKEY PINATAS

Marco's Cinco De Mayo

Black Felt Sombrero

Cinco de Mayo Crafts (Fun Holiday Crafts Kids Can Do!)