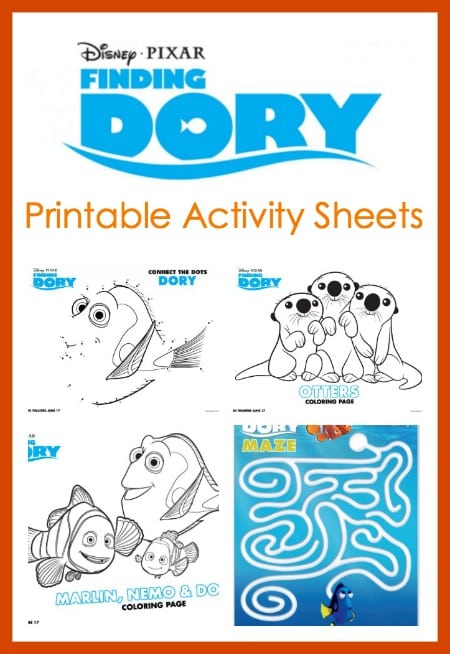 For many of us, the best part of Finding Nemo was Dory. When you think of characters with memorable lines and laughs, she takes the cake! So, how exciting is it that this summer she is back as the big star in Disney•Pixar's FINDING DORY?!? I seriously CAN NOT WAIT for this movie. I mean we have been waiting 13 years since we first met her! I'm sure it will be well worth the wait.
To tide you over while we wait these last couple of months, we have some super fun Finding Dory Printable Activity Sheets! We have a colorful maze as well as several connect the dot puzzles and coloring sheets. Just click to download:
Finding Dory Dot to Dot Puzzles
Disney•Pixar's "Finding Dory" reunites everyone's favorite forgetful blue tang, Dory, with her friends Nemo and Marlin on a search for answers about her past. What can she remember? Who are her parents? And where did she learn to speak Whale? Directed by Andrew Stanton ("Finding Nemo," "WALL•E") and produced by Lindsey Collins (co-producer "WALL•E"), the film features the voices of Ellen DeGeneres, Albert Brooks, Ed O'Neill, Kaitlin Olson, Ty Burrell, Eugene Levy and Diane Keaton. "Finding Dory" swims into theaters June 17, 2016.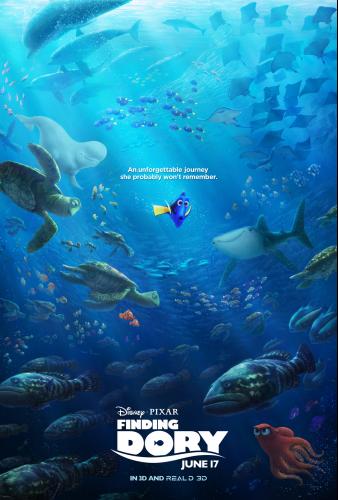 Like FINDING DORY on Facebook: https://www.facebook.com/PixarFindingDory
Follow FINDING DORY on Twitter: https://twitter.com/FindingDory
Follow Disney/Pixar on Instagram: https://www.instagram.com/PixarFindingDory/
Follow Disney Studios on Pinterest: https://www.pinterest.com/disneystudios/finding-dory/
Visit Disney/Pixar on Tumblr: https://disneypixar.tumblr.com
Visit the official FINDING DORY website here: https://disney.com/findingdory
FINDING DORY swims in theatres everywhere on June 17th!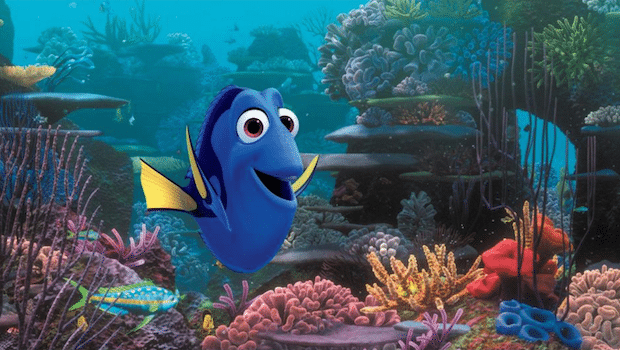 About the Author
Latest Posts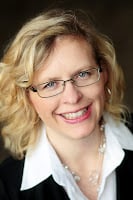 I'm a busy blogger and happy auntie of Little R, who I spend time with several days per week – which ends up being the FAVORITE part of my week! We love to cook together, do crafts, play outside and turn boring errands into fun adventures.