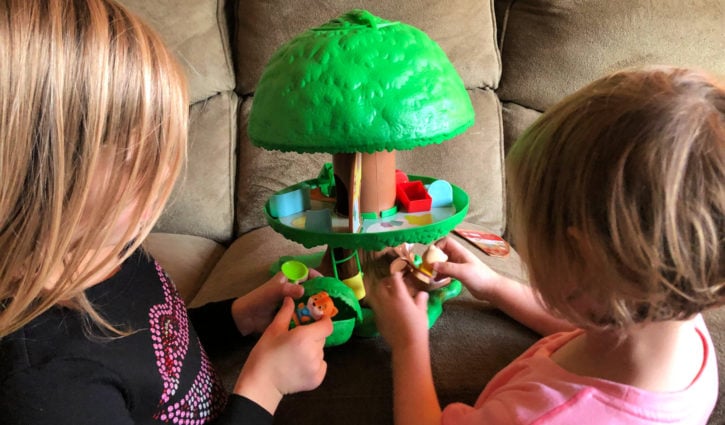 Over our ten years of parenthood, my husband and I have tried to be intentional about which toys our children play with. We remember the classic toys from when we were children and how high-quality, long-lasting, and simple they were.
There's something to be said about simplicity in toys – it encourages imagination and invites children to be active participants in their play, not just sitting back and watching a screen or seeing a battery-operated toy wiggle and jiggle.
So I was very excited when Fat Brain Toys sent me a fantastic array of educational and learning toys for my children! Fat Brain Toys creates products that promote a smarter way to play for kids (and kids at heart) of all ages!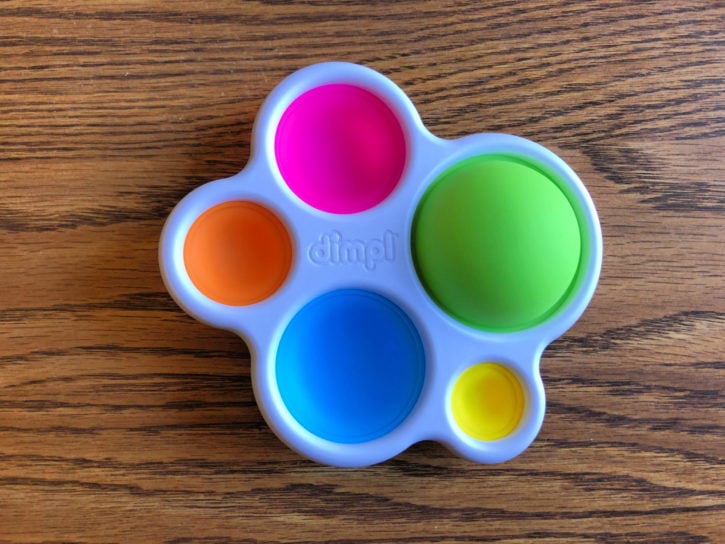 Dimpl
Dimpl is bubble wrap for babies! Built safely into the sturdy ABS plastic frame are five vibrant silicone bubbles in varying sizes and colors. It's so simple, yet oddly, so brilliantly fun, fascinating, and impossible to put down. Little fingers can't resist these beautiful buttons! (Age range: 0-2)
We've had one of these toys for nearly a year now and it was so much fun for my little one when she was just getting into the exploration – and chewing! – stage. I'm excited to pass one on to my sister with her new baby, too. It keeps baby's attention without all the bells and whistles.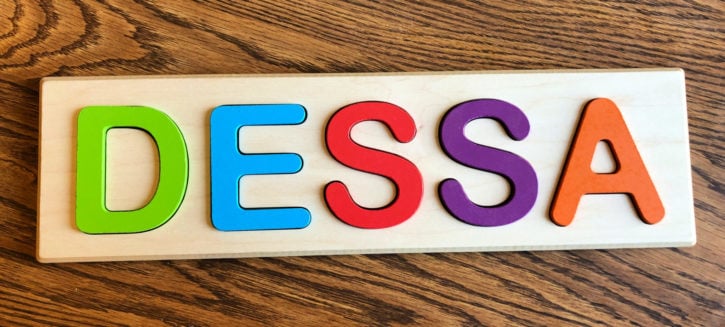 Personalized Name Puzzle
None of my children have names that you'll find on a "most popular" list. In fact, two of them in particular have names that always get a, "Wow, I've never heard that name!" reaction.
Whether or not your child has a unique name, your child will love a custom personalized name puzzle. Unusual names and spellings? No problem! Encourage logic, fine motor skills, name recognition and spelling, and self-esteem. Enjoy the high-quality craftsmanship for a beautiful product that will be kept and valued for years to come. (Age range: 0-3)
I was so excited to have my daughter's name put in a puzzle. You can include up to nine characters (including spaces), making this a great gift for baby's room.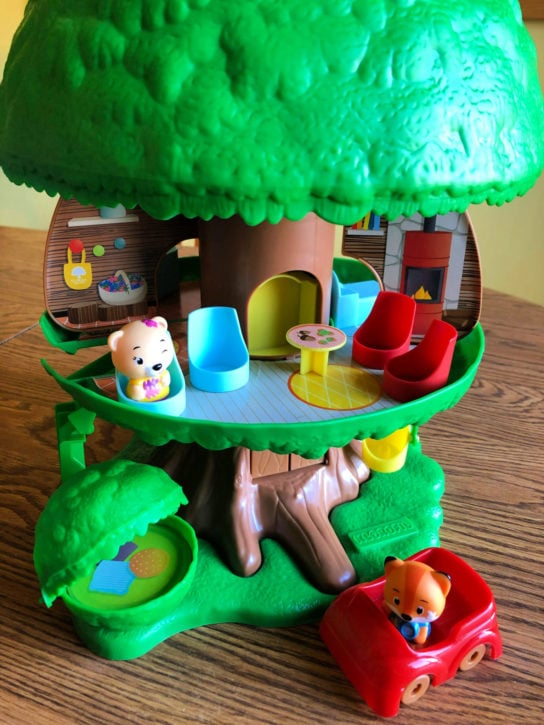 Timber Tots Tree House
The classic Timber Tots are back with the Timber Tots Tree House, reimagined with new colors, features, and accessories! Press the button at the top of the tree and – POP! – the whole thing opens up to reveal a cozy little home hidden inside. Young imaginations are quick to flourish! (Age range: 2-5)
Of all of the toys we received, this is the one my children have played with the most! My 6-year-old and 4-year-old have played with it pretty much any chance they get. I like all of the different features inside and the fact that it collapses together for easy storage and transport.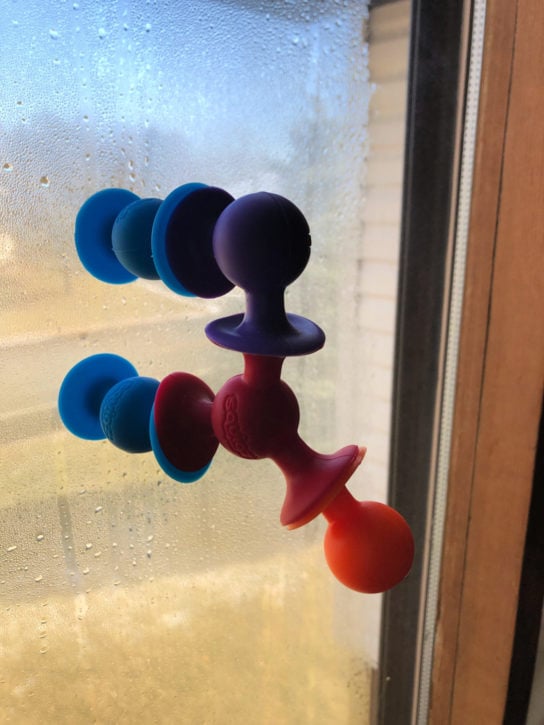 Squigz
Suction construction! Use Squigz to build, bounce, and stick to almost any smooth, flat surface. Super flexible Squigz can be assembled to create an impressive array of vehicles, robots, jewelry, and more. Just as fun to POP apart! They're fun little suckers. (Age range: 3+)
All of my kids – including my 10-year-old! – have enjoyed playing with the Squigz. Somehow they stick well but also are easy to unstick…if that makes any sense. They make a satisfying popping noise that my kids have enjoyed. I like that you can use as many or as few pieces as you want – you don't need to have every piece to build something, so it doesn't matter if one or two go missing.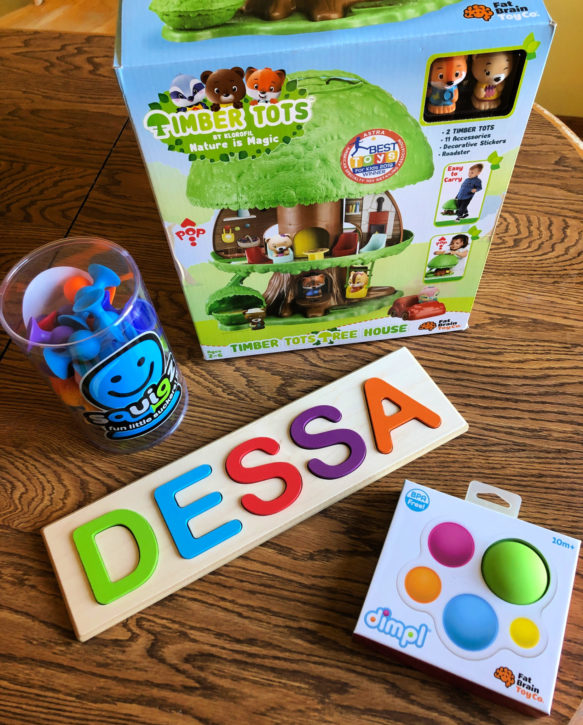 About the Author
Latest Posts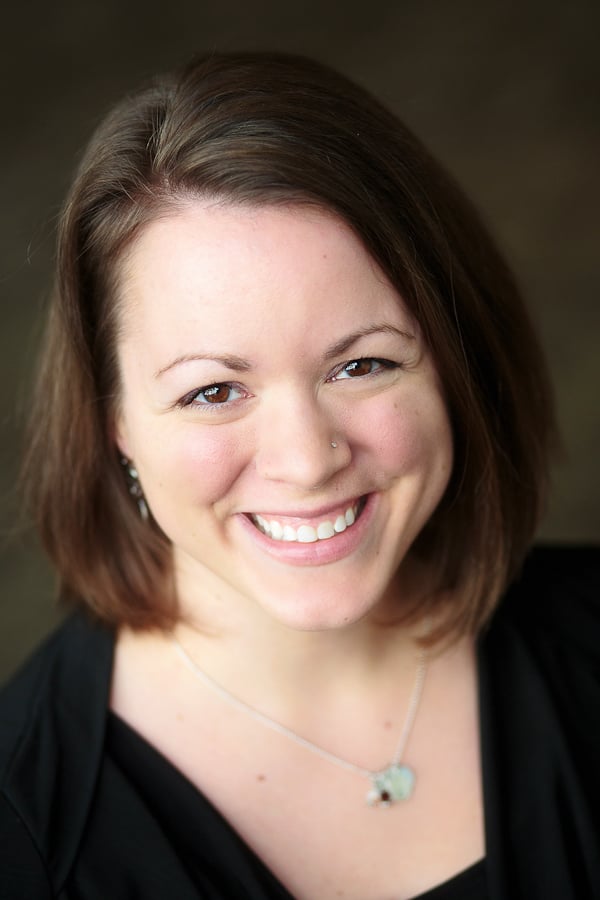 Laura is a former high school English teacher turned avid deal shopper following the birth of her first child. Now she's a work-from-home mom of six which keeps her plenty busy! On the off chance she gets some free time you'll find her with her nose in a book, spending time with family and friends, or enjoying a hot cup of coffee.