Make Spider Donuts by decorating mini chocolate donuts with pretzel legs to create these easy Halloween treats!
Super Easy Spider Donuts Halloween Treat Recipe
Halloween will be here soon and it's time to start planning some fun treats! Looking through Pinterest we see all kinds of cute Halloween treats that look like they would be awesome for any Halloween party, but unfortunately a lot of them look like a LOT of work!! Since we're all short on time, how about a cute Halloween treat that is also EASY to make? That's exactly what this Super Easy Spider Donuts Halloween Treat recipe is!!
Using only four ingredients, you can create some silly looking spiders from yummy chocolate mini donuts. Since they are so easy to make, they're perfect for kids to join in and make them right along with you. The spiders use packaged mini donuts and round pretzels that are broken in half. Candy eyes are what really bring the spiders to life. You can find them at your local craft store, in some grocery store baking sections, or order them on Amazon. If you don't have eyes, you can use mini marshmallows cut in half with a dab of icing for pupils. (Not quite the same effect, but close enough! It's just a bit more work too.)
Super Easy Spider Donuts Halloween Treat Recipe
Ingredients:
Mini chocolate covered donuts
Round pretzels
Candy Eyes
Decorating Gel
Hostess Donettes
Wege Circle Pretzel O's
Wilton Candy Eyeballs
Wilton Black Gel Tube
&
Instructions:
Each spider will need a miniature donut, 4 round pretzels, and 2 candy eyes.
Break each of the pretzels in half so you have 8 'legs'.
Gently push one end of the pretzels into the donut, four on each side.
Use the decorating gel to make a small dab on the back of each of the candy eyes and attach to the front of the donut spider. Then use the gel to draw a smile.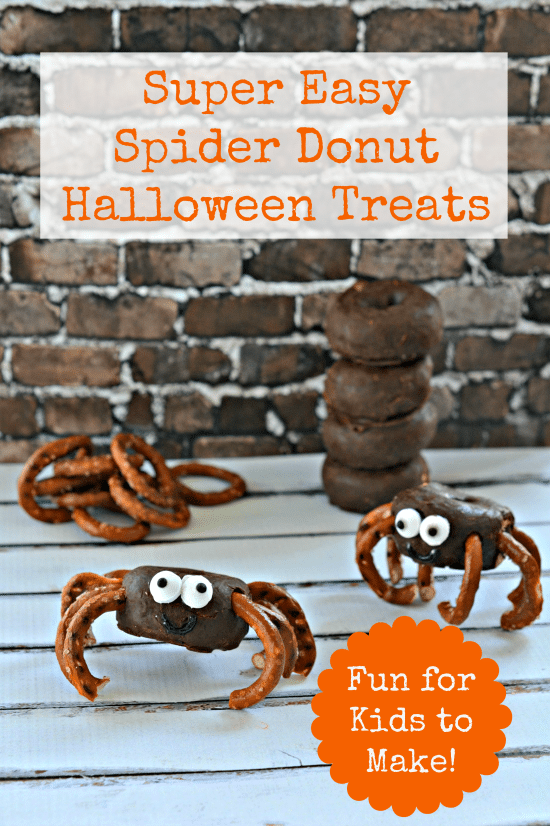 [amd-yrecipe-recipe:2]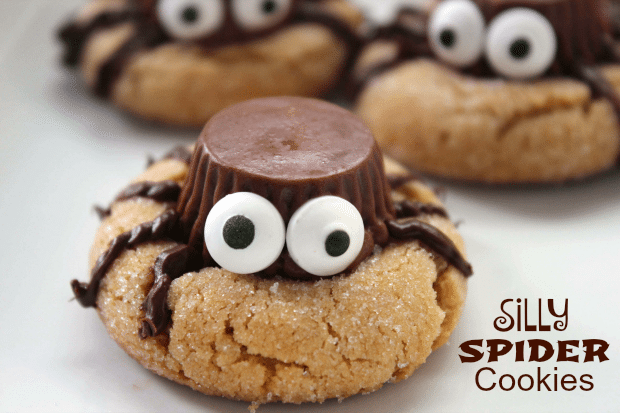 About the Author
Latest Posts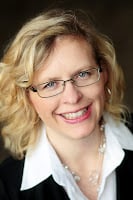 I'm a busy blogger and happy auntie of Little R, who I spend time with several days per week – which ends up being the FAVORITE part of my week! We love to cook together, do crafts, play outside and turn boring errands into fun adventures.