We invited some friends over for game night, with hopes of giving this game a true test. Being that it's a fairly new game, from the fall of 2015, none of us had played it yet.
Double Ditto
gives a suggested minimum age of 10 ( possible 8 or 9 if they have strong reading and writing skills) and 4+ players. For our game night there were four adults, and two 11 year olds. Two different adults read the directions, which was humorous in itself, one scanned them and the other read them word for word.
First we played
Double Ditto
as the directions stated to, where everyone takes turns being the "Ditto master". The person who's turn it is, reads the card to the other players and is in charge of the timer as well. Once the card is read, everyone then quickly writes down their answers before the timer runs out.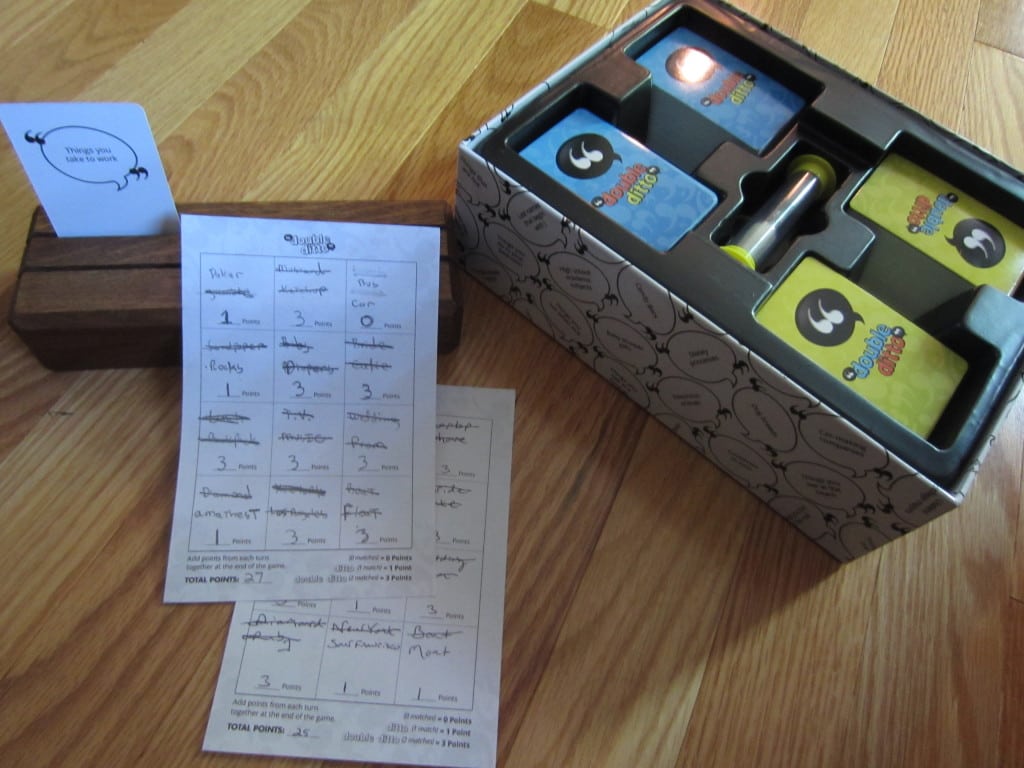 One thing to note is that you need enough pencils or pens for everyone. Had the weather cooperated this game was going to be played at a picnic, however it rained so we were at home and inside. Lucky for us because had we been at the picnic, we would not have had enough pencils. Something to keep in mind if you bring this game somewhere. Part of the object of the game is to try to get the same answers as the ditto master, the person who's turn it is to read the card. A few things we noticed that can really change how this game goes:
Age of players
Educations or jobs of players
How well the players know each other prior to playing the game
Double Ditto Quick Info Points:
Retails for $19.99

Available for purchase at Amazon.com

For ages 10 and up (possible 8 or 9 if they have strong reading and writing skills)

Works for family night, girls night, birthday parties, holiday gatherings, etc. (Fast-paced, continuous play.)
Launched in Fall 2015
"Double Ditto" Party game offers entertainment and social interaction
Take a preemptive strike against summer boredom with a fresh board game that is sure to entertain your family and friends.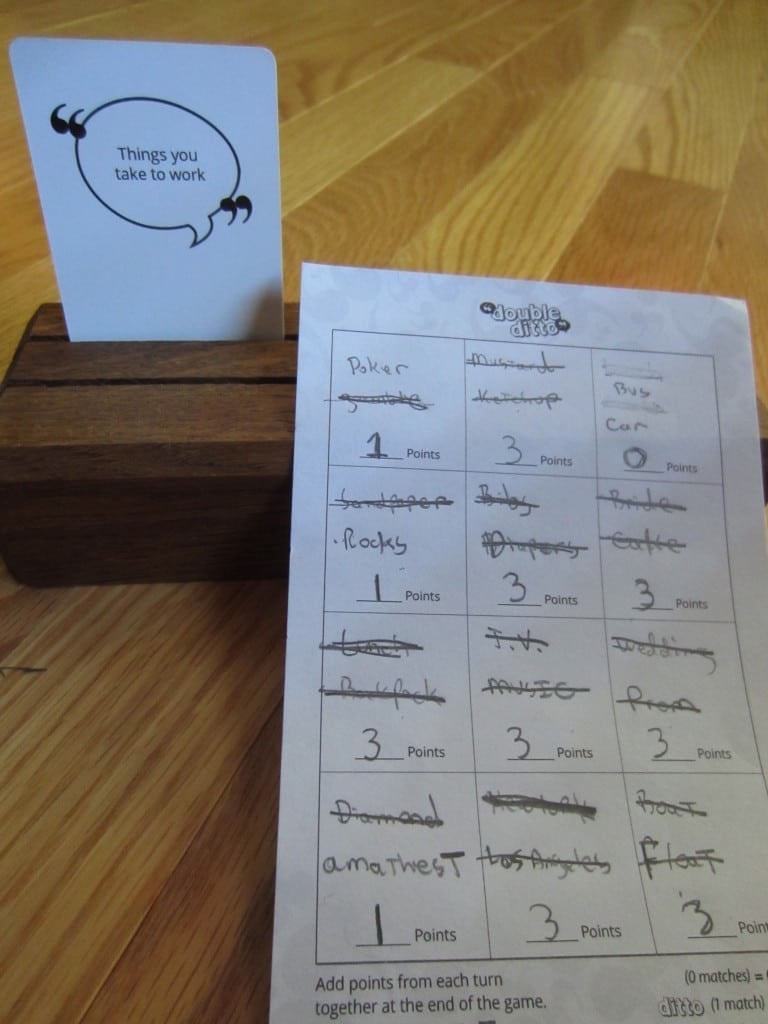 About the Author
Latest Posts