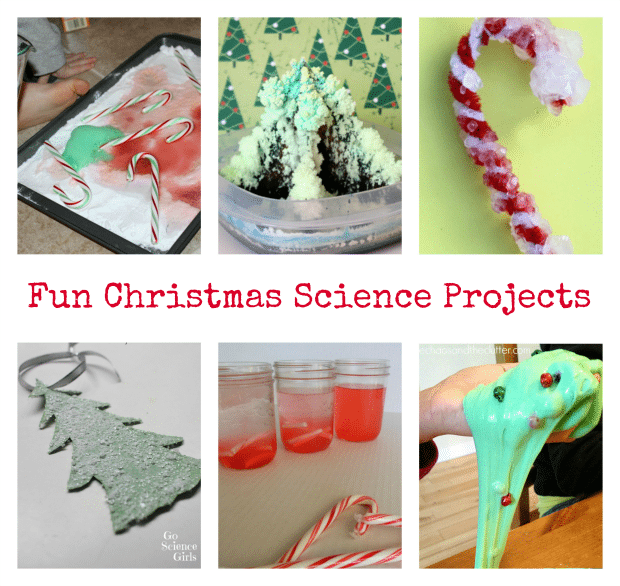 Christmas is the perfect season to take on a few fun science projects with the kids! Chances are you likely have all of the supplies for these six Christmas Science Projects for kids.
School might be taking a break for the holidays, but with these hands-on projects your kids will be learning and exploring the world around them, and having tons of fun at the same time!
Candy Cane Science
Jingle Bell Slime
Crystal Candy Canes
Christmas Tree Science
Fizzing Candy Canes
Salt Crystal Trees
Which of these 6 Science Projects to Try This Christmas do you think your family would most enjoy? I think it will be a toss up between Jingle Bell Slime and Candy Cane Science here!
If you have a favorite Christmas-themed science project for kids, I would love to hear about it!
If you're looking for more science fun, check out a few of the fun science gift ideas below:
7 Colorful Flashing LED DIY 3D Christmas Tree Electronic DIY Kit

Be Amazing! Toys Frozen Science Kit by Be Amazing! Toys

Hubbard Scientific CT30-G-RT Crystal Growing Christmas Tree