Remove the Santa hat and put on your thinking cap for this Christmas Make a Word Puzzle Printable!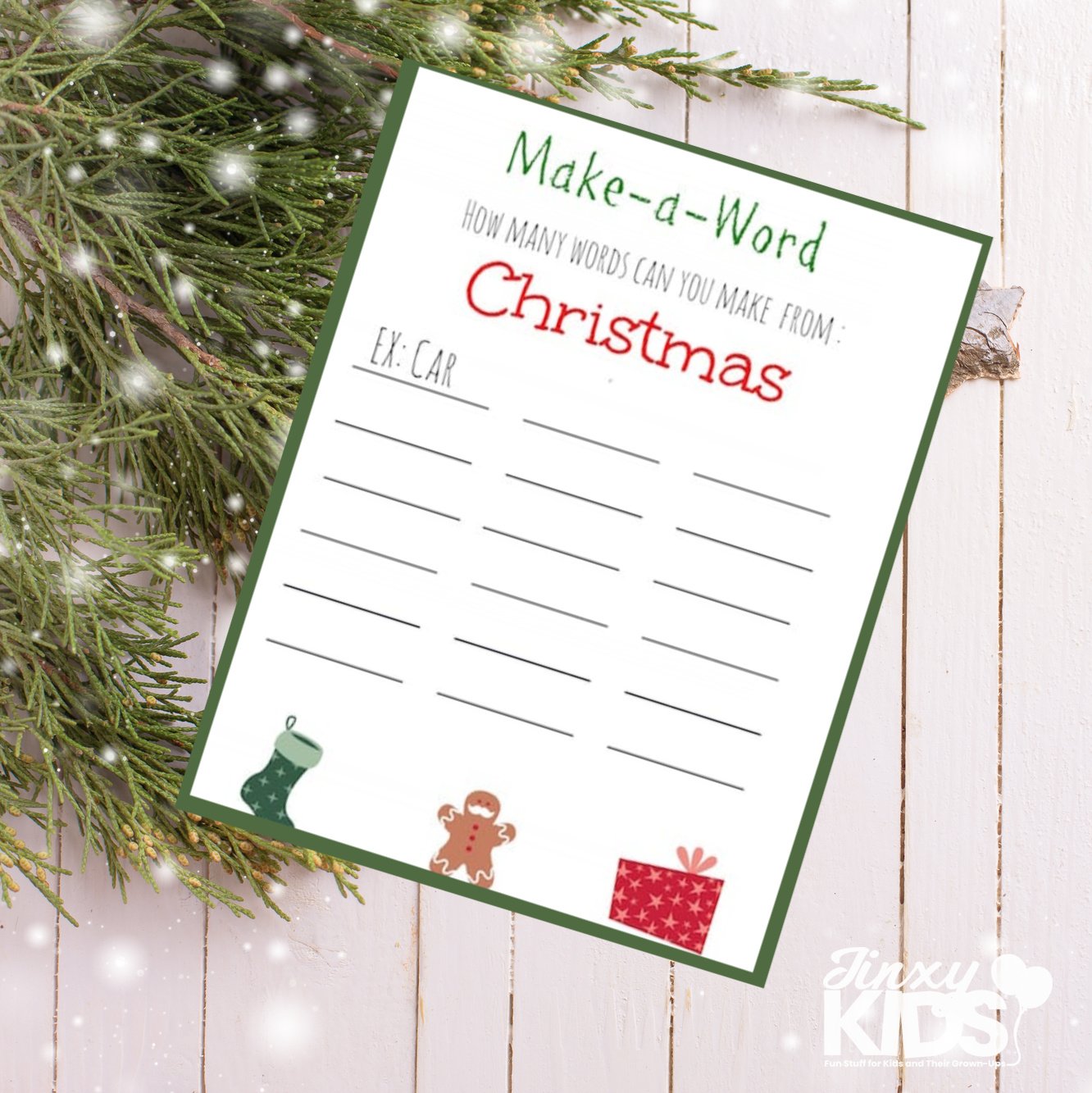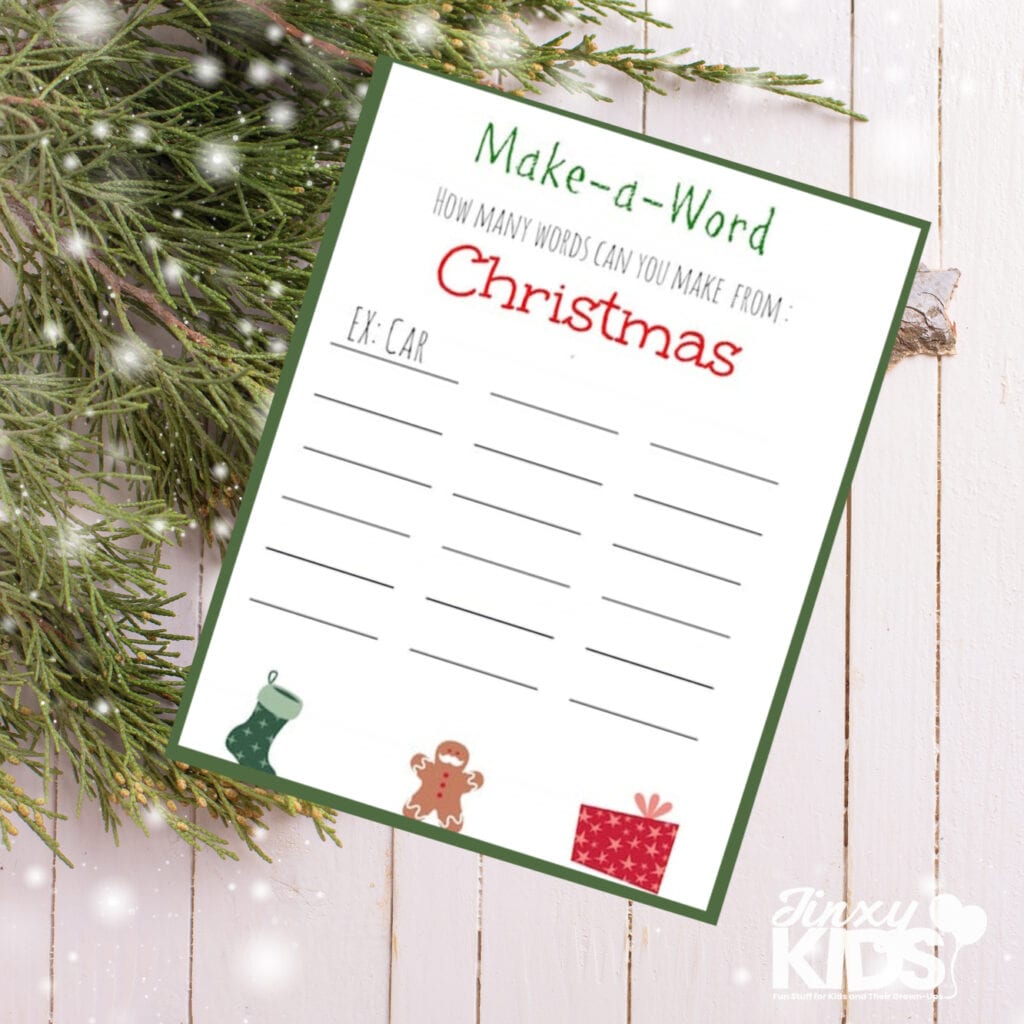 Christmas is almost here!! As school wraps up and there is more free time to fill while waiting for the big day, you might be looking for some fun activities to keep them occupied.
This Christmas Make A Word Puzzle printable is fun to do and will get them thinking. Using the letters in the word "Christmas" they can challenge their brains to come up with as many words as they can.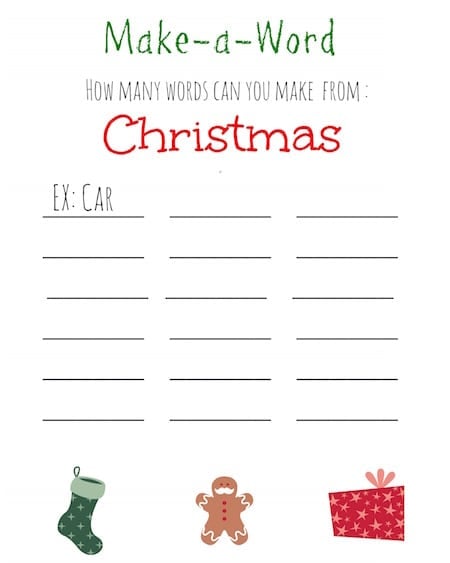 This can also be a fun activity for Christmas Day gatherings when you might be looking for a bit of a "quiet time" activity. IT can also be an addition to classroom or homeschool curriculum.
You can simply print out the puzzle on copy paper, or you can print it out, trim down the size and mount on sheets of red and green colored construction paper if you're using it as a festive party activity. Print out as many copies as you need!
Fun more Christmas fun for kids HERE!