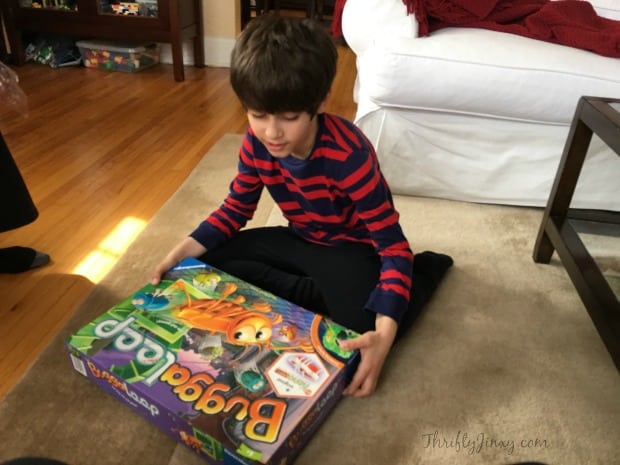 HEXBUGs have been around for quite a while now, but now there is a brand new way to play with them and it is SO MUCH FUN! A few weeks ago, Ravensburger gave us their new Buggaloop game to try and review.
We were intrigued by the cute and colorful box AND by the fact that we think HEXBUGs are pretty cool. If you don't happen to know what a HEXBUG is, it's a little robotic creature that seems amazingly smart as he is able to maneuver his way around tricky objects.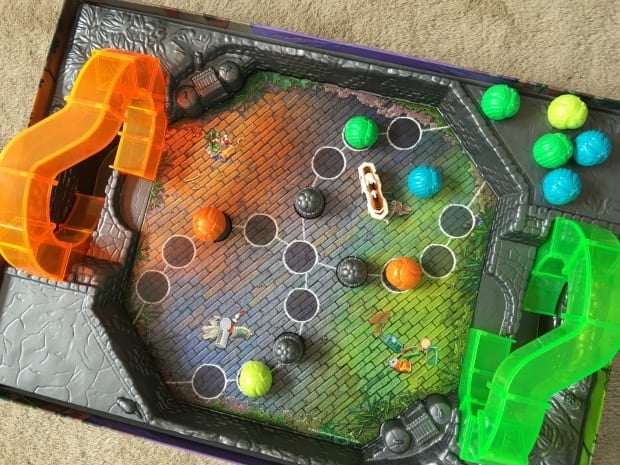 In the new Buggaloop game you want to avoid the HEXBUG! To play, each player starts with three bug playing pieces. You take turns rolling the die and moving your pieces across the gameboard.
The tricky part is that you are doing this while the HEXBUG is loose! The game board is situated in the game box in a way that the Hexbug is able to move around underneath the game board. There is then an entrance at either end of the gameboard that is attached to a plastic loop.
Once the HEXBUG makes it's way up onto the board, the game play stops. Then you just have to hope (or in our case scream at the HEXBUG) that he doesn't knock any of your bugs off their markers. If they do get bumped off, then you have to move them back to the starting line again.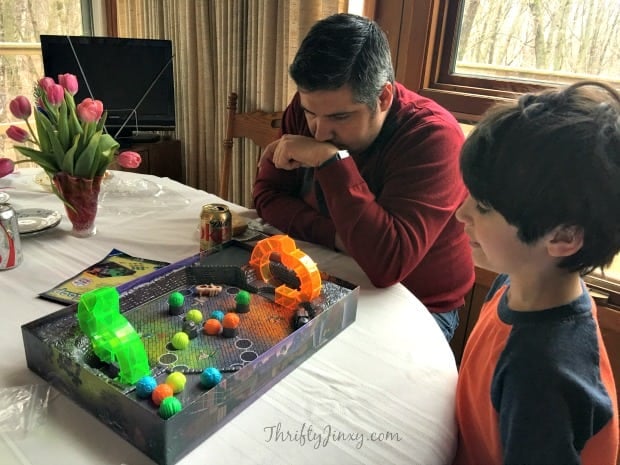 We have been having a BLAST playing Buggaloop. First of all its just cool to see how that little HEXBUG can travel through those loops upside down, but then the excitement of watching him scoot across the board bumping backwards and forwards and the whole time hoping that he doesn't touch our bugs gets our adrenaline pumping!
Buggaloop is designed for ages 6+ for 2-4 players. Our players ranged from 7 years old to 70+ and we all had fun. I do think that kids as young as 5 would certainly enjoy this game as well and be able to play. Baggaloop is a keeper for us!
About the Author
Latest Posts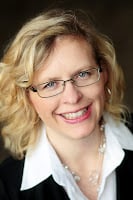 I'm a busy blogger and happy auntie of Little R, who I spend time with several days per week – which ends up being the FAVORITE part of my week! We love to cook together, do crafts, play outside and turn boring errands into fun adventures.