Valentine's Day is often known for chocolate and other candy treats and it's easy to get an overload!
If you're looking to reduce the candy or if your school has restrictions that rule out candy or food in general, we have 10 Non-Candy Valentine Ideas that are so fun no one will be missing the sweet stuff.
Each of the links below includes a free Valentine printable that you can make by printing out on your color printer at home.
Then, turn them into something special by attaching to the suggested item, whether it's a ruler, glitter glue stick, small dinosaur toy, etc.
Pink or red ribbons work well for tying on the Valentine and I also love the red and white baker's twine – It has such a classic look!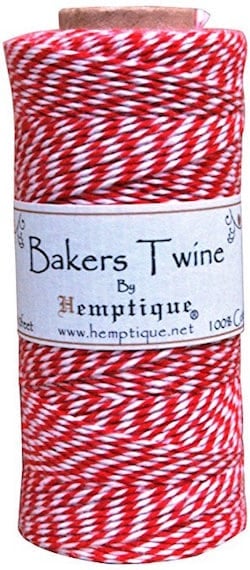 Many of the Valentine attachments are items you can find at your local supermarket or dollar store, but we also have some handy links below that can save you a trip to the store (and maybe a few dollars too!)
Feel free to get creative and change things up a bit! Many of the ideas can work with multiple types of little toys, trinkets favors or treats.
For example, the "Great Catch Goldfish" printables can be used with fish stickers, goldfish crackers, squirting fish, or any other fish themed object. Have fun!
10 Non-Candy Valentine Ideas
Bubble Bottle Valentines
Silly String Valentines
Glitter Glue Valentines
Ruler Valentine Cards
Cupids Arrow Valentines (These are made with straws, but we like to substitute a pencil!)
Hand Lettered Bookmarks
Great Catch Goldfish Printables
Cutie Valentines
Awesome Sauce Printables
Dinomite Valentine Printables
Love Juice Valentines
Maze Valentine Cards
Mini Glitter Glue Sticks

Assorted Plastic Toy Dinosaurs

Jot Plastic Rulers

Valentine's Day Pencils

Multi-Colored Fish Stickers

Applesauce Pouches

Smile Maze Puzzles

Mini Bubbles Bottles

Heart Shaped Glasses

Which of these fun Valentine ideas will you and YOUR kids be using this year?
About the Author
Latest Posts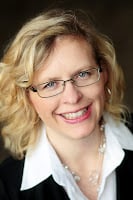 I'm a busy blogger and happy auntie of Little R, who I spend time with several days per week – which ends up being the FAVORITE part of my week! We love to cook together, do crafts, play outside and turn boring errands into fun adventures.