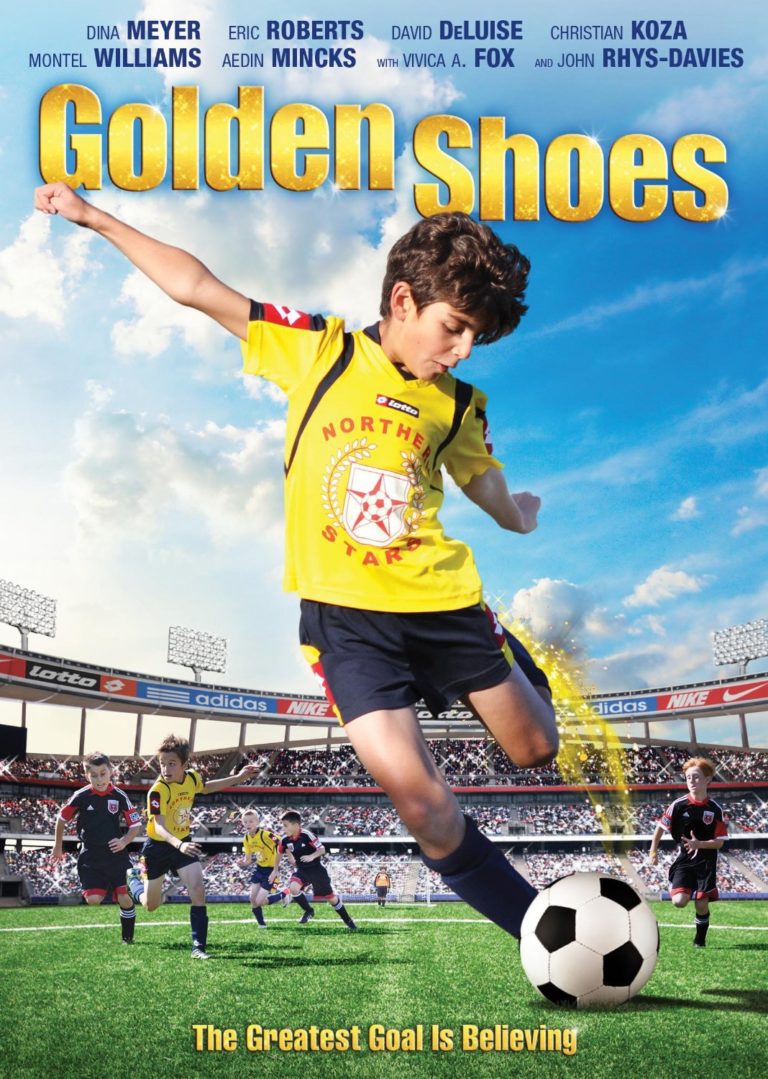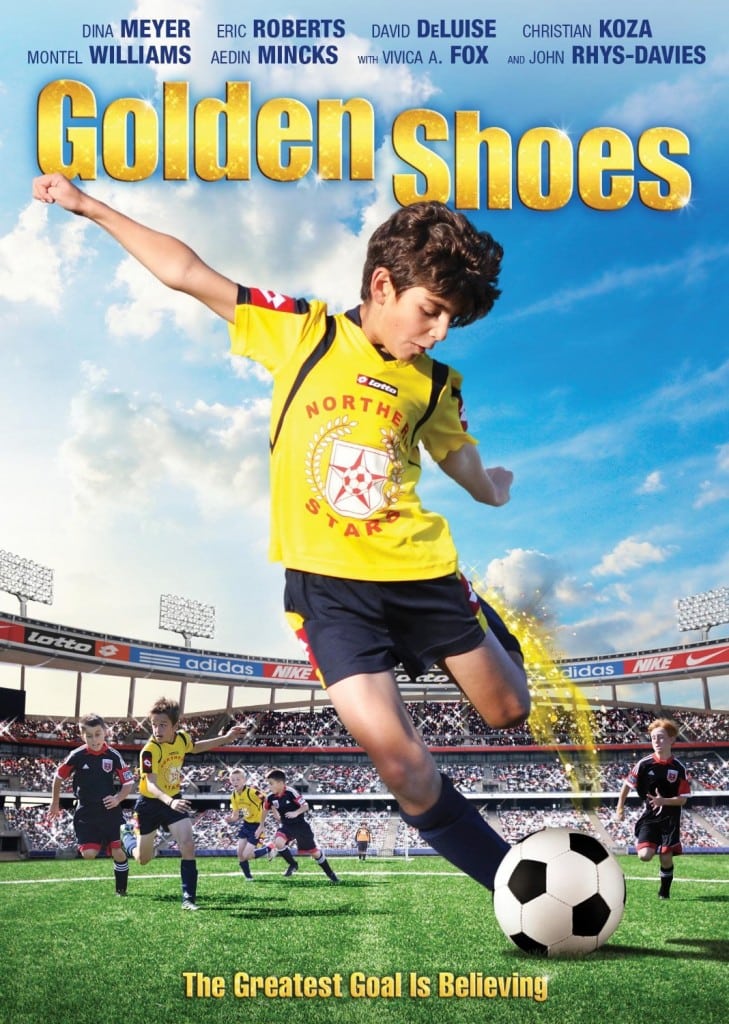 A family friendly movie that combines faith and sports is arriving on DVD on October 6th! Golden Shoes, the Dove-family-approved movie for ages 12+, is coming to DVD and On Demand Tuesday Oct. 6 from Anchor Bay Entertainment.
In this inspirational film, Christian Koza (Fractured) overcomes numerous obstacles to achieve his dream of becoming a great soccer player. The film also stars Dina Meyer (Starship Troopers), Eric Roberts (The Dark Night, "Heroes"), David DeLuise ("The Wizards of Waverly Place"), talk show host Montel Williams, Aedin Mincks ("A.N.T. Farm"), with Vivica A. Fox (Kill Bill Vol. 1, Independence Day) and John Rhys-Davies (The Lord of the Rings franchise, Raiders of the Lost Ark).
For as long as he could remember, eight-year-old Christian Larou (Christian Koza) dreamed of being a great soccer player like his idol, Cristiano Ronaldo. When his father is deployed to Afghanistan and his mother is hospitalized, he pours himself into the game he loves.
With the help of some very special shoes, can Christian lead his team to the championship, inspire an entire nation, and bring his family together again?
About the Author
Latest Posts