It's time to get ready celebrate Star Wars Day on May the 4th! It's the day to celebrate all things Star Wars, so get your Star Wars t-shirts ready to wear and plan some fun for the day! We have some fun specifically for Chewie with a free printable Chewbacca word search puzzle you can find below. This year we can also celebrate the fact that we are only a few weeks away from Solo: A Star Wars Story arriving in theaters on May 25th!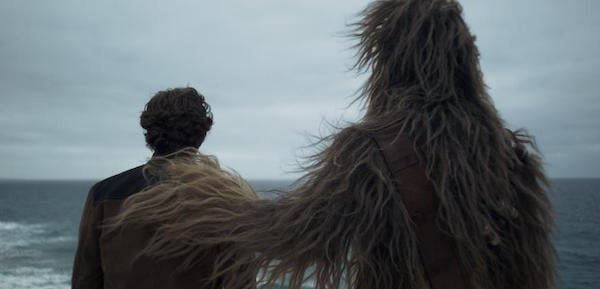 Every Star Wars Day celebration should have some treats. We like our treats extra chocolatey so we have both a drink and a sweet treat that both feature chocolate and a bit of the dark side, but Chewbacca can take care of them!
Stormtrooper Cupcakes Recipe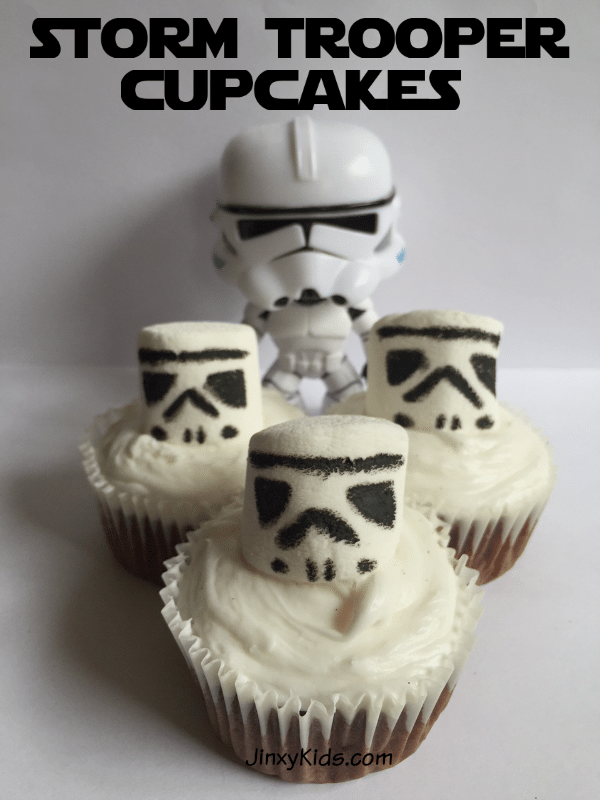 These Stormtrooper Cupcakes are fun to make with Stormtrooper helmets drawn onto marshmallows with a food coloring pen. The recipe gives instructions for a homemade chocolate cupcake, but you can make things easier by using a box mix if you like.
Star Wars Hot Chocolate Recipe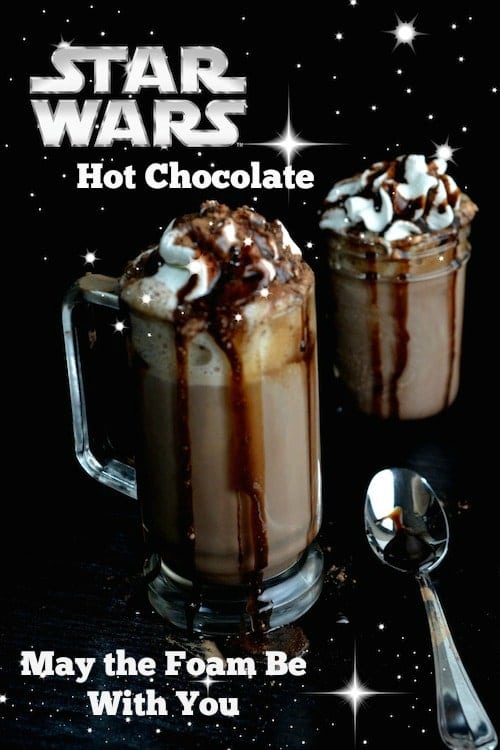 First up we have this Star Wars Hot Chocolate recipe. It's super easy to make, super creamy, and super delicious. If you decide you really want to head over to the dark side, you can make a switch and use dark chocolate chip morsels. Yum!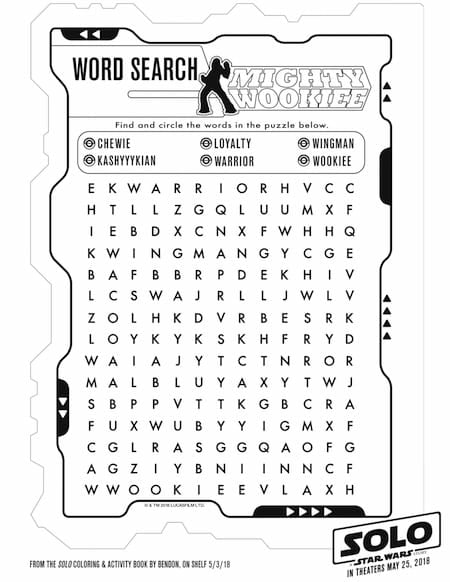 Then for some more fun we have this free printable Chewbacca word search puzzle. It includes 6 words about our favorite Wookiee (and wookie happens to be one of the words) that you can find by searching up down and diagonally through the letter grid. You can find more printable Star Wars activity sheets from SOLO: A Star Wars Story HERE.
About the movie:
Board the Millennium Falcon and journey to a galaxy far, far away in SOLO: A STAR WARS STORY, an all-new adventure with the most beloved scoundrel in the galaxy. Through a series of daring escapades deep within a dark and dangerous criminal underworld, Han Solo befriends his mighty future copilot Chewbacca and meets the notorious gambler Lando Calrissian, in a journey that will set the course of one of the Star Wars saga's most unlikely heroes.
The film stars Alden Ehrenreich, Woody Harrelson, Emilia Clarke, Donald Glover, Thandie Newton, Phoebe Waller-Bridge and Paul Bettany.
Sign up for a Fandango FanAlert and be the first to know when tickets for Solo: A Star Wars Story and other exclusives are available in your area.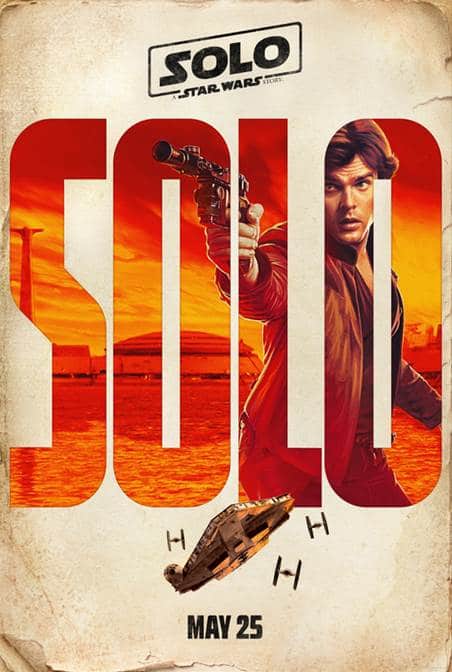 Like STAR WARS on Facebook
Follow STAR WARS on Twitter
Follow STAR WARS on Instagram
SOLO: A STAR WARS STORY opens in theatres everywhere on May 25th!
About the Author
Latest Posts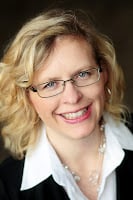 I'm a busy blogger and happy auntie of Little R, who I spend time with several days per week – which ends up being the FAVORITE part of my week! We love to cook together, do crafts, play outside and turn boring errands into fun adventures.