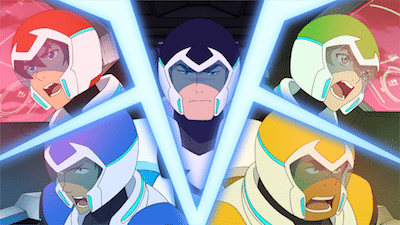 One week from today, Friday June 10th, DreamWorks Voltron Legendary Defender will premiere exclusively on Netflix with a one-hour origin story plus 10 twenty-two minute episodes.
Last month I had a chance to travel to DreamWorks Studios for the Voltron Media day and actually got to see the full one-hour origin story. I don't want to give anything away, but after seeing it I think that both die-hard Voltron fans and those new to Voltron will all love it!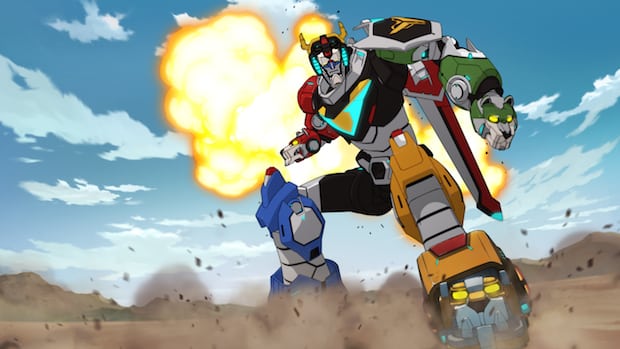 My husband is a BIG Voltron fan – I mean seriously big fan like it is is all-time favorite series. So, we are talking high stakes when it comes to the remaking of his childhood favorite. One big advantage is that Voltron is that Executive Producer Joaquim Dos Santos and Co-Executive Producer Lauren Montgomery also loved Voltron while growing up – and still do this day! I can't wait for my hubby to see it and let me know I judged correctly about what his opinion would be!
While he and all of you are waiting for it to hit Netflix next week, we have some fun to tide us over. Click below to print some awesome printable Voltron Coloring Sheets!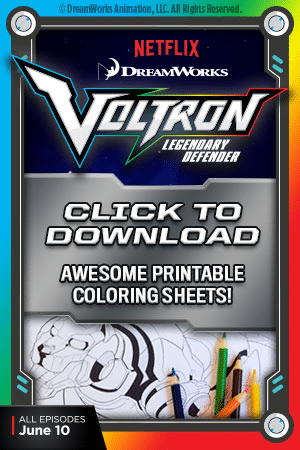 And to give you a glimpse at what's in store in the new series, here is a clip of Finding the Blue Lion:
DreamWorks Animation's Voltron: Legendary Defender arrives June 10, 2016 only on Netflix!
About the Author
Latest Posts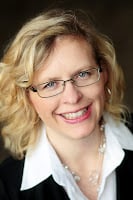 I'm a busy blogger and happy auntie of Little R, who I spend time with several days per week – which ends up being the FAVORITE part of my week! We love to cook together, do crafts, play outside and turn boring errands into fun adventures.