Whether you call it a recipe or an activity, these DIY Conversation Heart Donuts are fun and easy for even the littlest hands to help make!
When it comes to Valentine's Day our FAVORITE candy is chocolate, but the CUTEST candy is conversation hearts! The history of this candy goes all the way back to the mid 1800s when the New England Confectionery Company (NECCO – as in NECCO wafers) debuted the candies, which were originally called "motto hearts".
What we love about modern-day conversation hearts is that they are perfect for incorporating into crafts and recipes to make easy Valentine creations.
These DIY Conversation Heart Donuts are perfect when you're short on time and still want to make a yummy and cute treat, or if you're looking for a food project that is easy for kids to make all by themselves. They'll be able to create a Valentine donut in just a few minutes! Here's how:
Entenmann's 8 Pk Rich Chocolate Frosted Donuts
Sweethearts Conversation Hearts
Reynolds Wrap Cut-Rite Wax Paper
&
DIY Conversation Heart Donuts
Supplies:
Chocolate Frosted Donut
Conversation Hearts
Wax Paper
Directions:
Place the donut on a small piece of wax paper and place on top of a microwave-safe plate. Microwave for 5-10 seconds or until chocolate just starts to melt. Remove from microwave and immediately place conversation hearts on the donut, pressing them down into the frosting. Let sit until chocolate hardens. (We put ours in the refrigerator to speed up the process.)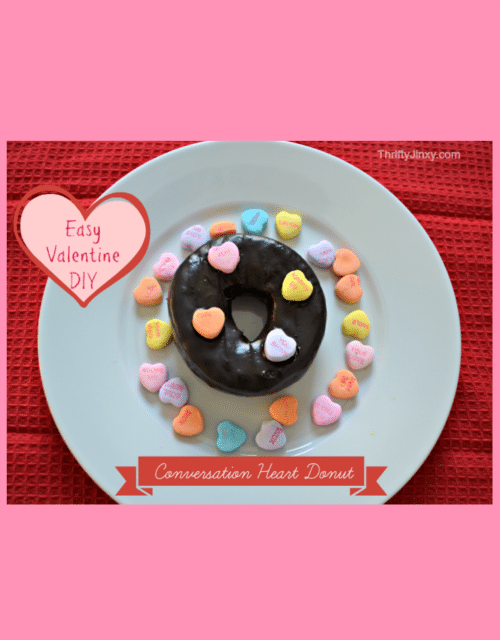 About the Author
Latest Posts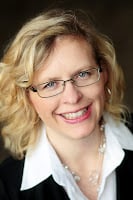 I'm a busy blogger and happy auntie of Little R, who I spend time with several days per week – which ends up being the FAVORITE part of my week! We love to cook together, do crafts, play outside and turn boring errands into fun adventures.