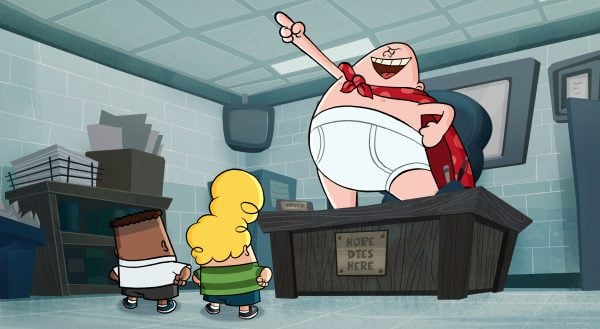 TRA-LA-LAAAA!
Get your pranks and whoopie cushions ready because DreamWorks The Epic Tales of Captain Underpants is now streaming on Netflix! From Peabody Award and Emmy-winning executive producer Peter Hastings, the series is based on the epic novels by Dav Pilkey that have sold more than 80 million copies worldwide.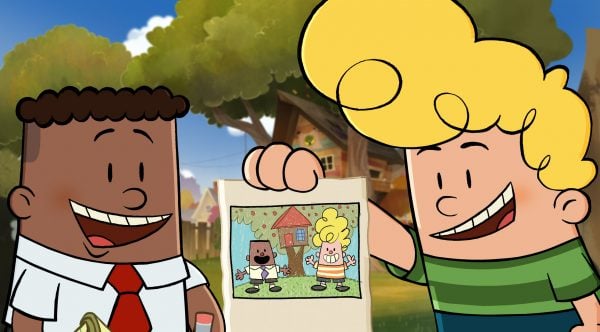 The series provides an entire new experience with new storylines, crazier adventures, wilder pranks and never-seen-before villains. Join your two best friends, George Beard and Harold Hutchins, on these new adventures as they continue to share a love of comic books and practical jokes as well as a strong dislike for their cranky, fun-hating school principal, Mr. Krupp.
In the hilarious new series, each 22-minute episode is divided into short "chapters." Along with a seemingly unstoppable villain, each stand-alone adventure contains an original comic created by George and Harold, and, just like Pilkey's books, boasts an inventive visual style that might inspire viewers to create something themselves. In the span of one episode, they might see everything from puppets to live-action moments interspersed with the 2-D animation.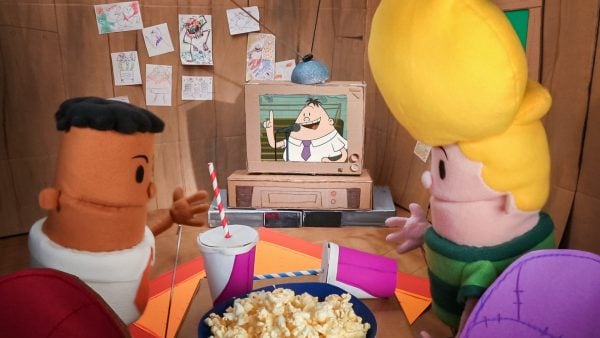 The Epic Tales of Captain Underpants stars both established and emerging voice talent including Sean Astin as the series' narrator, Academy-Award winner Nat Faxon as Captain Underpants/Mr. Krupp, as well as young actors Jay Gragnani and Ramone Hamilton who voice best pals, George Beard and Harold Hutchins. The series features a great additional cast including David Koechner as Mr. Meaner, Tress MacNeille as Ms. Hurd and Mindy Sterling  as Melvin's mom along with more!
Captain Underpants Printable Activity Sheets
Now you can have some fun at home with these FREE printable activity sheets! Simply click to download and print: