This is a sponsored post written by me on behalf of Tutor Time. All opinions are 100% mine.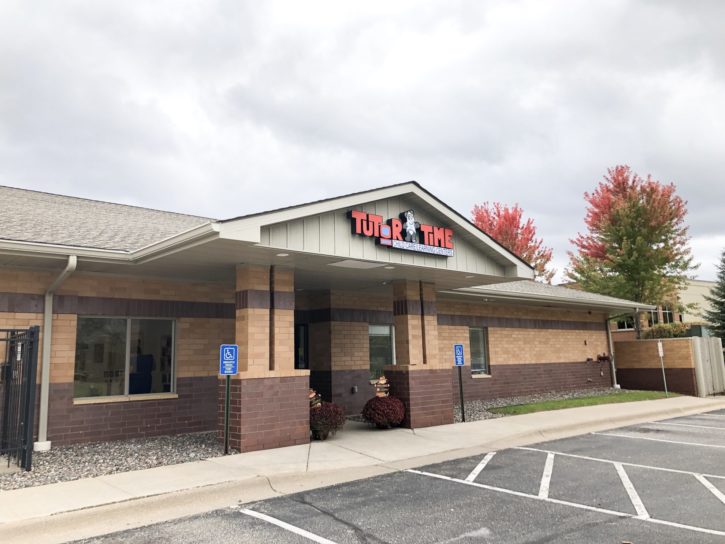 I've been a work-from-home mom now for ten years. I've been working as a blogger, freelance writer, and virtual assistant – all while having kids at home. Over those ten years, I've squeezed in work during my kids' nap time, in the early morning hours, and late at night. I've patched together child care as needed by utilizing grandparents, mother's helpers, and friends.
But over the past year or so, I've been seriously considering finding a childcare option that is more consistent. That's why I was excited to get the chance to tour my local Tutor Time educational daycare – they have part-time and drop-in childcare available which would make a great fit for my work situation. (But more on that later.)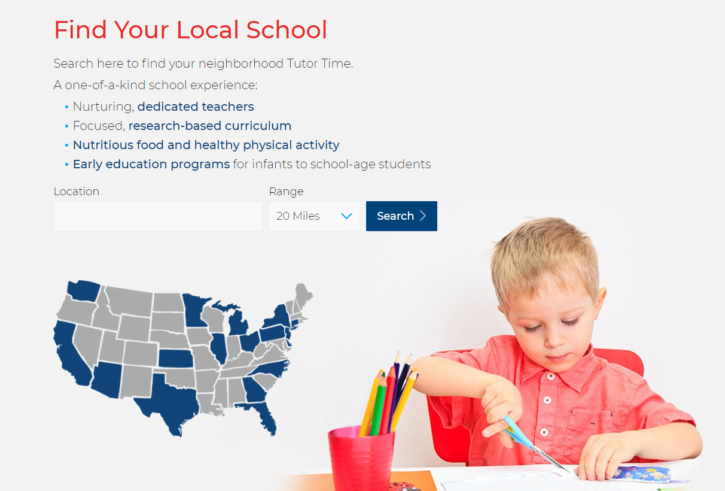 It was super easy to schedule my Tutor Time tour online. I just entered my zip code and found my nearest Tutor Time, which happens to be in my town! I set up the tour completely online and picked my date and time – no phone call necessary. I did receive a confirmation email as well as a reminder phone call the day before my tour.
Tutor Time included a School Comparison Checklist in the confirmation email to help me remember what questions to ask and what to look for during the tour. Since I had never toured a child care center before, I found this checklist very helpful.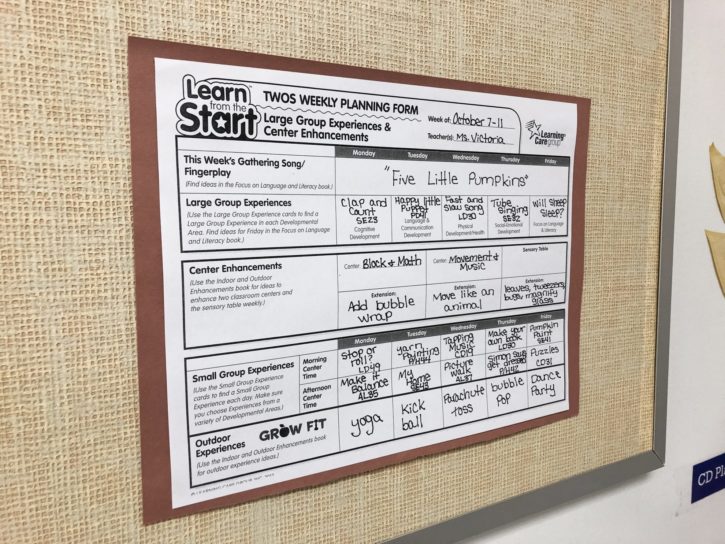 I arrived at Tutor Time and was greeted by Lisa, the assistant center director. Lisa answered some of my questions in the office, then took me on a tour of the building and grounds. She specifically focused on the rooms that my two youngest girls would be in if I chose to enroll them in child care at Tutor Time.
I was so impressed with how well organized everything was! As a former teacher, I have a lot of knowledge and interest in curriculum and assessments, and I was thrilled to see the schedule for each day – customized by classroom and age – and how learning activities were incorporated throughout the day.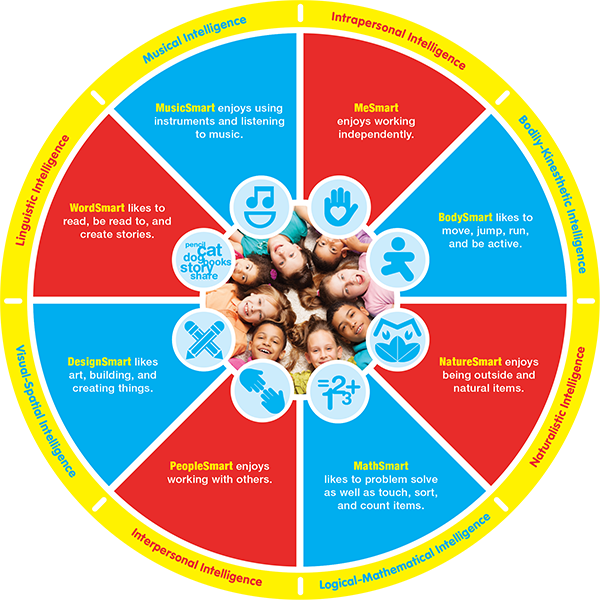 Multiple Intelligences Curriculum
Tutor Time implements a one-of-a-kind curriculum inspired by Howard Gardner's Multiple Intelligences theory, which helps children develop their minds and abilities through different approaches, materials, and experiences. Each child has a different way of combining these intelligences to carry out tasks and solve problems, and so Tutor Time's curriculum covers all of these throughout the day.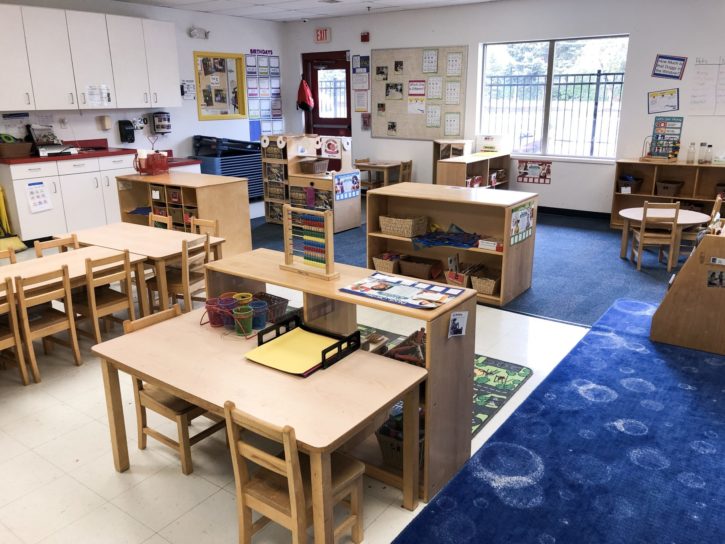 I was also impressed with how much space the center had both outside and inside for kids to play and learn. Pictured above is one of the preschool classrooms (the students were having quiet time in the other). I know my 4-year-old would have so much fun in a space like this!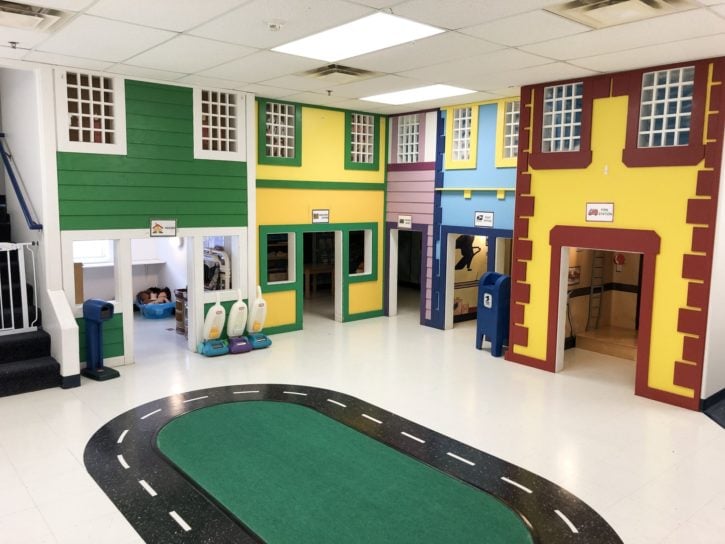 I'm a big advocate for children playing outside, and Tutor Time incorporates outdoor experiences into their curriculum. However, sometimes the weather (especially here in Minnesota) doesn't warrant the possibility of going outside. The center I toured has a fun pretend play area (pictured above) as well as a large motor room in which the students can get some of the wiggles out. No sitting around here!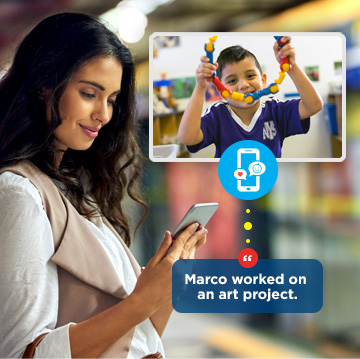 Brightwheel Mobile App
Having spent ten years as a stay-at-home mom (OK, a work-from-home mom), I have been so used to having my children around me all the time. And while it is nice to get the occasional break from my children, I still absolutely treasure any pictures and videos that their caregiver sends me. Tutor Time has a brightwheel mobile app that keeps parents up-to-date throughout the day on their children.
Teachers keep parents connected with quick real-time photos, videos, and updates to share "wow" moments, milestones, and learning updates. If there's something you as a parent see that you absolutely love, you can share and save your favorite memories to look up later. All updates are private, visible only to you and your choice of recipients.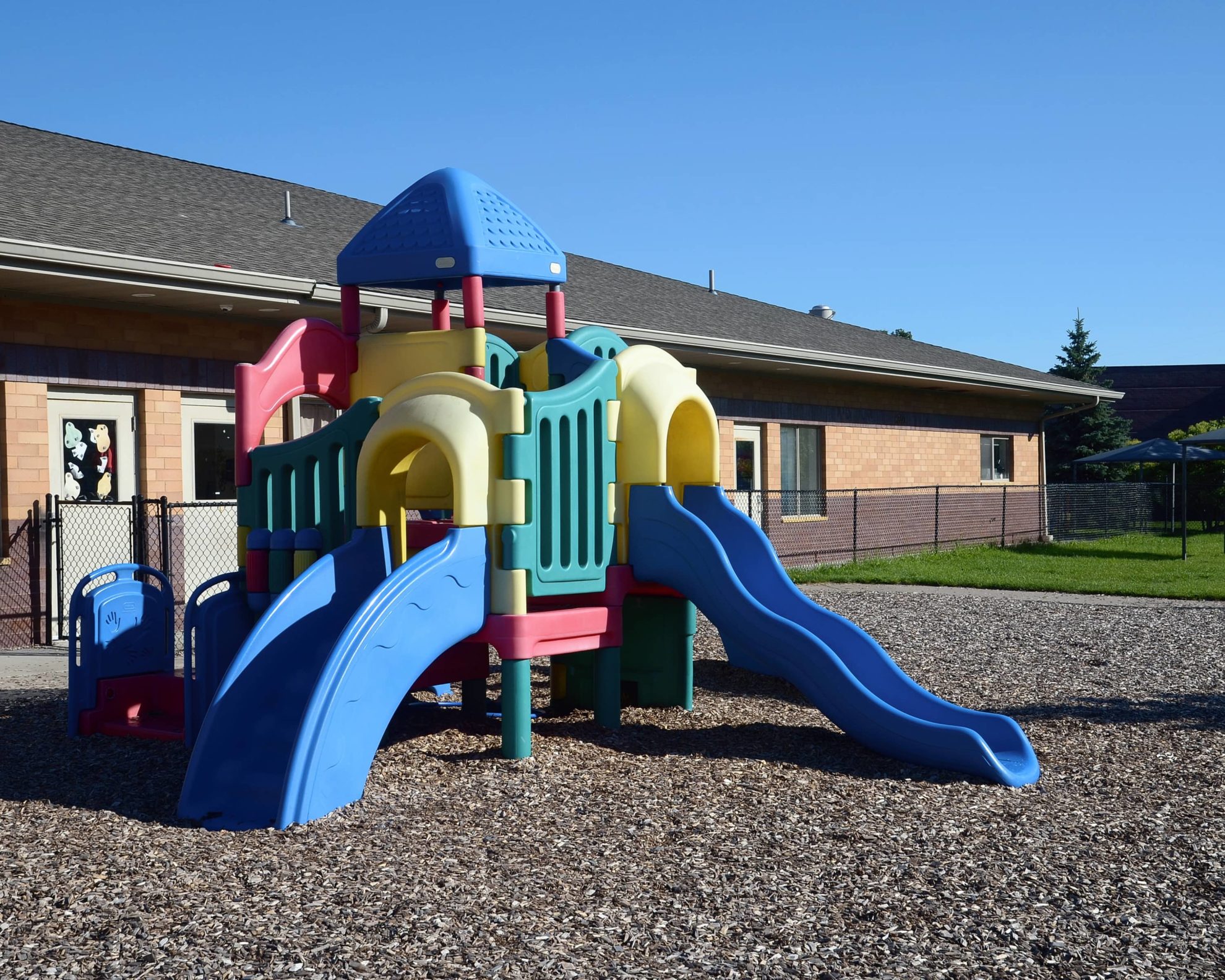 Image Credit: Tutor Time
Safety and Security
My mind was also set at ease when Lisa told me about the security system Tutor Time has in place. I wasn't able to just walk into the center when I first arrived. Instead, every family has their own security code to enter the center. Tutor Time does have an "open door" policy, meaning parents can visit whenever they like. Besides the security at the doors, there are cameras throughout the school that can be accessed at the front desk via a closed circuit feed.
FlexCare
Now, about that part-time and drop-in childcare I mentioned at the beginning: Tutor Time offers year-round FlexCare, which allows you to purchase child care days in advance. You use them when you need them, all year long. This is a great option for parents who work part-time, have an irregular schedule, or stay at home but need an occasional "day off." They just ask that you reserve your spot at least 48 hours in advance so they can appropriately prepare.
The center I toured also offers part-time care for as few as two days per week, which my husband and I might decide to do in the future. For situations like mine, this is pretty ideal!
Want to check out Tutor Time for yourself? Schedule a tour today!
About the Author
Latest Posts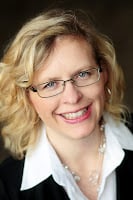 I'm a busy blogger and happy auntie of Little R, who I spend time with several days per week – which ends up being the FAVORITE part of my week! We love to cook together, do crafts, play outside and turn boring errands into fun adventures.