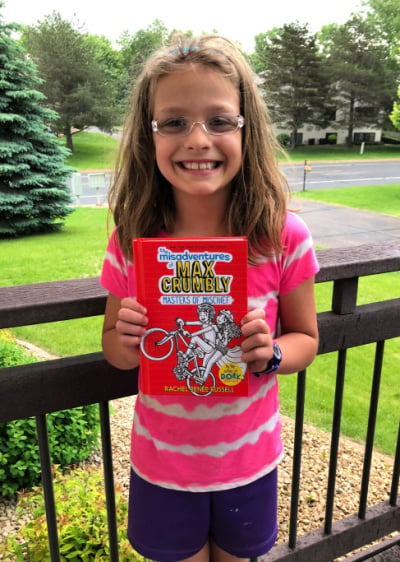 As a former English teacher and now mom of five kids, I'm always on the lookout for new books for my kiddos! All of my kids who can read are avid readers, and while we make regular trips to the library, it's fun to have our own books at home to keep, too.
That's why I was excited when book #3 in Rachel Renée Russell's The Misadventures of Max Crumbly series, Masters of Mischief, showed up in the mail!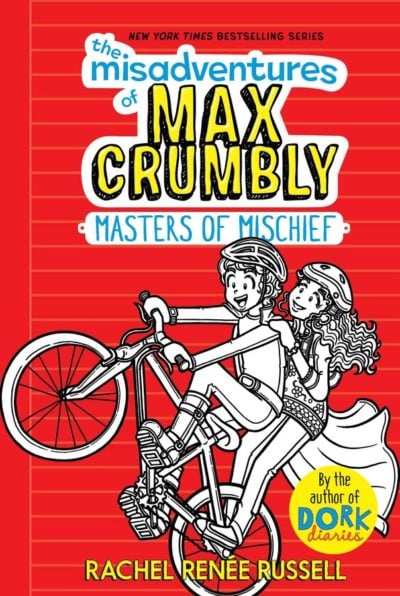 This book is actually available in stores TODAY for you to own, as well. It's recommended for ages 9 – 13, but my 8-year-old daughter also enjoyed it. The first two books, Locker Hero and Middle School Mayhem, are also available in stores.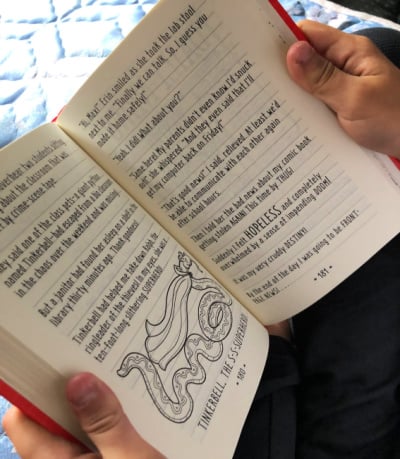 Here's a little more about this newest book in the series:
Max Crumbly is BACK! When we last left our courageous hero, Max Crumbly, and his trusty sidekick Erin, they had just finished foiling the plans of some bumbling thieves. But Max and Erin were trapped in a smelly, dangerous dumpster of doom and about to be discovered by the last people they wanted to find them.
Now in this latest installment of Max's journals, Max and Erin face foes both new and old as their misadventures continue. Can the two friends avoid detection—and detention!—while keeping South Ridge Middle School safe from bullies and criminals?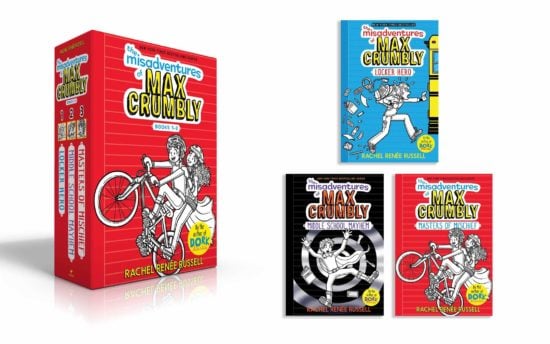 About the Series
Be the hero you've always admired! There's a new DORK in town!
Set in the world of the mega-hit series Dork Diaries, The Misadventures of Max Crumbly stars Max Crumbly, friend to Nikki Maxwell of Dork Diaries, who goes to a different school and manages to get into a whole lot of trouble. The series is written in diary format with illustrations and doodles of Max's mishaps.
In the beginning of the series, Max starts at a new middle school and faces the school bully who has begun a habit of stuffing Max into his locker. Max wants nothing more than to be like his comic superhero idols and though his ability to smell pizza from a block away isn't exactly a superpower, he's still going to try to be the hero his school needs!
While fans of Dork Diaries will be familiar with the format and enjoy new stories from the same world, this series featuring a male protagonist will also appeal to boy readers. As in Dork Diaries, the characters make up a wide range of diversity. And also like Dork Diaries, The Misadventures of Max Crumbly series is about embracing who you are and having a ton of fun along the way!
About the Author
Rachel Renée Russell is an attorney who prefers writing tween books to legal briefs. (Mainly because books are a lot more fun and pajamas and bunny slippers aren't allowed in court.) She is the #1 New York Times bestselling author of the blockbuster book series Dork Diaries and the exciting new series The Misadventures of Max Crumbly. There are more than 25 million copies of her books in print worldwide, and they have been translated into thirty-four languages. She enjoys working with her two daughters, Erin and Nikki, who help write and illustrate her books. Rachel lives in Chantilly, Virginia.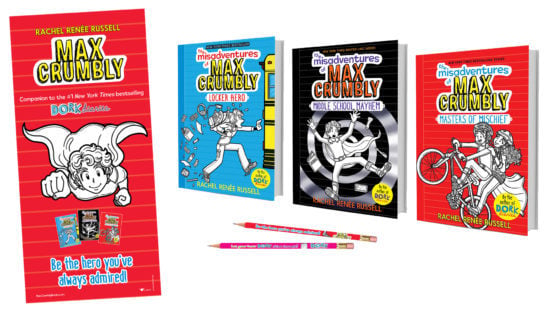 About the Author
Latest Posts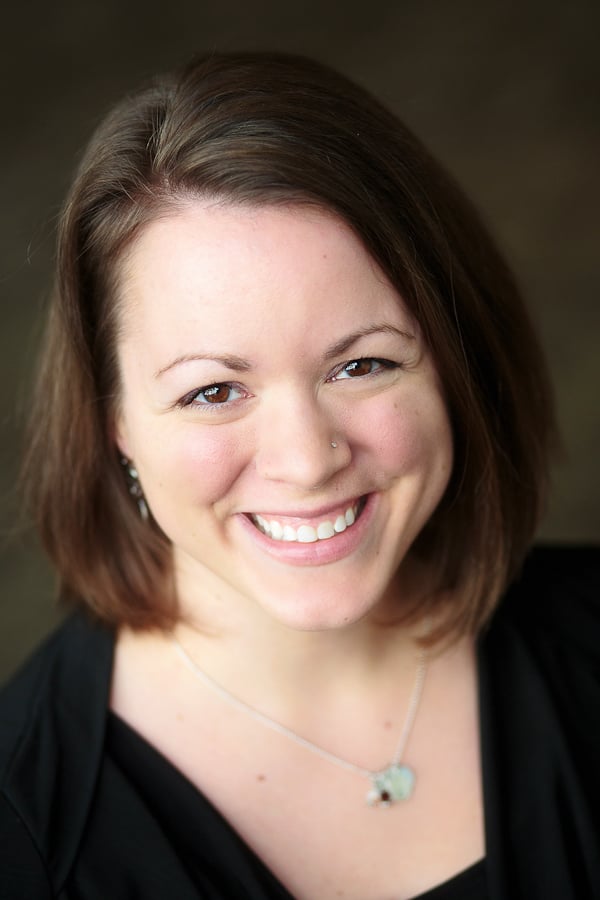 Laura is a former high school English teacher turned avid deal shopper following the birth of her first child. Now she's a work-from-home mom of six which keeps her plenty busy! On the off chance she gets some free time you'll find her with her nose in a book, spending time with family and friends, or enjoying a hot cup of coffee.