Science experiments using everyday items you always have at home can be some of the most fun. It's pretty fascinating to see something we use almost every day turn into something totally different! That's the case with this fun Stained Glass Sugar Science Experiment.
Using just a few everyday ingredients: granulated sugar, water, corn syrup, cream of tartar and food coloring, you can make some beautiful stained glass sugar!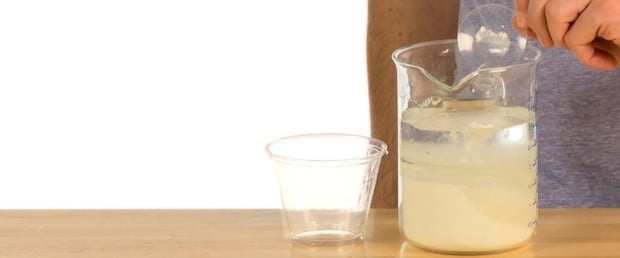 The science principles learned in this experiment are important ones that chefs use in their daily work. Sugar that is dissolved in water will normally just crystalize back into sugar again, but adding corn syrup to the solution stops that from happening.
The dissolved sugar molecules are held in suspension by the corn syrup while the cream of tartar separates the original, complex sugar crystals into glucose and fructose, the simpler components of sugar. These principles all go into caramelizing sugar, which is used for dessert decorations, coating roasted nuts and more.
Get step-by-step instructions for the Stained Glass Sugar Science Experiment HERE.
YUM! Candy Making Science Kit with 16 Experiments

This is just one of the many super fun science experiments we found at Steve Spangler Science. They have lots of experiments using everyday household objects and supplies. They also sell fun science kits and so much more. Any science lover will get totally lost on their web site. I know that we do!
If you want to have new science fun delivered to your door every month, check out the Spangler Science Club! Each month you'll have the most amazing hands-on science experiments delivered to you in a fun box. Each one includes the science tools and resources needed to conduct
multiple hands-on science experiments and design challenges related to a monthly theme.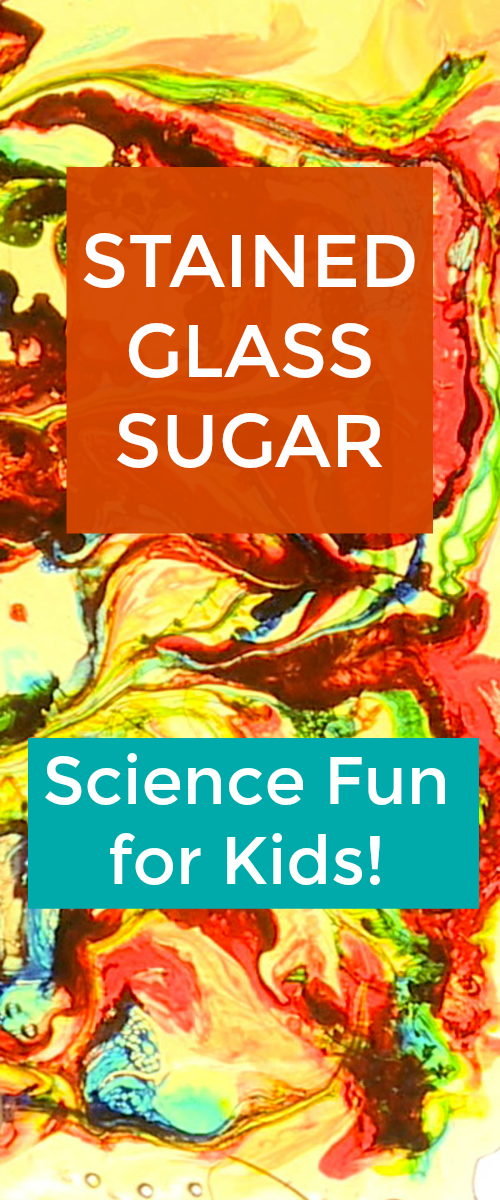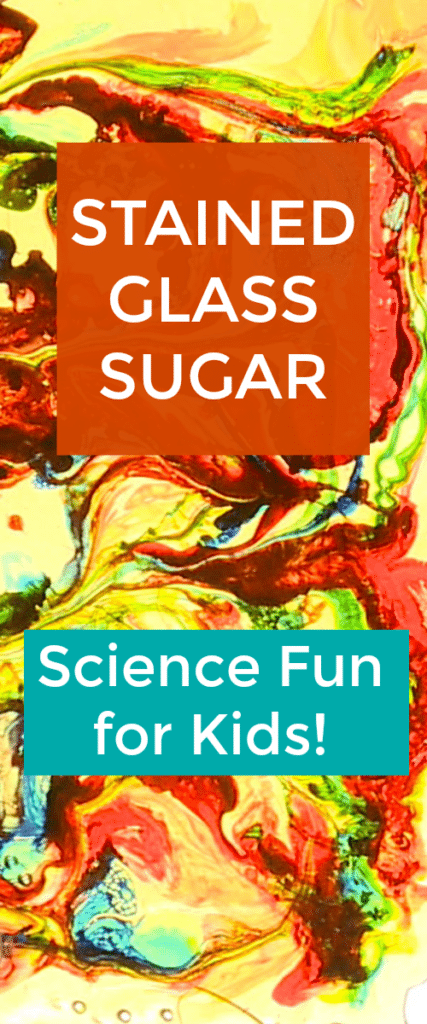 About the Author
Latest Posts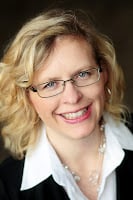 I'm a busy blogger and happy auntie of Little R, who I spend time with several days per week – which ends up being the FAVORITE part of my week! We love to cook together, do crafts, play outside and turn boring errands into fun adventures.