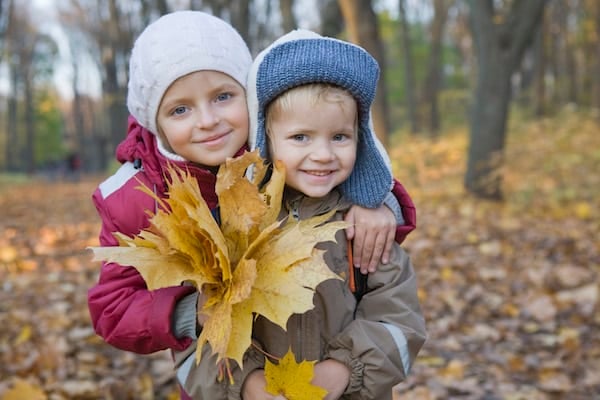 What better way to celebrate the fall season than to head outdoors with the kids. Kids love to play games and playing outside provides them with fresh air.
As the weather turns cooler, it can make the outdoors even more comfortable for running around and being active and, if it gets TOO cold, kids can always put on a sweater or jacket to play. Here are some great outdoor fall games for kids.
Outdoor Fall Games for Kids
Sunflower Seed Dash
This is a fun relay race kids will enjoy playing. Fill a few large containers will sunflower seeds and place a plastic drinking cup in each container. Across from the large containers, place smaller clear containers. Divide the kids into teams. The goal of the game is to have one child from each team, fill the plastic cup with seeds and dump them into the smaller container. Then, they race back and hand the cup to their teammate. The first team to fill up the smaller container wins the game.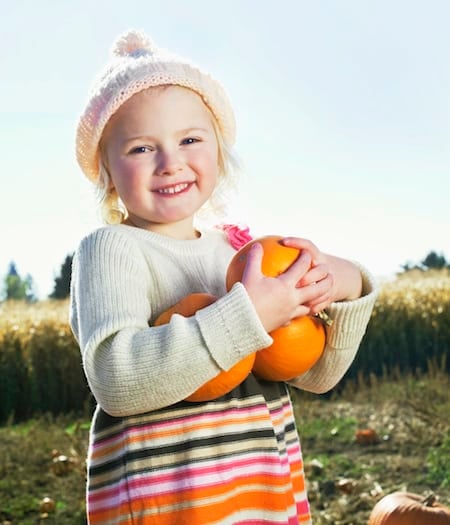 Pumpkin Bowling
For this game, you will need 3 small pumpkins, some empty, clear 2-liter bottles and pebbles. Add some pebbles to the bottom of the empty 2-liter bottles so they stand without tipping over. Divide the kids into team and have them line up for a game of bowling. The pumpkins are used for bowling balls and the bottles are the bowling pins.
Pass the Corn
Pass the Corn is a fun game kids will enjoy. Divide the kids into two teams and have them make two lines. For this game you will need two cobs of dried Indian corn. Give one person on each team a corn cob. When the game starts, the corn is to be passed from one child to the next. The trick is that they cannot use their hands for this game. They can use any other body part but no hands. If the cob gets dropped, it must start at the beginning of the line again. The team that gets their cob to the end of the line first is the winner.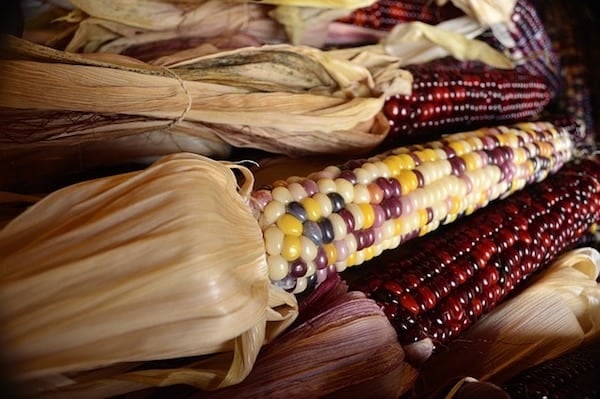 Pumpkin Race
For the Pumpkin Race game, all you need are some medium-sized pumpkins and sticks. Each person gets a pumpkin and a stick. Designate a start line and a finish line. Line up the players behind the start line and place the pumpkin in front of them on the ground. Using the stick, the players need to roll their pumpkin towards the finish line. The first person to get their pumpkin over the finish line wins the game.
Do you have any other fun outdoor fall games for kids? Tell us about them in the comments!