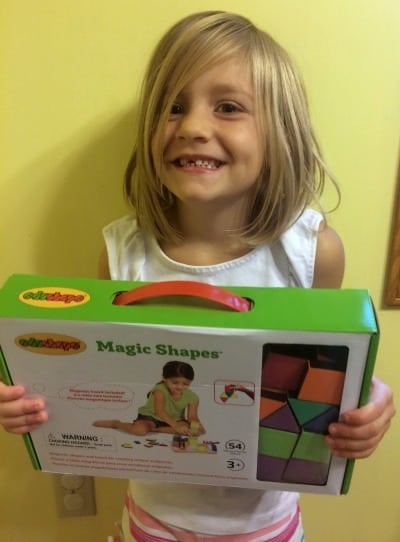 My 5-year-old is headed to kindergarten next week…YIKES! She is SO ready to start school but I'm not quite sure I'm ready to say goodbye to her each day. I'm happy that I've been able to spend time with her at home these past five years.
I will have three children going to school this year (4th grade, 2nd grade, and kindergarten). Over the past few weeks we've been working to establish routines to help us all get up earlier than normal and go to bed earlier (of course!). We've also been working all summer long to keep the learning going. We've been making regular trips to the library, watching educational TV programs, going on field trips, and playing with learning toys – all while still having FUN!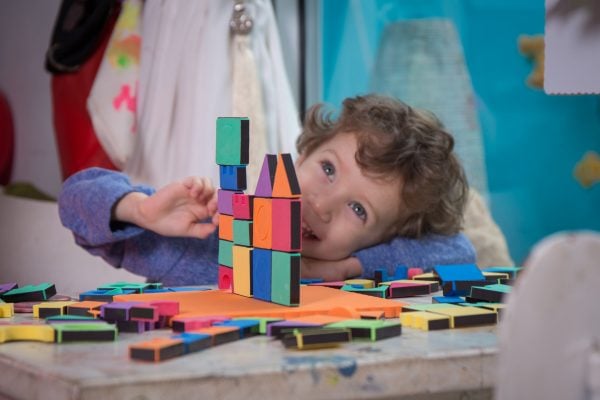 My kids were thrilled to try out these Edushape Magic Shapes! These magnetic shapes allow your child's imagination to run wild. Small pieces feature magnetic edges that stay together, allowing your child to build tall and high. There's also a platform included in the set which makes it sort of like doodling in 3-D!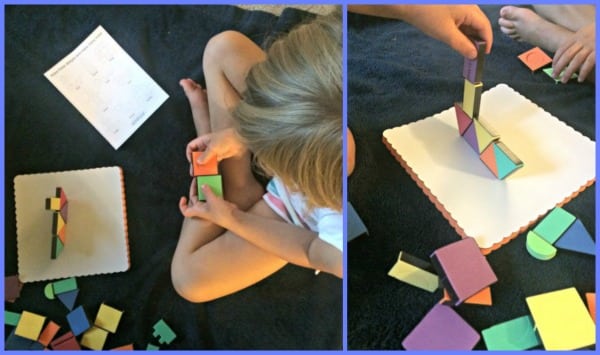 We tried these out on a rainy day when we needed to be indoors, anyway. My younger girls especially had a lot of fun with them. If there's one thing I would change about these it would be that there would be magnetic strips on all of the sides to allow for depth in building. As they are now, you can pretty much only build in two directions unless you are willing to have the pieces "lean" against each other to make corners, etc. Still, that's only something I noticed; my kids didn't seem to mind.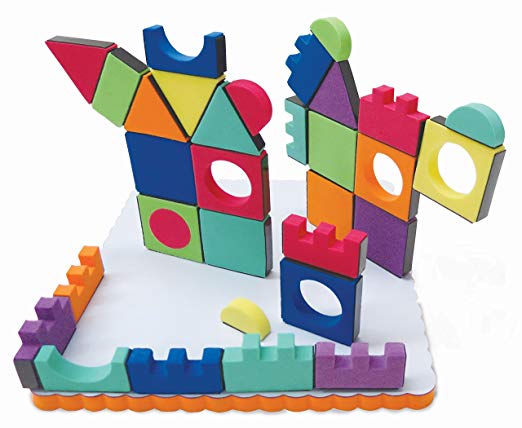 Edushape Magic Shapes retail for $21.99 and are intended for kids ages 3 and up.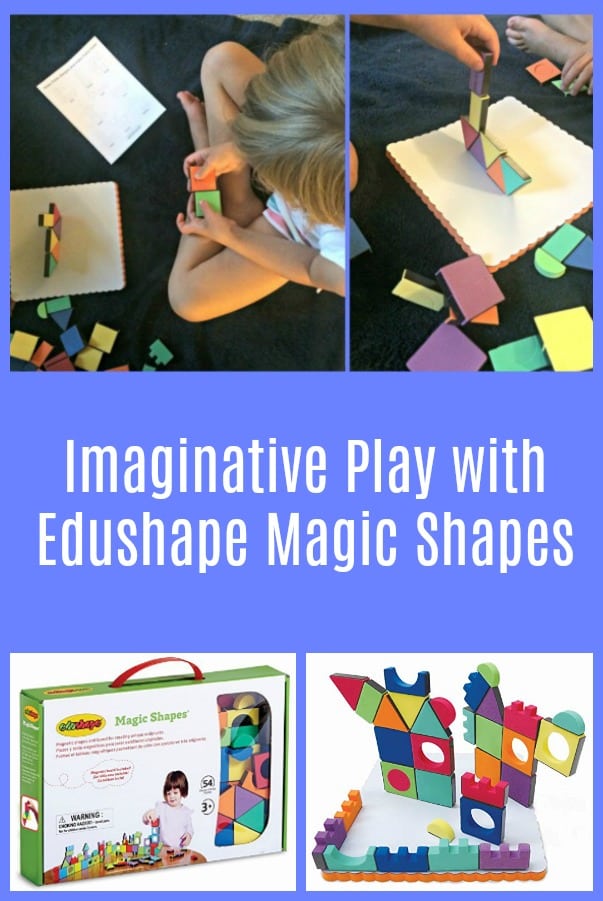 About the Author
Latest Posts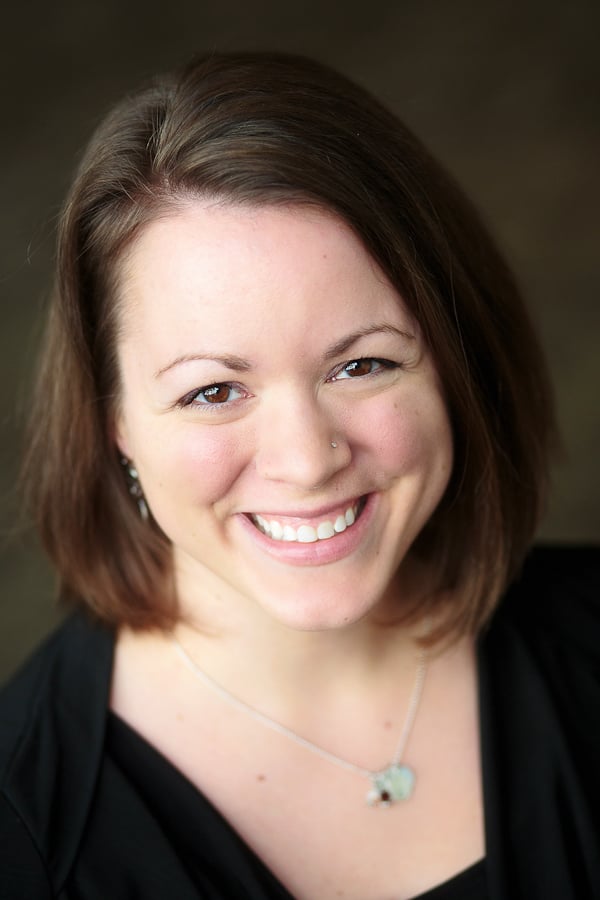 Laura is a former high school English teacher turned avid deal shopper following the birth of her first child. Now she's a work-from-home mom of six which keeps her plenty busy! On the off chance she gets some free time you'll find her with her nose in a book, spending time with family and friends, or enjoying a hot cup of coffee.