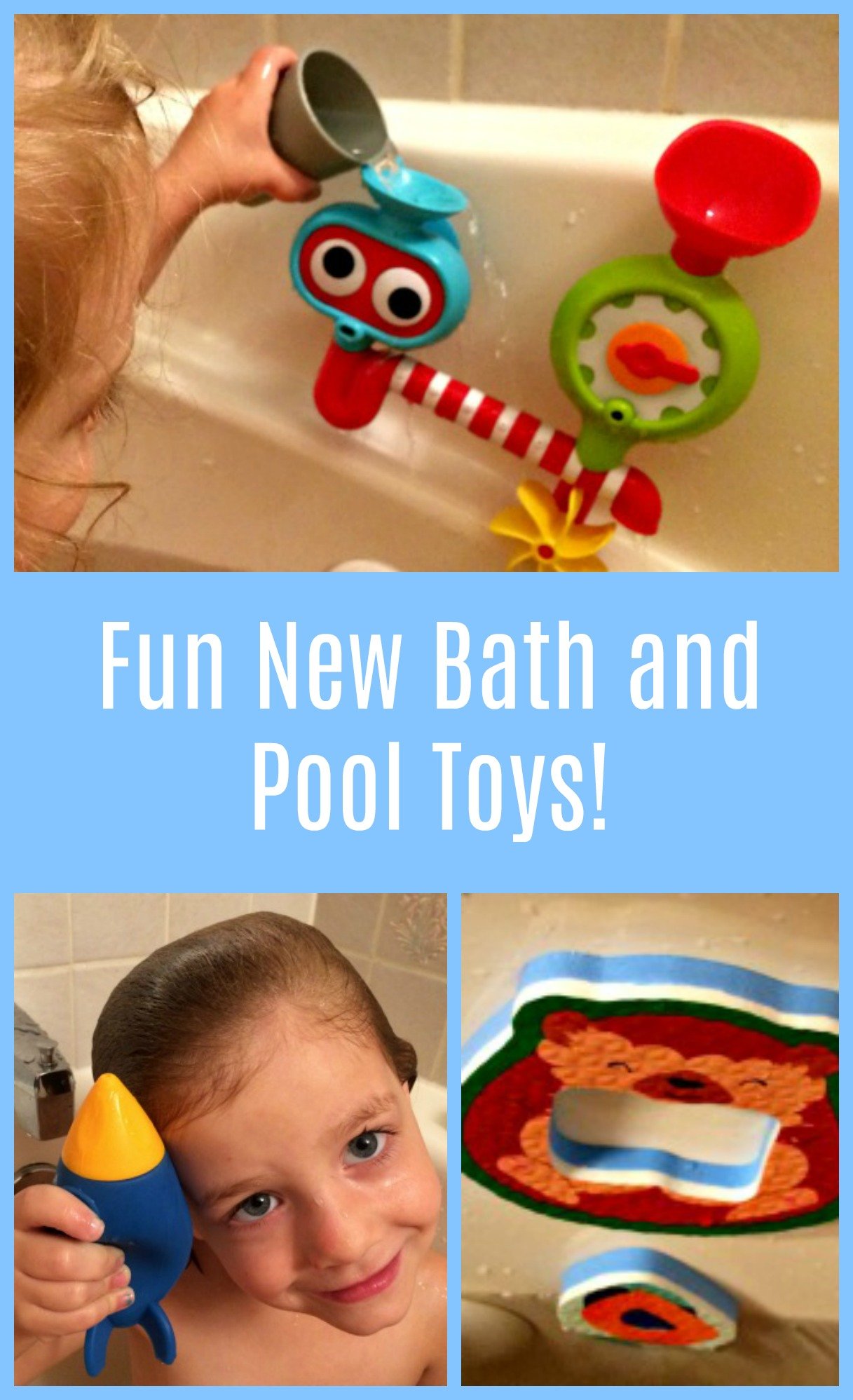 My family of seven lives in a three-bedroom townhome. Needless to say, space is at a premium! I'm always looking for ways to consolidate the things we have. Items that can be used in multiple ways definitely catch my eye!
As warmer weather comes your way, you're probably thinking ahead to pool and beach season, right? Here's a thought if you're running out of storage – why not use your bath toys as pool toys? Here are some new bath toys that also are great for pool time!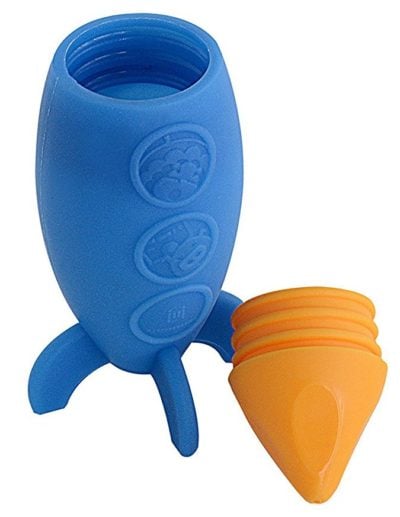 Mold Free Rocket Ship Bath Toy by Marcus & Marcus
Age range: 6 months+, MSRP $11.99
Let the kids play in the dirt, then it's time for fun in the tub with the Marcus & Marcus Rocket Ship Silicone Bath Toy. The great design brings fun and excitement for your little one while keeping them engaged and entertained. The silicone rubber is soft to the touch and easy to hold for tiny hands with no sharp edges. The squeeze and squirt feature will provide your toddler with plenty of laughs and giggles. The 2-piece design allows for simple cleaning as well as air drying to prevent mold growth on both the inside and outside of the toy. For that extra clean they are top rack dishwasher safe. Marcus & Marcus' silicone bath toys are PVC Free, BPA Free & Phthalate Free. Safe for all ages.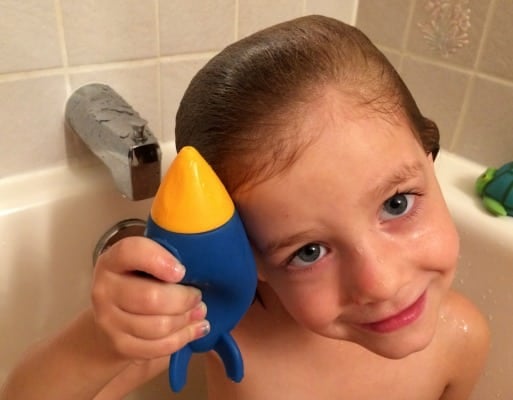 What kid doesn't love a toy that squirts water? My girls both love this one, and I like that I can separate the two parts so that it can air dry without growing any yucky mold! There have been so many other toys I've had to toss due to mold and mildew – yuck! Not this one. 🙂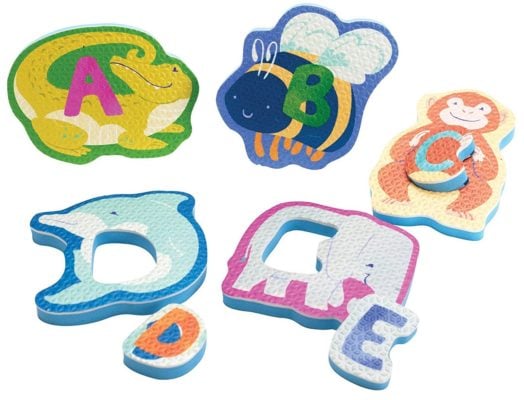 Educational Insights Bright Basics ABC Tubbies
Age range: 2 years+, MSRP $14.99
Learning letters is a splash with ABC Tubbies, a set of 26 floating animal bases with pop-out foam letters. Pop the pieces out of the colorful bases to play, then pop them in again—each base features an animal beginning with that letter for reinforced learning. Float the pieces at random or use them to practice letter names, sounds, alphabetical order, simple spelling, and more—they'll even stick to tile when wet. When you're done, hang the pieces to dry in the included mesh storage bag for easy cleanup.

These are fun and educational as the kids can learn their letters while splashing in the tub or pool! I like that they stick to the side of the tub and pool when wet so your little ones can try their hand at spelling words or just make a fun pattern.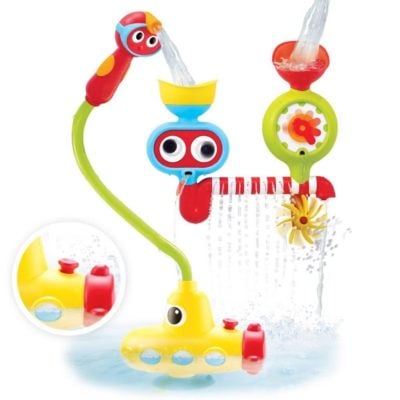 Yookidoo Submarine Spray Station
Age range: 2 – 6 years, MSRP $34.99
A battery operated submarine with a water circulation pumping system draws water from the tub and allows for safe spraying fun! Water magically streams through the shower head that has been specifically designed for easy grip and activation by small hands. Your child can utilize the different features for a unique set of magical water effects. The submarine spray station was designed to encourage independent play and exploration. Grasping the showerhead and using the spray nozzle in different ways encourages development of fine motor skills and hand eye coordination. At the same time, spraying actions stimulates your child's senses and teaches cause and effect processes!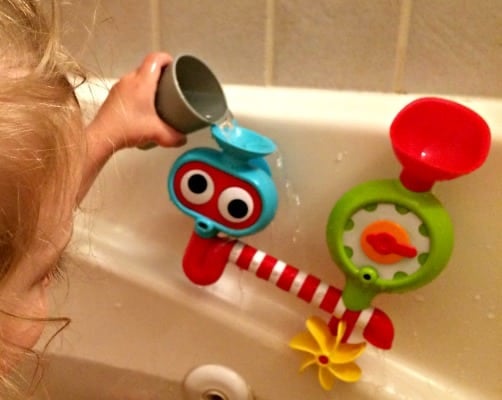 My girls had a lot of fun with this one! It's got two different spouts in which you can pour water to reveal a few different effects. You can see my daughter pouring water into the funnel here, but they also like shooting water from the submarine. I think it's cool that there's a battery-operated toy that's able to be used in the tub and the pool!
We had a lot of fun with these in the tub, and once it gets a little warmer outside we'll be trying them out in our kiddie pool, too. So the next time you're tempted to head out and buy pool toys, check your bathtub first to see if there are any toys like these that do double-duty. Get out and have some fun in the sun!
About the Author
Latest Posts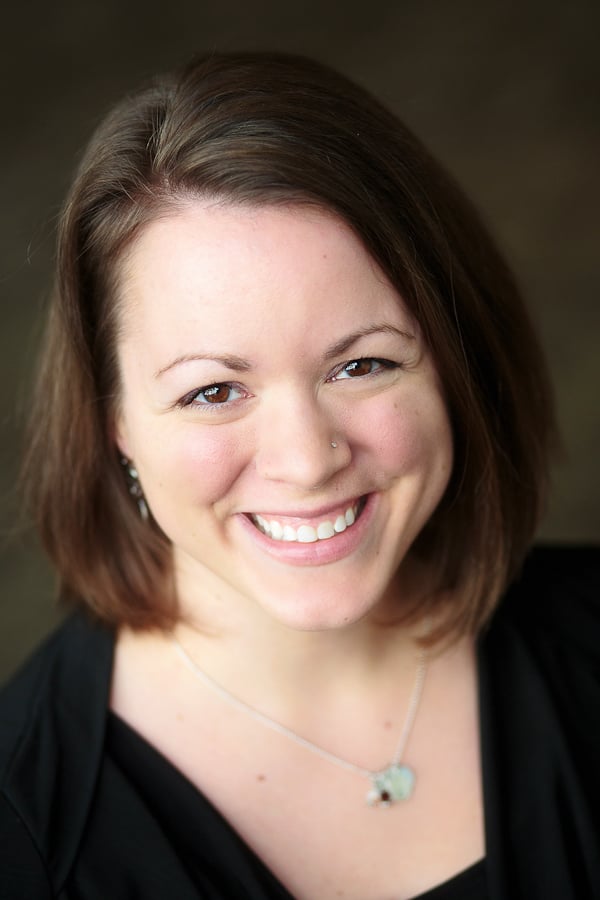 Laura is a former high school English teacher turned avid deal shopper following the birth of her first child. Now she's a work-from-home mom of six which keeps her plenty busy! On the off chance she gets some free time you'll find her with her nose in a book, spending time with family and friends, or enjoying a hot cup of coffee.