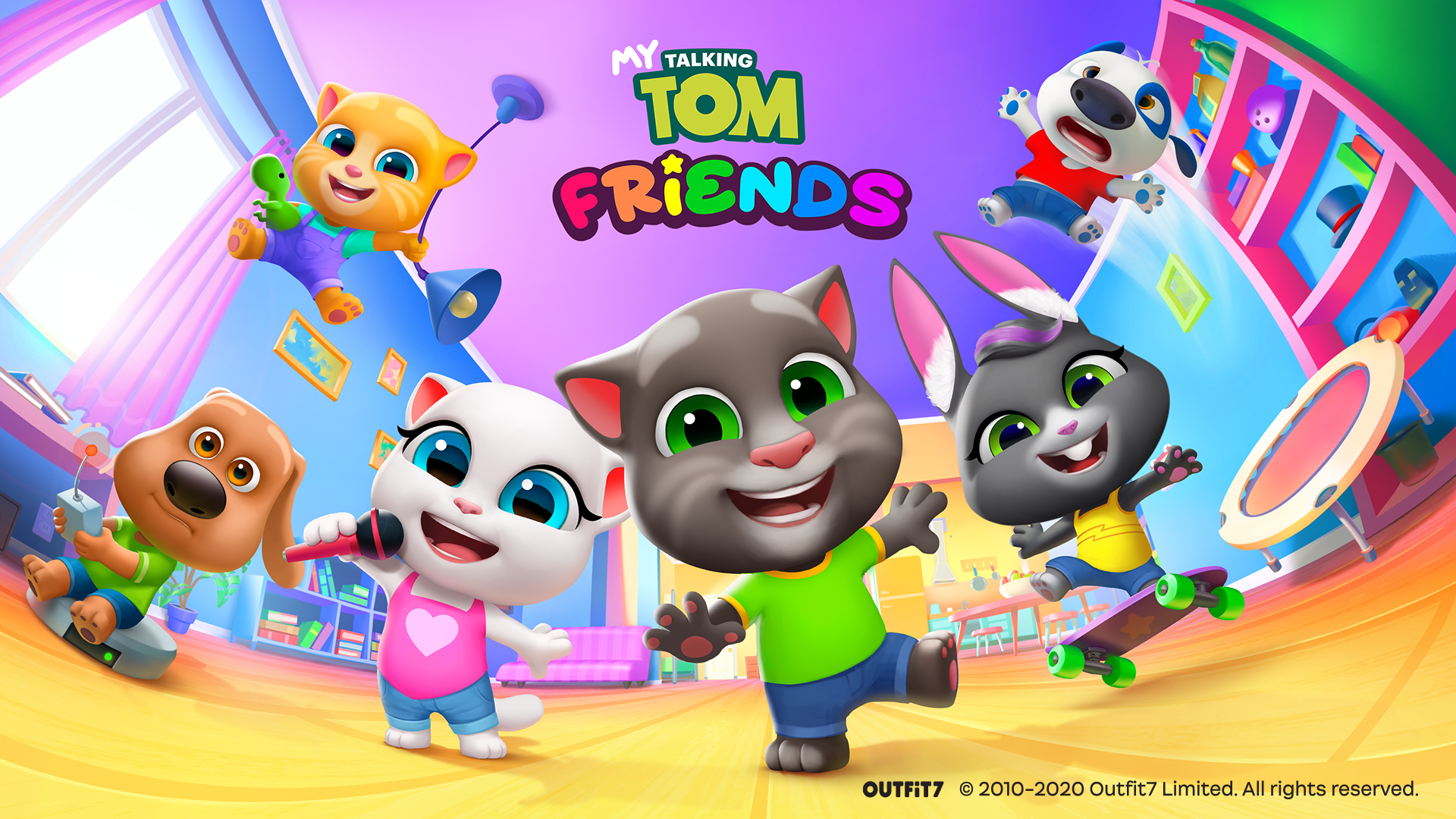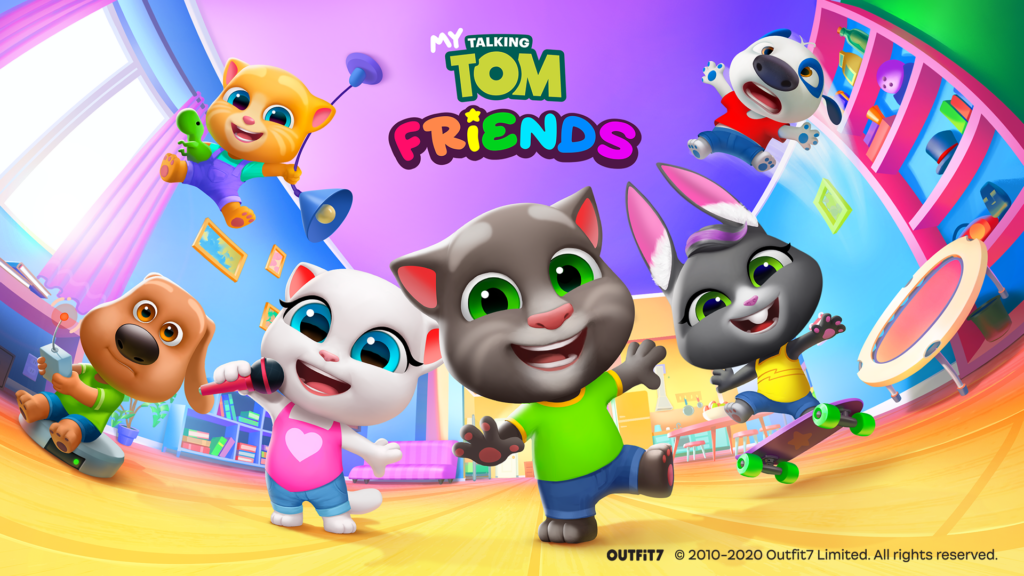 We're looking at a different summer this year than we have experienced in the past. As a family, we're used to going to the pool and playing sports with our friends, but I'm not sure how much of that we're going to be able to do this year, and we've already spent the past two-plus months in each other's company. I love having all this time together at home, but I'm racking my brain thinking of ways to keep us occupied this summer.
I know some families have chosen to adopt a pet, but that may not be in the cards for your family right now. Still, you can have some fun at home with six new VIRTUAL pets in this new mobile game. It's perfect for the whole family to play together – and it's FREE! My Talking Tom Friends is available to download for both iOS and Android.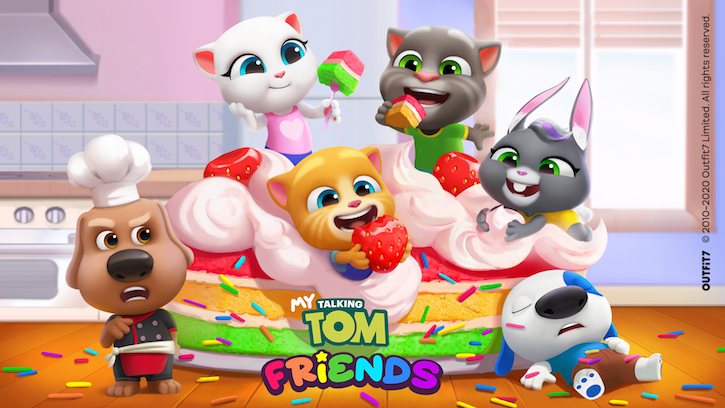 The game throws you right into the experience – there's no need for a real tutorial, you just start exploring and enjoying! And there's a LOT to explore and enjoy! The My Talking Tom Friends characters need you to give them amazing lives. So you need to give them food, take them to the bathroom, keep them entertained, and help them socialize.
The mini-games are great fun. You can test your skills on the skateboard, sing along with some karaoke, grow food in the garden, and lots more!
More friends are periodically added as you progress, so you won't need to care for all six of them at the same time until you're a little way into the game. Getting to know all of them is fun – they all have different personalities. And you can dress them up and level up their skills however you choose.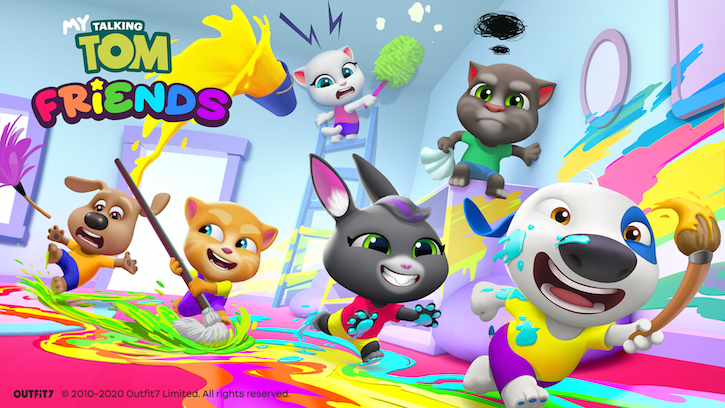 We've spent hours playing My Talking Tom Friends this past week, and we wanted to pull together a list of skills you can learn from the game, and that's not just how to perfect your awesome guitar skills!
Creativity – My Talking Tom Friends gives families a whole world to explore and customize. There are lots of options and they only expand as you "level up" in the game. Change up the landscaping, the scenery, the style of the bus, and even your characters' clothing!
Problem Solving – It's really fun to discover all the different activities in the game and figure out how to take care of your characters' needs and make them happy. And, of course, there's plenty of opportunities for learning and problem-solving within the mini-games themselves.
Healthy Habits – There are so many activities to choose from in the game. The characters can play basketball and football, go swimming, and they can even indulge in plenty of healthy food that they grow in their own garden.
Importance of Friendship – Play is almost always more fun with friends, and this game illustrates that! With all of the different personalities of the characters in the game, your family can see how the characters work together, even laughing and teasing each other. They ask to play and talk with each other, and they'll work together to accomplish a task in the garden or develop a skill.
Storytelling – My Talking Tom Friends is designed to stimulate the imagination with endless fun possibilities, and there are so many stories you and your family can discover and create! Create your own unique stories while taking care of your characters' needs. They don't demand something every minute while you're playing, so you can wait and see what they decide to do, or step in and direct your characters to interact with each other or develop a skill. Want one of your characters to become a master chef or gardener? Go for it! This is a safe, vibrant world you can explore and make your own.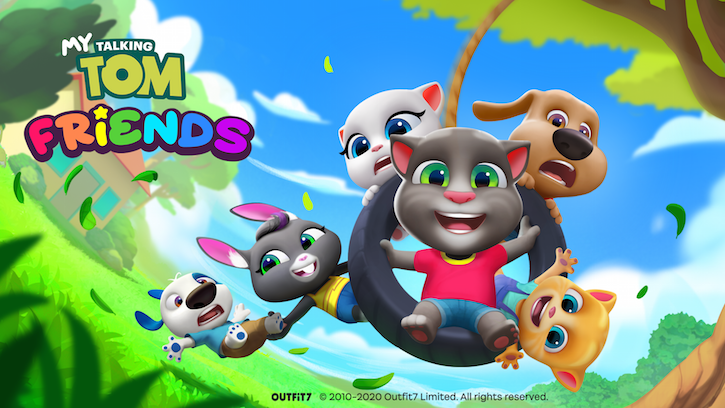 With all there is to explore, My Talking Tom Friends is a must-play game for families to enjoy together this summer. Ready to check it out for yourself? My Talking Tom Friends is available to download now right HERE!
About the Author
Latest Posts