Fall is the perfect time to cozy up with a good book or two! Add these new Fall Kids Books to your kids' or grandkids' home library. This roundup has everything from seasonal and Christmas-themed books to a book inside a stuffed animal and some of the latest releases from your favorite children's book authors. Enjoy!
For Kids Ages 0 – 3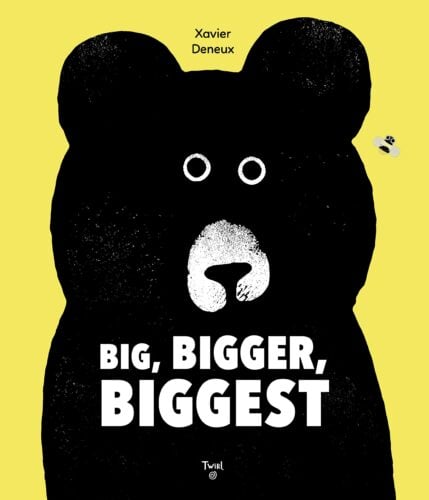 Big, Bigger, Biggest by Xavier Deneux
In this large board book from award-winning creator Xavier Deneux, children learn how different animals compare in size: from the tall turkey to the enormous blue whale. The turkey is a big bird, but a bear is bigger. A walrus is big, but a hippo is even bigger!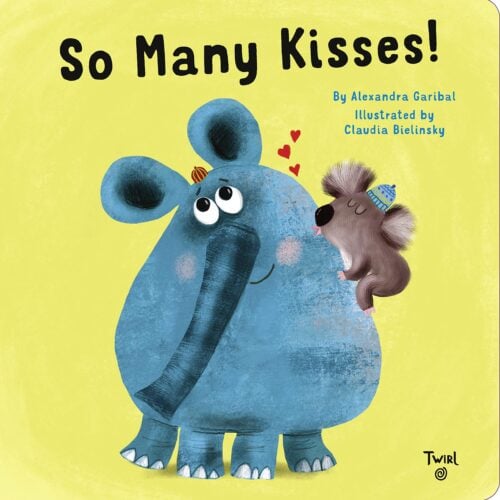 So Many Kisses! by Alexandra Garibal
Nose-to-nose kisses, tickle kisses, and many more fill the pages of this adorable and light-hearted look at different types of kisses. From a peck on the nose from a crocodile and tickly kisses from an octopus, to a pinch kiss from a crab, and hundreds of sweet little kisses from baby chicks, So Many Kisses explores all the fun and funny ways that kisses can be shared.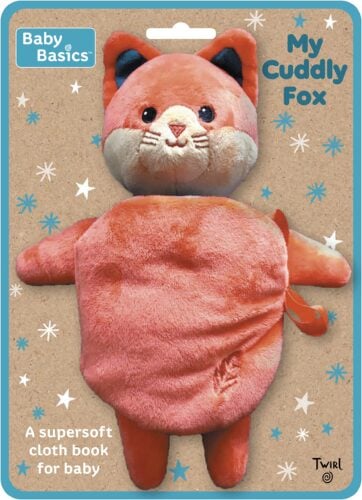 Baby Basics: My Cuddly Fox – A Soft Cloth Book for Baby by Lucie Brunellière
This one is so cute – the book is actually part of the stuffed animal! This super-soft, durable cloth book is the perfect bedtime and naptime companion for babies and little ones. The gentle, reassuring story offers baby and caregivers the chance to bond in a warm and loving way.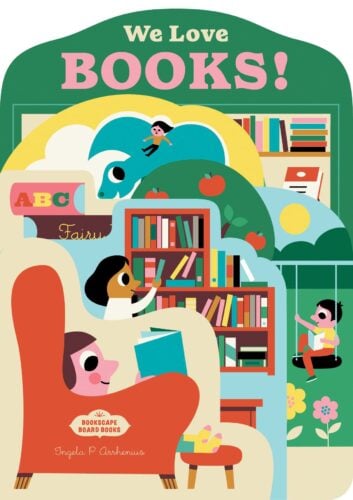 Bookscape Board Books: We Love Books! by Ingela P. Arrhenius
Explore a cozy bookstore, visit a library, and learn all about books in this sweet board book by celebrated illustrator Ingela P Arrhenius. Each uniquely shaped page overlaps with the next to create a complete landscape when closed—and an immersive world to explore with each turn of the page when open.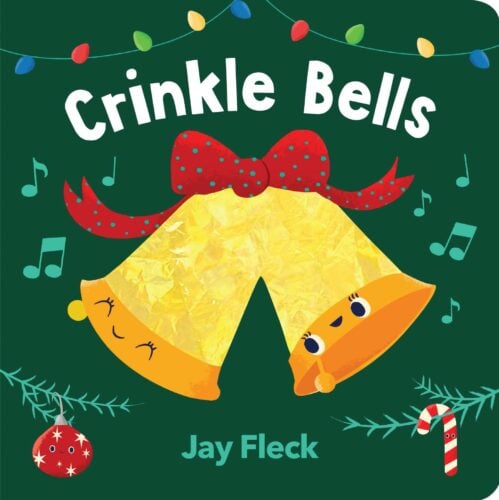 Crinkle Bells by Jay Fleck
It's Christmas Eve, and all the decorations are settling down for bedtime, except for a pair of noisy bells! With sturdy board pages and a crinkly paper treatment that creates touch-and-feel sound effects, this playful twist on a classic Christmas carol will have even the most excited little ones ready to settle down and get some rest before Christmas morning dawns.
For Kids Ages 2 – 4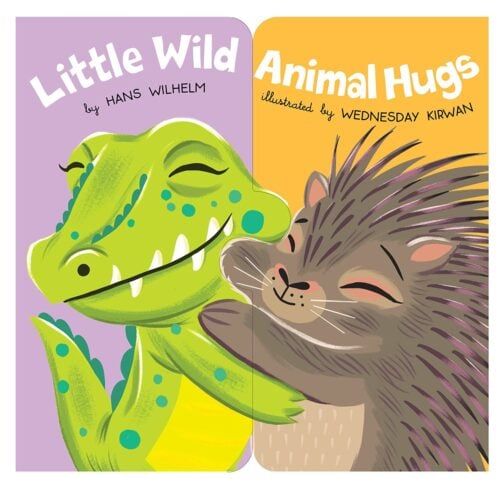 Little Wild Animal Hugs by Hans Wilhelm
Little wild animal pals like to hug! And when you mix and match their hugs, there's more to love! Featuring die-cut pages that may be read in any order, this playful book for the youngest of readers offers endless hugging possibilities and is sure to become a favorite of toddlers and parents alike.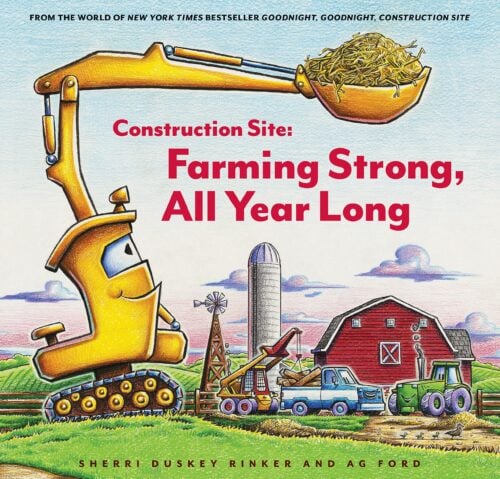 Construction Site: Farming Strong, All Year Long by Sherri Duskey Rinker
Six hardworking trucks—with help from brand-new farm vehicles—have work to do in each of the seasons: planting in spring, building a barn in the summer, harvesting in fall, and finally tucking the animals in for a cozy winter. Construction enthusiasts will love this look at a farm through the year, and all the rough, tough work there is to do!
For Kids Ages 3 – 5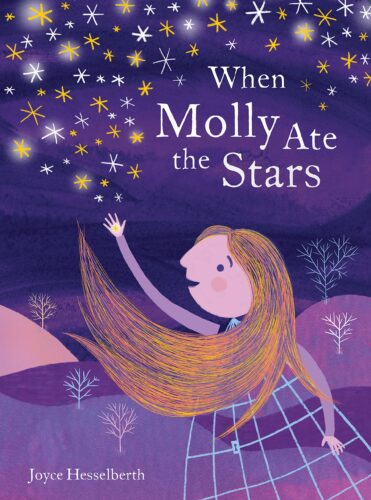 When Molly Ate the Stars by Joyce Hesselberth
A girl reaches for the stars, only to gobble them up in this enchanting picture book about selflessness, generosity, and friendship. Luminous and dreamlike as a falling star, this gorgeously illustrated picture book is a modern fable that shares timeless truths—how the consequences of our actions affect those around us and how generosity and friendship glow brightest of all.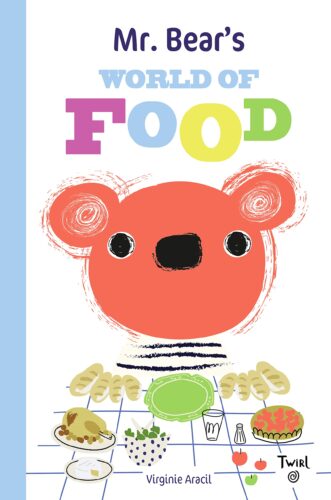 Mr. Bear's World of Food by Virginie Aracil
Taste the foods of the world with Mr. Bear! Mr. Bear takes children on a memorable taste adventure, from salty and sweet to spicy and umami, and everything in between. A visually appealing guide to the sense of taste, this book will introduce children to different foods, expand their vocabulary, and encourage them to try new foods and flavors!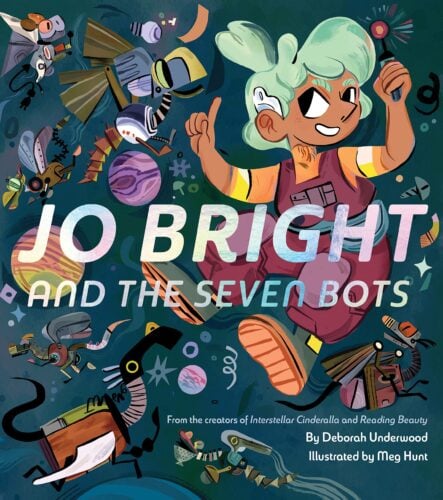 Jo Bright and the Seven Bots by Deborah Underwood
Snow White gets a stellar upgrade in this clever retelling with a truly inventive heroine. With wit, bravery, and some spare circuit boards, Jo will foil the queen, befriend a dragon, and build herself a celestially happy ending of her own.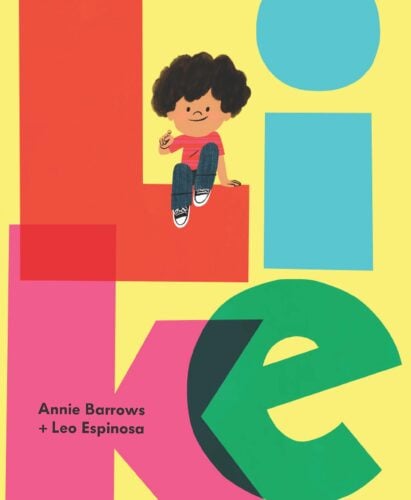 Like by Annie Barrows
From bestselling author Annie Barrows and Pura Belpré Honor award recipient Leo Espinosa, this funny yet thought-provoking picture book offers a sequence of outlandishly fun compare-and-contrasts that show how humans are much more like each other than we are different.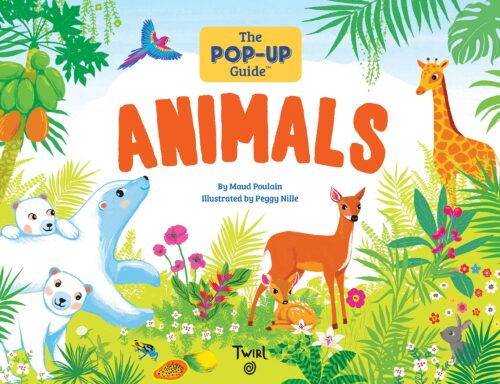 The Pop-Up Guide: Animals by Maud Poulain
Lions, dolphins, owls, and many other wonderful animals fill the eye-opening pages of this Pop-Up Guide. Featuring creatures from the savanna, ocean, mountains, and many other habitats, the multilayered 3-D scenes provide a unique look at the animals of the world.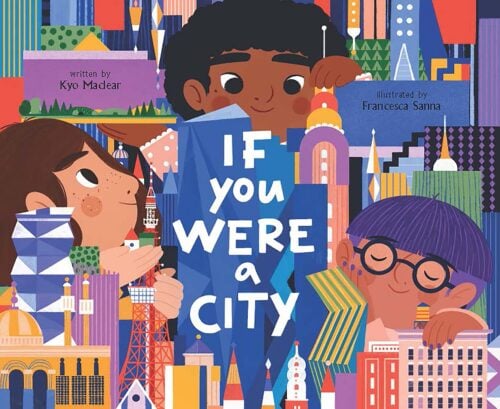 If You Were a City by Kyo Maclear
Just like people, there are so many ways a city can be. And this lively picture book explores all of them. From quiet and dreamy to bright and buzzing, the magnificent diversity of our world is celebrated by connecting the uniqueness of its places with the people who live in them. Wild, gritty, bookish, or sheltering—if you were a city, how would YOU be?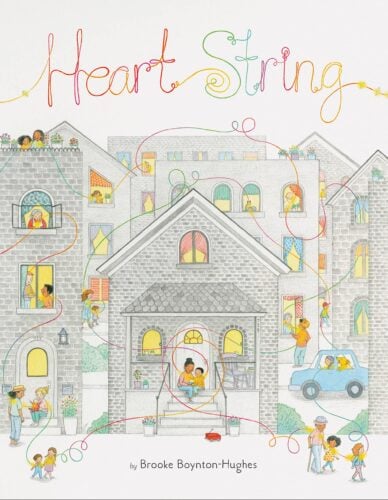 Heart String by Brooke Boynton-Hughes
Through backyards and neighborhoods, over mountains, and across oceans, this colorful heart string ties us all together. Invisible yet undeniable, it joins our hearts so that we are never truly alone. Follow the thread of this reassuring story to see how, even in a world as vast as ours, there is always a bond that connects us to the ones we love—and to the world we share.
For Kids Ages 5 – 8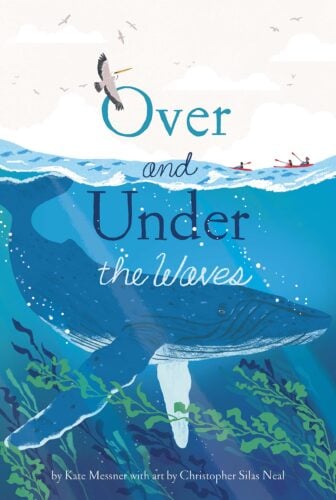 Over and Under the Waves by Kate Messner
Award-winning duo Kate Messner and Christopher Silas Neal return in this latest addition to the Over and Under picture book series, this time exploring the rich, interconnected ecosystem of the ocean! Discover the magical depths of the kelp forest, and all the fascinating creatures living just a paddle's length away—over and under the waves.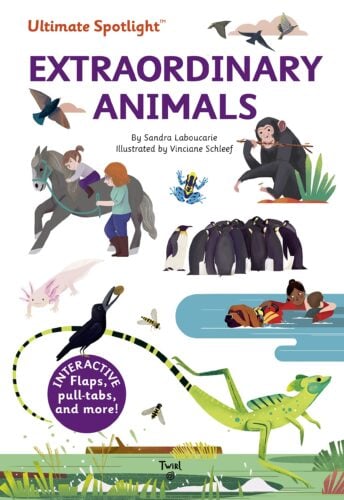 Ultimate Spotlight: Extraordinary Animals by Sandra Laboucarie
Interactive and engaging, Ultimate Spotlight: Extraordinary Animals gives children a look at the incredible skills of animals. Discover their abilities: Pull a tab to observe how an octopus hides in a large shell, turn a wheel to marvel at the ballet-like gathering of starlings, and lift a flap to reveal the chimpanzee's secret trick to catching ants.
For Kids Ages 6 – 9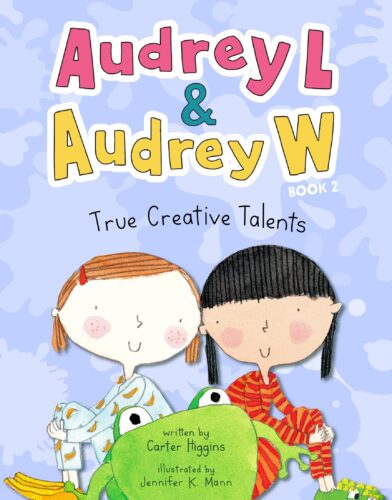 Audrey L and Audrey W: True Creative Talents by Carter Higgins
This bighearted, laugh-out-loud chapter book will resonate with any young reader who's ever felt overlooked or second best. Book two in the Audrey L and Audrey W series, True Creative Talents breathes great gusto into the joys and traumas of elementary school drama.
For Kids Ages 8 – 12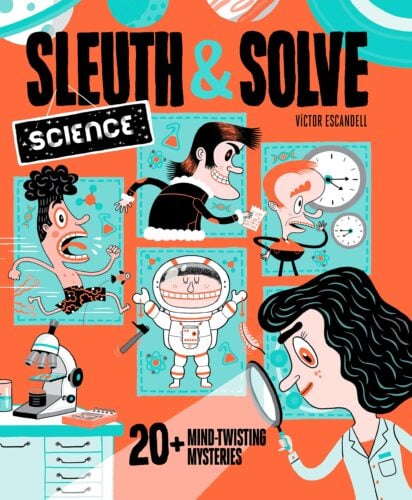 Sleuth & Solve: Science: 20+ Mind-Twisting Mysteries by Ana Gallo
These mind-bending mysteries require science, technology, engineering, and math concepts to solve. Plus, each case includes a scientific explanation and ideas for experiments to enhance readers' STEM knowledge. Play solo or with friends, collecting points for cracking each compelling case to reveal whose scientific sleuthing skills reign supreme!
For Kids Ages 10+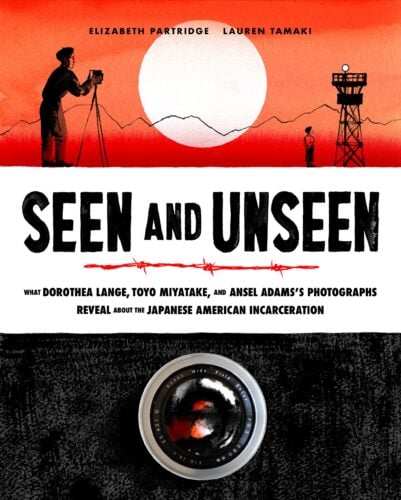 Seen and Unseen: What Dorothea Lange, Toyo Miyatake, and Ansel Adams's Photographs Reveal About the Japanese American Incarceration by Elizabeth Partridge
This important work of nonfiction features powerful images of the Japanese American incarceration captured by three photographers—Dorothea Lange, Toyo Miyatake, and Ansel Adams—along with firsthand accounts of this grave moment in history.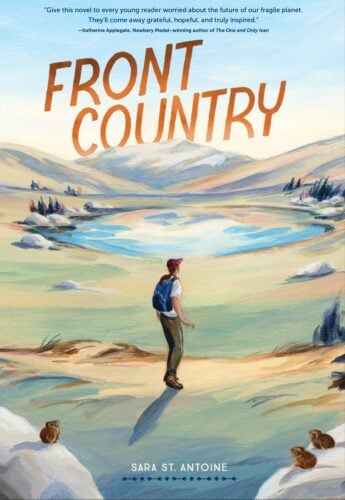 Front Country by Sara St. Antoine
Ginny Shepard is glad to be in Montana for a month of backcountry camping before she starts high school. The world is on fire. That's the awful truth. And Ginny would much rather be hiking in the mountains than doing the summer college prep classes her parents think will help her future. Because, the future? Who even knows what that is anymore.
About the Author
Latest Posts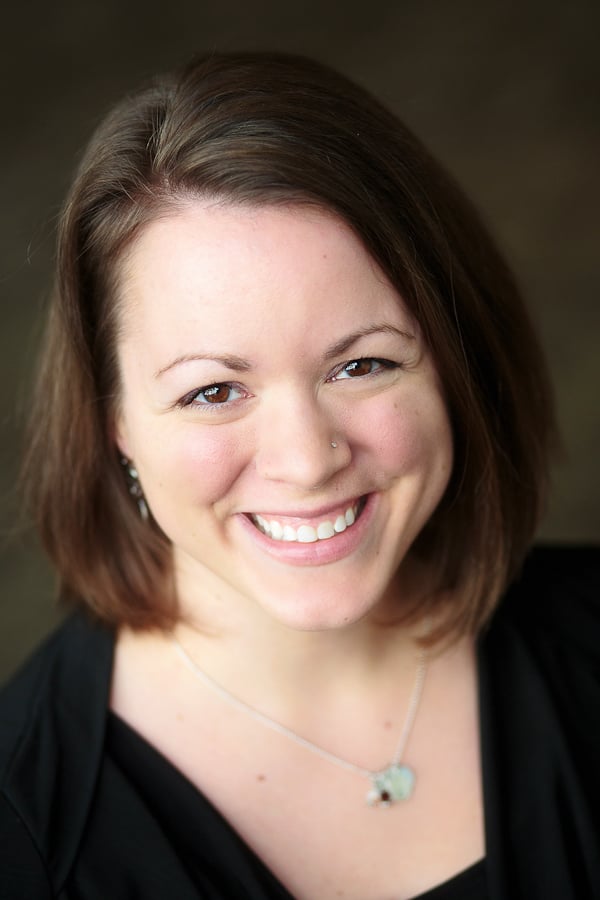 Laura is a former high school English teacher turned avid deal shopper following the birth of her first child. Now she's a work-from-home mom of six which keeps her plenty busy! On the off chance she gets some free time you'll find her with her nose in a book, spending time with family and friends, or enjoying a hot cup of coffee.