Fall is the perfect time to cozy up with a good book or two! Add to your kids' or grandkids' home library with these new Fall Kids Books. This roundup has everything from Halloween- and Christmas-themed books to books without words and even a book about a girl with a unicorn horn! Enjoy!
For Kids Ages 0 – 3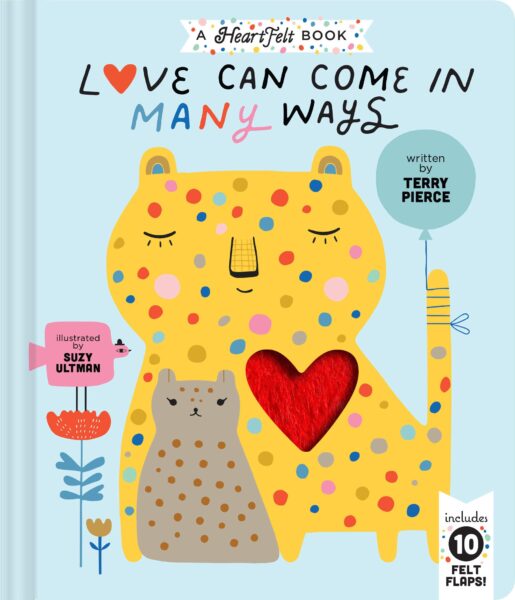 Love Can Come in Many Ways by Terry Pierce
Lift a swan's felt wing to discover a baby cuddled underneath, then lift a felt speech bubble to discover the words "You are loved!" Beneath each of the felt flaps is a wealth of snuggles, hugs, and loving engagement. A smile, a kiss, a word of praise, love can come in many ways. Delight in the ways creatures all over the world—and in all shapes and sizes—reaffirm their family bonds in this sweet, interactive book.
For Kids Ages 2 – 4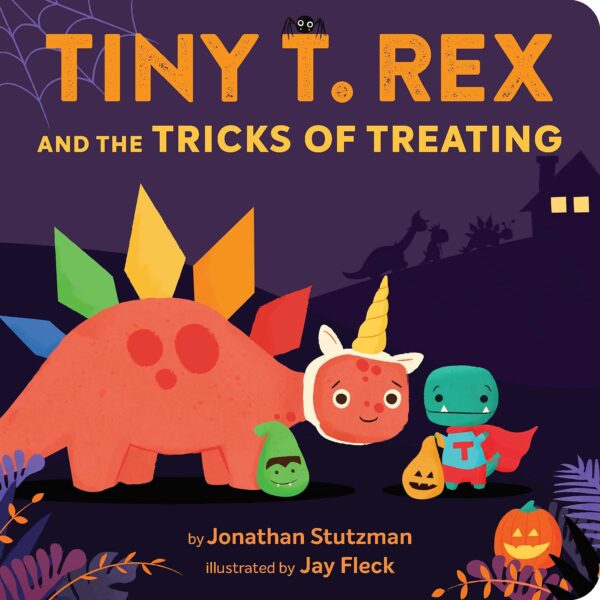 Tiny T. Rex and the Tricks of Treating by Jonathan Stutzman
Tiny and Pointy love Halloween and they are eager to share their tips and tricks so that readers can have a perfect treat-filled Halloween! A heartwarming story, Tiny T. Rex and the Tricks of Treating reminds each of us that the sweetest Halloween treat has nothing to do with eating candy after all.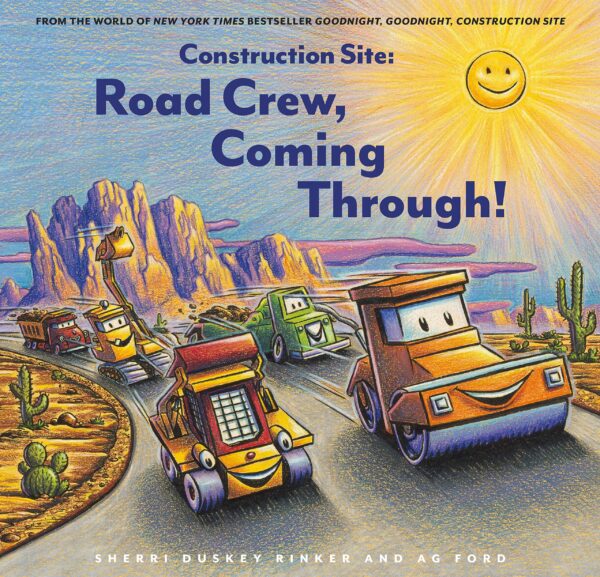 Construction Site: Road Crew, Coming Through! by Sherri Duskey Rinker
The construction team is taking on their biggest challenge yet—building a brand-new superhighway! With the help of new rough-and-tough road-building machines, the crew gears up for an action-packed day of rolling, building, paving, painting, and all the jobs that go into making a strong new road that will get everyone home safe in time for bed!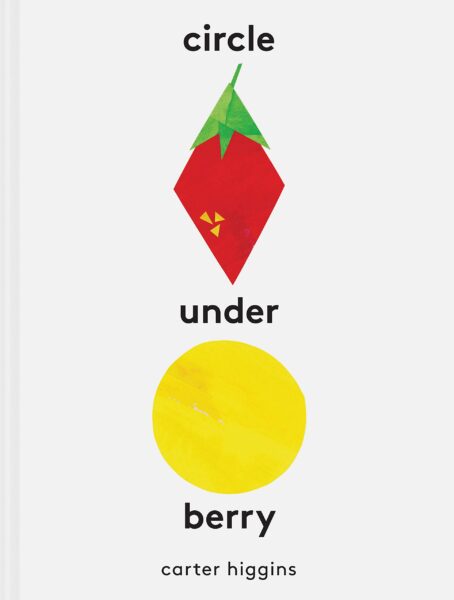 Circle Under Berry by Carter Higgins
This is a fun, thought-provoking concept book that is full of simple shapes and bright colors. It's a unique book that is fun to read out loud to your little one!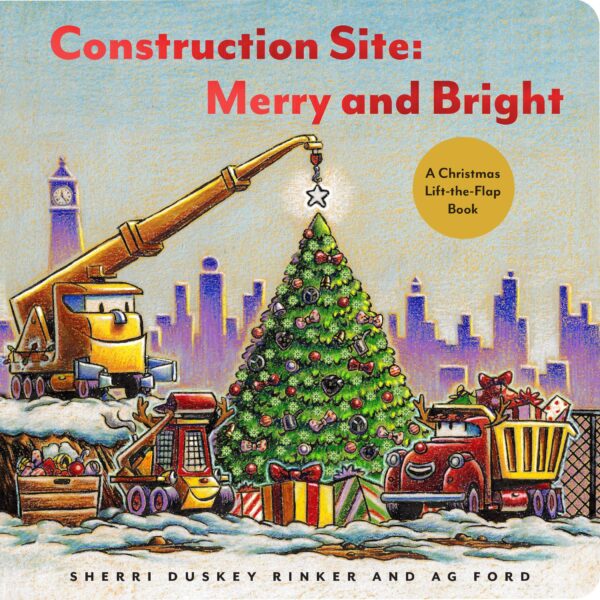 Construction Site: Merry and Bright: A Christmas Lift-the-Flap Book by Sherri Duskey Rinker
When Christmas Eve arrives, there's just one job left for the big trucks to do—get their construction site ready for a festive night of fun! Lift the flaps on every sturdy page to reveal what each truck is bringing to the celebration, while discovering that the best Christmas present of all is the gift of being together. With bestselling author Sherri Duskey Rinker's lovable rhyming text, and heartwarming illustrations by AG Ford, this interactive Christmas tale will bring smiles to big truck fans and their families all season long.
For Kids Ages 3 – 5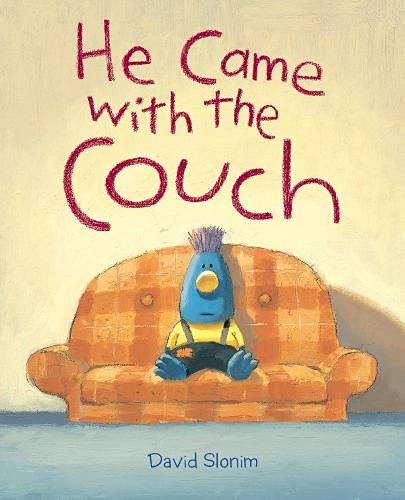 He Came With the Couch by David Slonim
When Sophie's family purchases a new couch, they get something they never expected. An original adventure that's both zany and tender, He Came with The Couch is silly, sweet, and hilarious good fun! GOOD FUN: This is a simple, fun story that is a silly read for the whole family!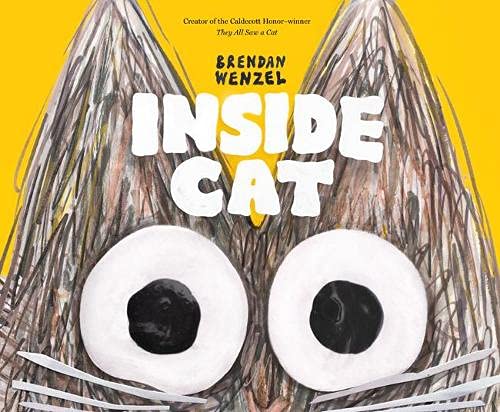 Inside Cat by Brendan Wenzel
Inside Cat is just that: an inside cat. But while the cat's life is bound by the walls of an unusual house, it's far from dull. As the cat wanders, wonders, stares, and snacks, roaming from room to room and place to place, both cat and reader discover worlds and sensations beyond what's right in front of them. And just when Inside Cat is sure it knows everything, another surprise awaits! Fresh, funny, and wise, Inside Cat is a feast for the eyes and the imagination.
For Kids Ages 3 – 8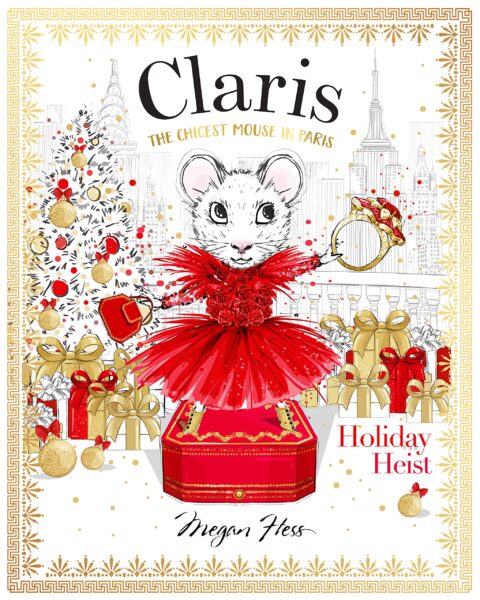 Claris: Holiday Heist: The Chicest Mouse in Paris by Megan Hess
A sweet little mouse takes on a cheeky cat burglar with holiday cheer! Can Claris and Monsieur save the day – the New York way? The fourth Claris book from acclaimed fashion illustrator Megan Hess. The best-selling Claris series follows an adorable mouse who moves to Paris to follow her fashion dreams, for fans of Eloise and Olivia. Destined to delight fashion-obsessed readers of all ages! A quarter of a million Claris books in print!
For Kids Ages 5 – 8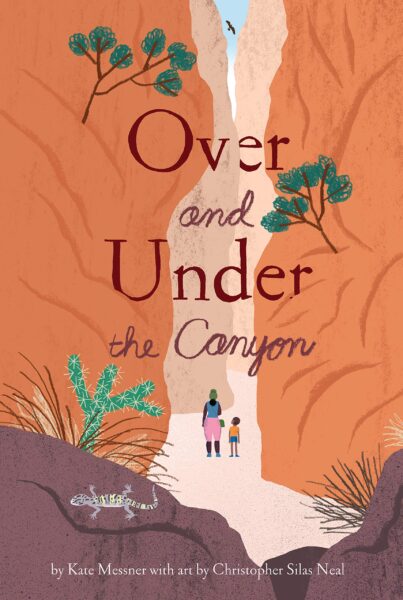 Over and Under the Canyon by Kate Messner
Over and Under the Canyon takes young readers on a thrilling tour of a desert canyon ecosystem. Over the canyon, the sun scalds the air, baking desert mud to stone. But under the shade of the cliffs hides another world, where bighorn sheep bound from rock to rock on the hillside, roadrunners make their nests in sturdy cacti, and banded geckos tuck themselves into the shelter of the sand. Discover the wonders concealed in the curves of the canyon, the magic of a desert wildflower bloom, and all the unexpected creatures that bring the desert to life.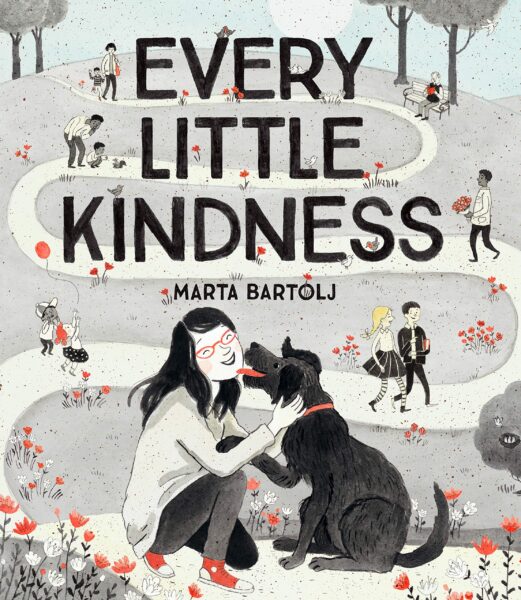 Every Little Kindness by Marta Bartolj
As a girl searches for her lost dog, a simple act of generosity ripples into a wave of good deeds. In the course of a single day, each considerate action weaves lives together and transforms a neighborhood for the better. This wordless story, told in beautiful illustrations reminiscent of a graphic novel, demonstrates how every little kindness, shared from person to person, can turn a collection of strangers into a community, and—even though we might not always see it—make the world a more vibrant and compassionate place to be.
For Kids Ages 6 – 9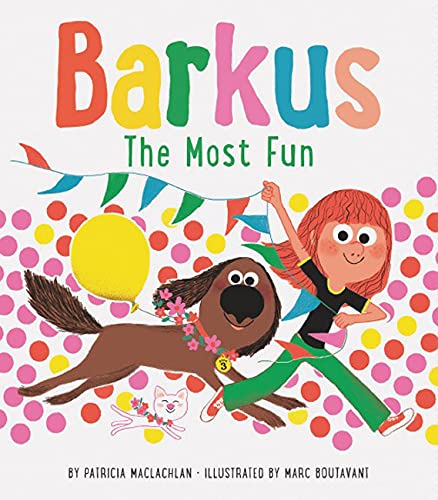 Barkus: The Most Fun by Patricia MacLachlan
The lovable dog Barkus and his lucky young owner romp through the pages of this colorful and heartwarming book that's just right for emerging readers and fans of series like Henry and Mudge and Juana and Lucas.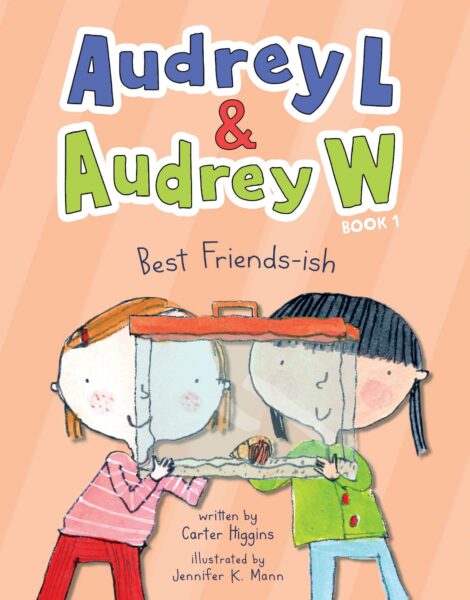 Audrey L and Audrey W: Best Friends-ish: Book 1 by Carter Higgins
More than anything, second-grader Audrey wants to be the best at something. It always feels like she's not-quite-enough—not smart enough, not fast enough, not funny enough. When her beloved Miss Fincastle announces that a new girl, another AUDREY, is joining the class, Audrey suddenly becomes Audrey L., which makes her feel worse than ever. But is the new Audrey all bad? Might the two Audreys have more in common than just their name?
For Kids Ages 10+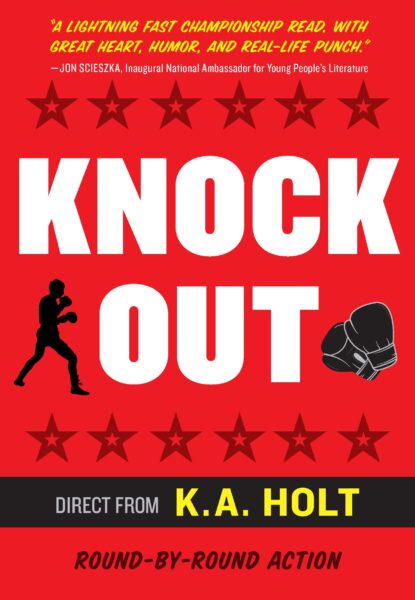 Knockout by K.A. Holt
Knockout is a middle grade novel written from the perspective of a kid who wants nothing more than to be treated as normal. When formerly medically fragile Levi discovers his love for boxing, he finds himself in the ring with those who love him most. He knows he's strong enough to fight for his life. But can he convince everyone else to believe in him, too?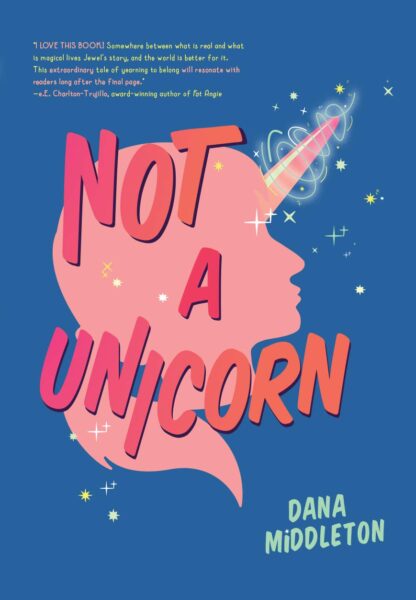 Not a Unicorn by Dana Middleton
Jewel's your average eighth grader. Awkward relationship with a cute boy, ex-BFFs with a popular girl, mom issues at home. Except for one thing: Jewel has a unicorn horn on her head. Jewel tries to stay invisible at school, looking forward to the day when she can finally leave her small town behind, making art with her fellow weirdos, and obsessively reading graphic novels with her best friends. But when she's selected to represent her school at the regional French speaking competition, she decides she's had enough of the shy life.