Grab the crayons and let your little one have some fun with these free printable Baby Shark coloring pages and more!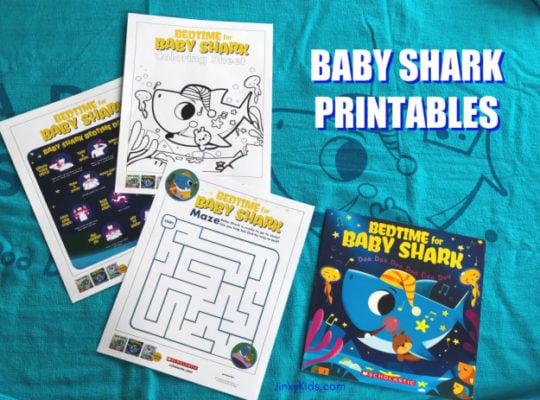 If you're a parent, there's no way you haven't heard of the "Baby Shark" song. (Even my toddler tries to sing the song!) But did you know that there are Baby Shark books, too?
The first book in the series is basically the Baby Shark song you've heard, and now the second book in John John Bajet's Baby Shark series is perfect for making bedtime fun!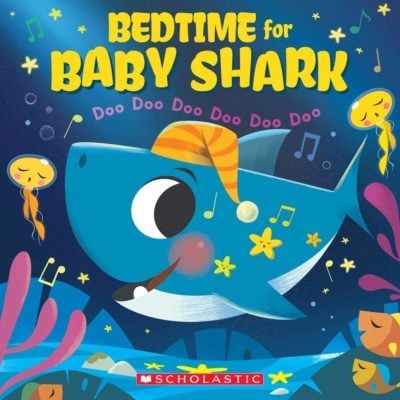 Take a bath, read Bedtime for Baby Shark, and follow along with the dance moves to a special "goodnight" version of the Baby Shark song! The book will be in stores and online Tuesday, June 25th.
To go along with the Baby Shark fun, we've got some Free Baby Shark Printables you can print and enjoy with your kids at home:
Baby Shark Bedtime Dance Moves
Catch the next book in the series this September: Hide and Seek, Baby Shark!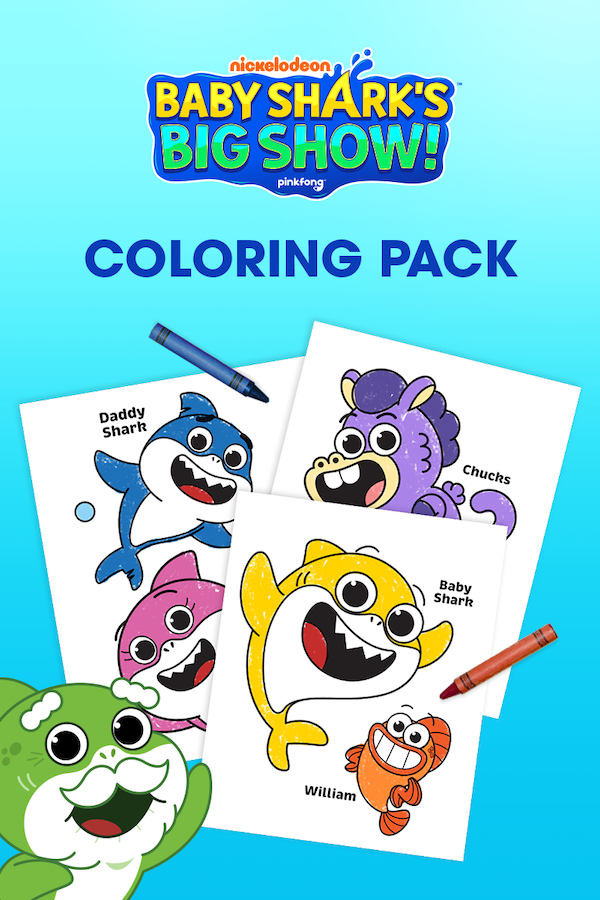 You can find even more Baby Shark coloring pages thanks to the Nick Jr. show! The 6 coloring sheets feature the whole shark family with Baby, Mommy, Daddy, Grandma, Grandpa, William, Chucks, Goldie, Hank and Vola!