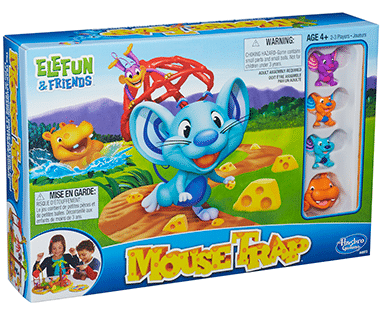 Way back when I was a kid, a looooooong time ago, I had one of the earliest versions of the game Mouse Trap. I have memories of spending a lot of time setting up the trap to work just right so that the crazy series of mechanisms would function all together to trap the unsuspecting mouse at the end.
Hasbro now introduces a brand new version of the Mouse Trap featuring some of your little one's favorite Elefun and Friends Characters in a bright and colorful edition geared toward children 4 and up.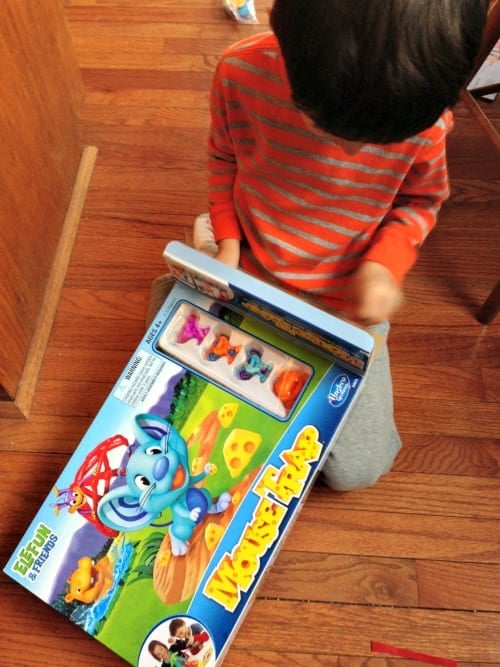 Just like with the original game, the Elefun & Friends Mouse Trap game is a big tricky to set up. It definitely needs adult supervision and it needs a patient adult to get everything put together and working as it should.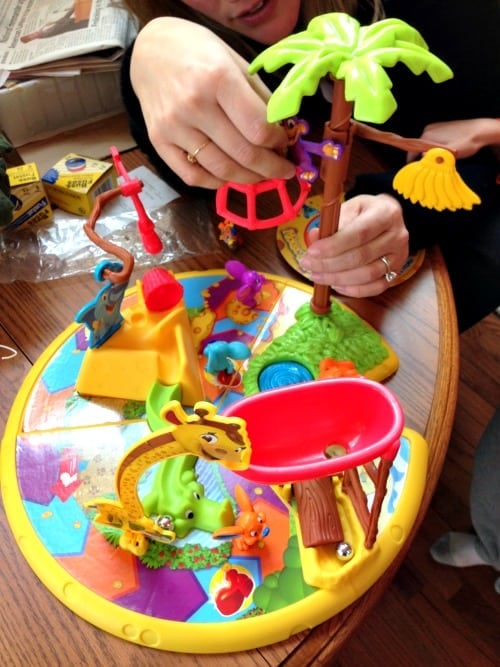 The game features fun Elefun friends like a Hungry Hippo, Elefun, Jock Croc, Giraffalaff, Chasin' Cheeky and three mice – Sneakers Mouse, Nacho Mouse and Pepper Mouse. I love how bright and colorful the game board and characters are.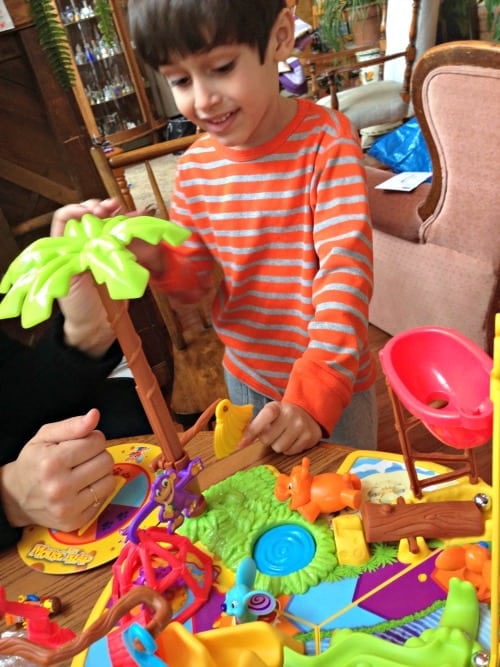 Playing the game is straightforward. You spin the wheel and move to the next space that matches your color. If you land on a Mouse Trap space and another player is within range of the trap, you get to set off the contraption to see if you are able to catch them. The last player remaining "uncaught" wins!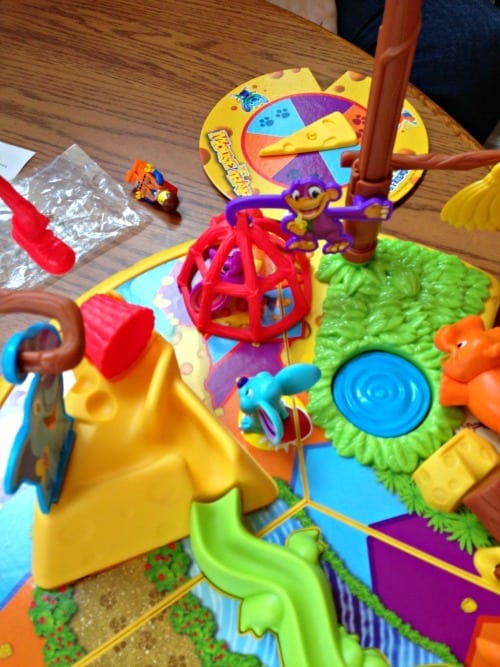 Despite our troubles always making the contraption work correctly (just like with the original game!) Little R had a great time playing Mouse Trap. It's fun to see the chain reaction created as the metal marbles work their way through the features of the game board. He was jumping up and down so fast I couldn't even capture him on camera without a blur!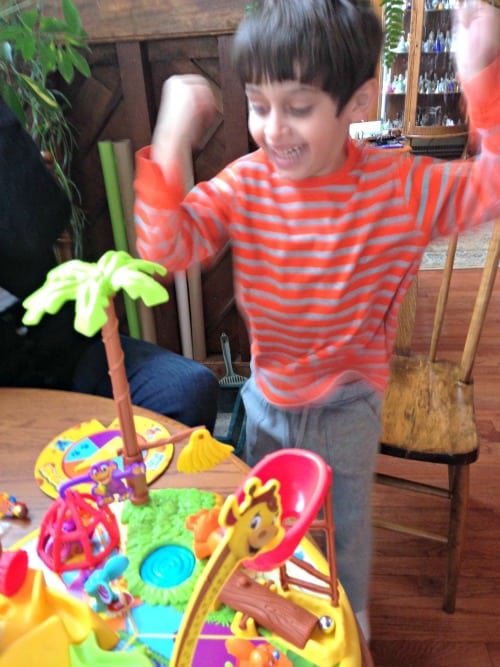 About the Author
Latest Posts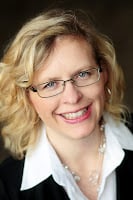 I'm a busy blogger and happy auntie of Little R, who I spend time with several days per week – which ends up being the FAVORITE part of my week! We love to cook together, do crafts, play outside and turn boring errands into fun adventures.