These Inside Out printable activity sheets include a maze, coloring pages, folding paper craft and more! Kids can celebrate the movie and explore emotions.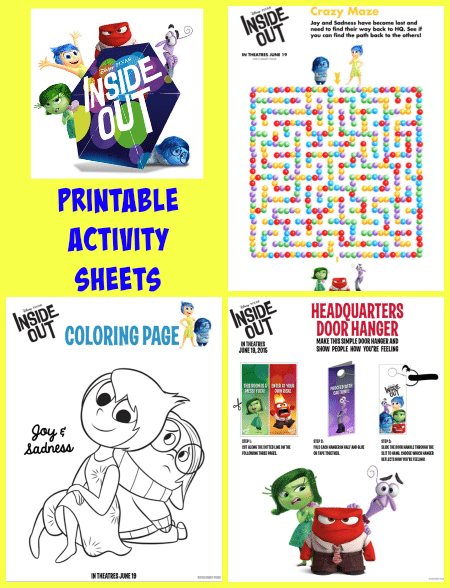 We are SO excited about INSIDE OUT coming to theaters everywhere next week! (June 19th) This is a movie that the whole family will love. If you have seen the commercials, but don't quite fully know what it's about yet, check out the "official" description:
About INSIDE OUT:
Based in Headquarters, the control center inside 11-year-old Riley's mind, five Emotions are hard at work, led by lighthearted optimist Joy (voice of Amy Poehler), whose mission is to make sure Riley stays happy.
Fear (voice of Bill Hader) heads up safety, Anger (voice of Lewis Black) ensures all is fair and Disgust (voice of Mindy Kaling) prevents Riley from getting poisoned—both physically and socially. Sadness (voice of Phyllis Smith) isn't exactly sure what her role is, and frankly, neither is anyone else.
When Riley's family relocates to a scary new city, the Emotions are on the job, eager to help guide her through the difficult transition. But when Joy and Sadness are inadvertently swept into the far reaches of Riley's mind—taking some of her core memories with them—Fear, Anger and Disgust are left reluctantly in charge.
Joy and Sadness must venture through unfamiliar places—Long Term Memory, Imagination Land, Abstract Thought and Dream Productions—in a desperate effort to get back to Headquarters, and Riley.
Sounds cool, right? Here is the trailer too in case you missed it:
To tide you over until you can get to the movies next week, we have some super fun Inside Out Printable Activity Sheets:
Emotions Around the World
Spot the Difference Game
Coloring Sheets
Make a Hexagon
Connect the Dots
Inside Out Maze
Door Hanger
Have fun and once you go to see INSIDE OUT in the theater, be sure to come back here to tell us what you thought!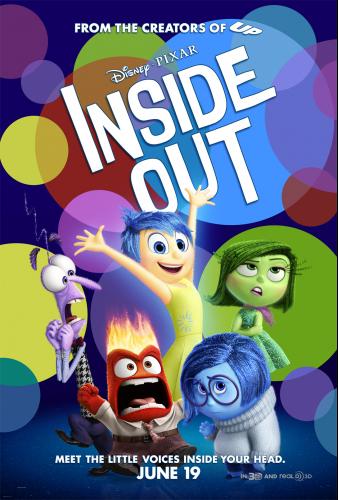 INSIDE OUT opens in theatres everywhere on June 19th!
About the Author
Latest Posts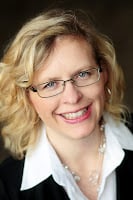 I'm a busy blogger and happy auntie of Little R, who I spend time with several days per week – which ends up being the FAVORITE part of my week! We love to cook together, do crafts, play outside and turn boring errands into fun adventures.