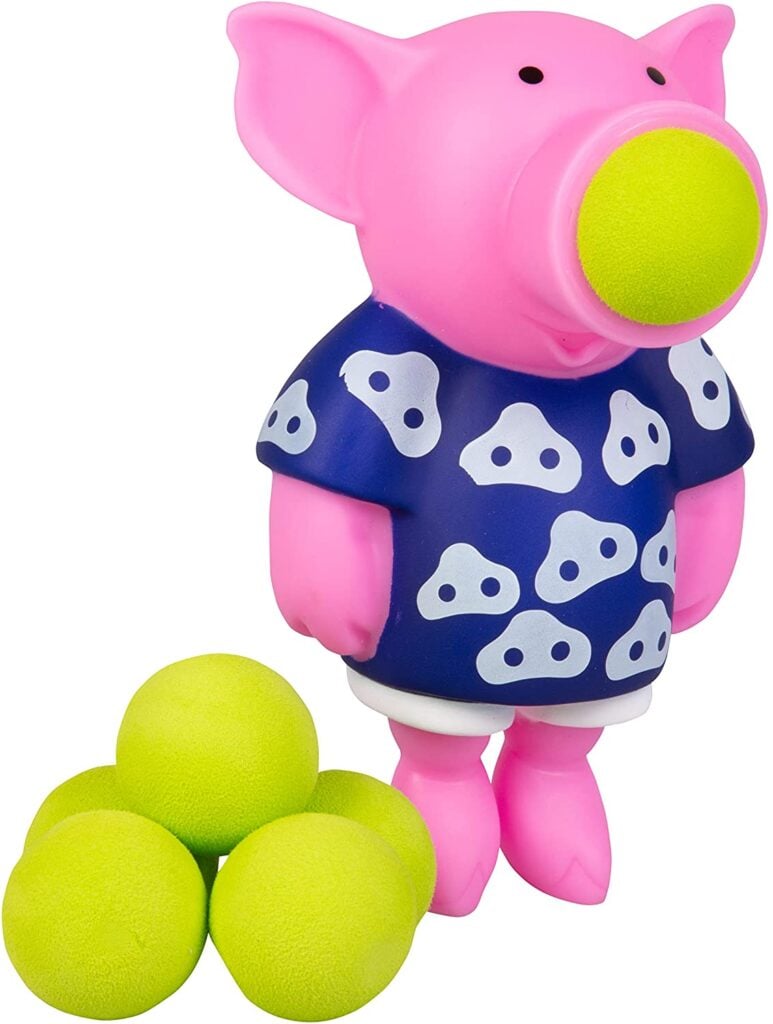 Just looking at the picture of the Hog Wild Pig Popper, you can see that it's cute, but it's also a lot of FUN!
You just squeeze the little guy's belly to make the soft foam balls pop out of his mouth, making a really cool popping sound! The harder you squeeze, the farther the ball shoots.
The good thing is that the balls are super soft, so it's ok to use indoors. There is also a little net bag to keep the balls gathered together when it's time to clean up.
This toy was a big hit. And you don't have to just take my word for it, you can see and hear it right from the mouth of the "Official Toy Tester".
Besides the pig, there are lots of other Poppers available, from the scurvy Pirate Popper to the prehistoric Dino Popper.
Also from Hog Wild is the Rapid Fire Power Popper. The faster you slide the handles back and forth, the farther and faster this Power Popper shoots 12 balls!
About the Author
Latest Posts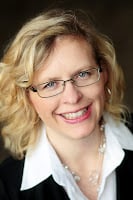 I'm a busy blogger and happy auntie of Little R, who I spend time with several days per week – which ends up being the FAVORITE part of my week! We love to cook together, do crafts, play outside and turn boring errands into fun adventures.