Celebrate a Disney 4th of July with this FREE Printable Mickey Mouse 4th of July Candy Box!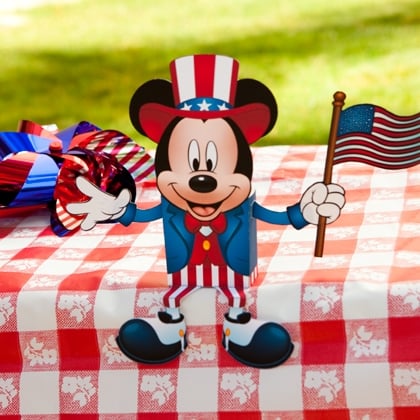 Mickey looks extra adorable (and patriotic!) all dressed up in red, white, and blue. Celebrate Independence Day by constructing this fun craft to fill with candy or other little treats. It will certainly dress up your backyard barbecue table!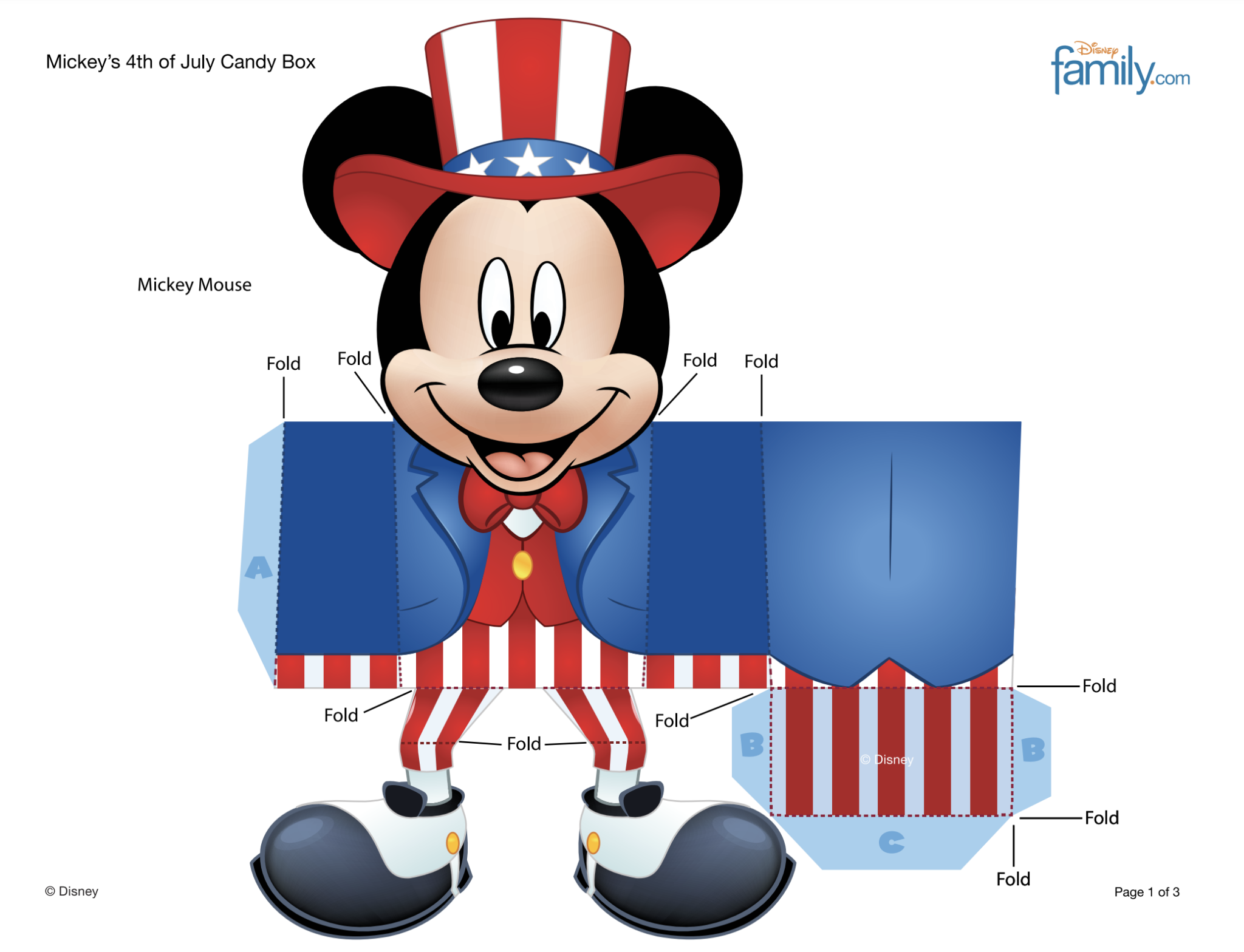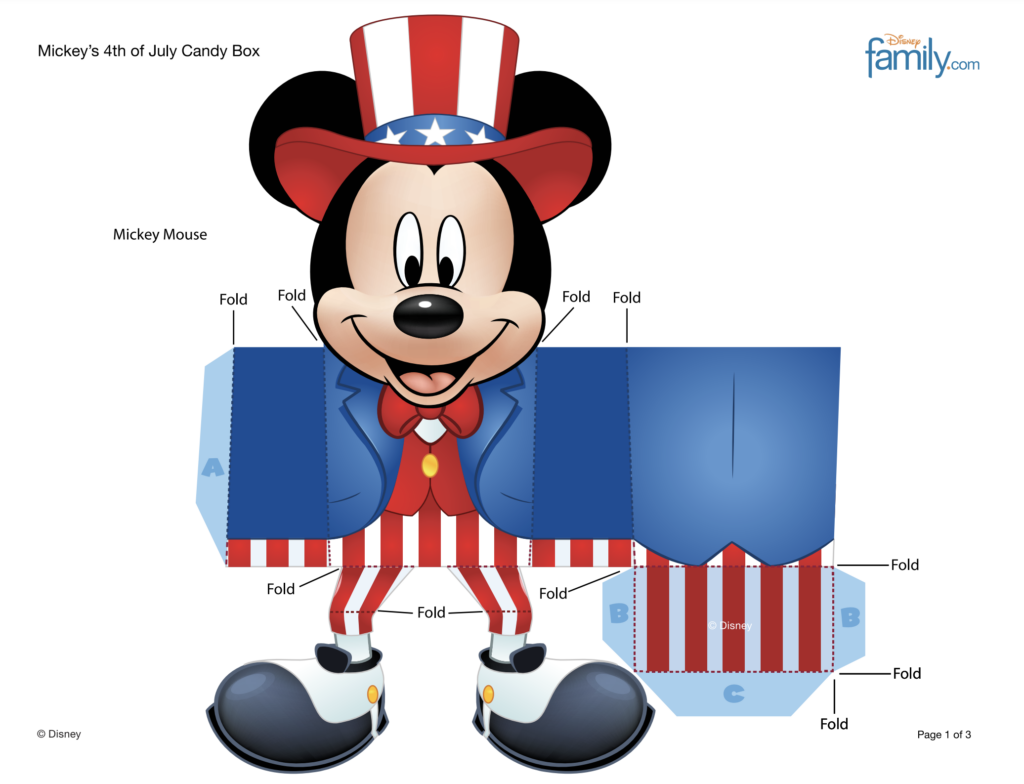 How to assemble your Mickey 4th of July Box:
1. Print the template on regular paper or cardstock and cut out the pieces. Make all folds along dotted lines.
2. Use scissors or a craft knife to cut out Mickey's body and each of his arms. Do not cut along dashed lines on the body or arms –
these lines are where you will fold the paper.
3. Take Mickey's body and make all of the folds along the dashed lines for the body and the tabs. Make each fold away from you
except for Mickey's legs. For Mickey's legs, fold the top dashed line towards you and the bottom dashed line away from you. This
will help Mickey sit on the edge of a table or shelf.4. Use glue or double-sided tape to secure all tabs to their corresponding pieces, starting with the A tab. When finished, you will
have an open box on Mickey's back.
5. Fold each of Mickey's arms in half along the dashed line and glue the two sides together. Butterfly the tabs at the end of each
arm, and use them to attach the arms to the sides of Mickey's body.
Print the Mickey Mouse 4th of July Candy Box activity HERE.
About the Author
Latest Posts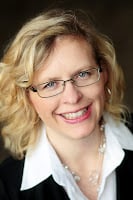 I'm a busy blogger and happy auntie of Little R, who I spend time with several days per week – which ends up being the FAVORITE part of my week! We love to cook together, do crafts, play outside and turn boring errands into fun adventures.