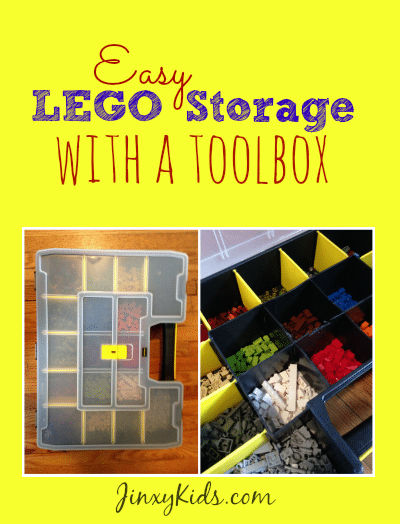 While LEGOs are one of the most awesome toys out there, they can also be a nightmare when it comes to storage and organization. The trickiest part can be the teeny tiny LEGO pieces. They easily fall to the bottom of the storage container if you store them together with larger pieces and they are easily lost too.
An easy way to coral those tiny LEGO pieces is with a standard toolbox. The box we used is a Stanley SortMaster Organizer, which is designed for small things like nails and screws. It works perfectly for little LEGOs too! We just sorted each color into a separate compartment and then used the remaining compartment for a sort of catch-all for pieces that were unique from all the others.
The great thing about this type of case is that it snaps tight and keeps each compartment secure, so you don't have to worry about the LEGOs getting mixed up again! Storage solution solved!