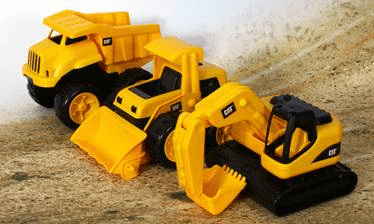 Construction equipment is for heavy duty work. So, it's great when construction equipment toys are also designed to withstand heavy duty play. The Cat® Tough Tracks line from Toy State features classic building site machine styles to bring "The Feel of Real" to young construction enthusiasts.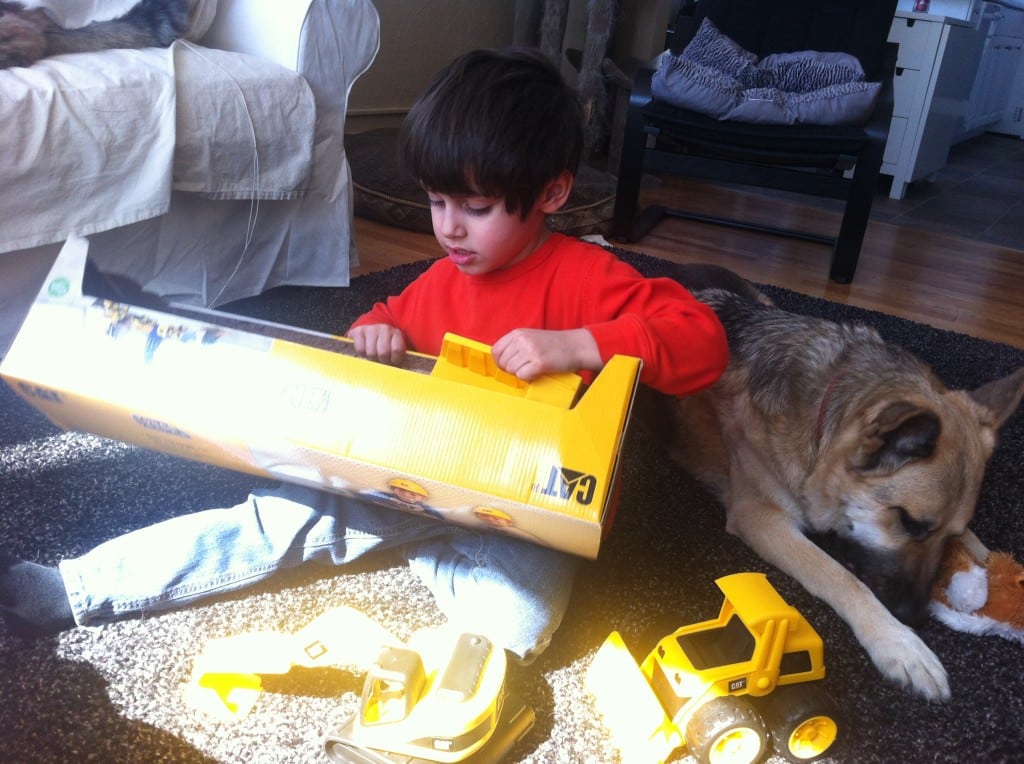 We received a three-pack of these toys to review – the Dump Truck, Excavator and Wheel Loader (suggested retail price $21.99). Since the suggested ages for the toy starts at 2 years old, I was a little concerned if almost 5-year-old Little R would think they were too much of a "baby toy". I was happy to see that he did not!! While the toys are perfect for playing outside (especially with real dirt!) they made for lots of creative play indoors. Little R enjoyed moving around imaginary dirt and even the dog was a bit intrigued by the toys.
The Dump Truck, Excavator and Wheel Loader each look realistic, like their real-life counterparts, but the rounded corners and lightweight material make them more comfortable and safe for little hands. The big, sturdy wheels make them perfect for rolling over real or imaginary obstacles. Each of these vehicles received 2 thumubs up – does that mean a total of 6 thumbs? I think so!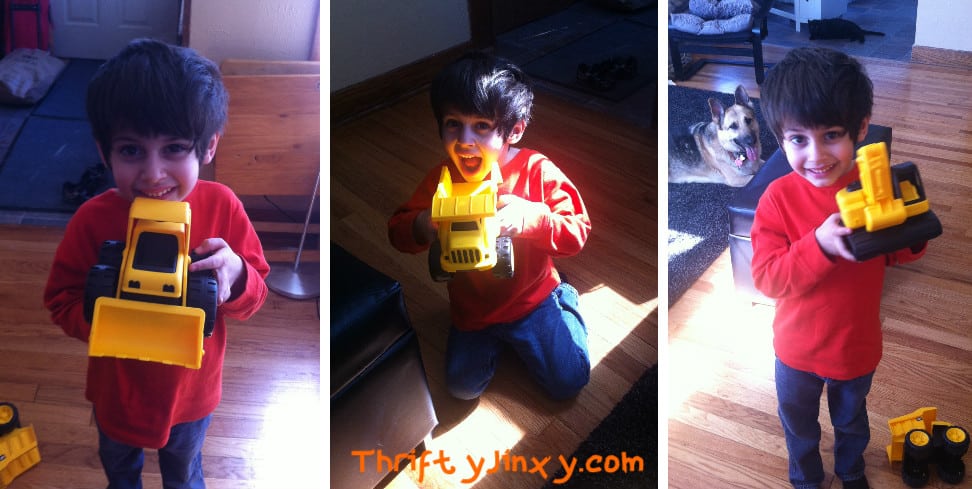 Reader Giveaway: One lucky Jinxy Kids reader will win a Toy State's Cat® Tough Tracks set with Dump Truck, Excavator and Wheel Loader. To enter, just complete the entry form below by 11:59pm ET on 9/12/13. Good luck!