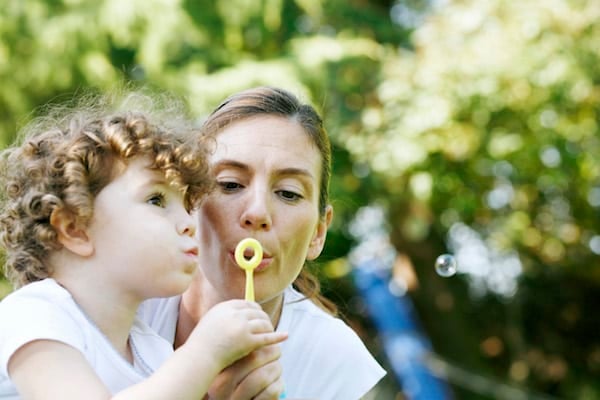 My girls really like to watch new shows and so when I heard that Teletubbies was coming back we were beyond excited. Teletubbies is celebrating "20 Years of Big Hugs" and there was nothing more perfect than to introduce my kids to something that I used to watch with my sister when we were younger.
We received three different Teletubbies DVDs to enjoy and to say that they have been playing on repeat around here is an understatement. These DVDs have such a positive message in them and my girls loved that they sing, dance and play on screen.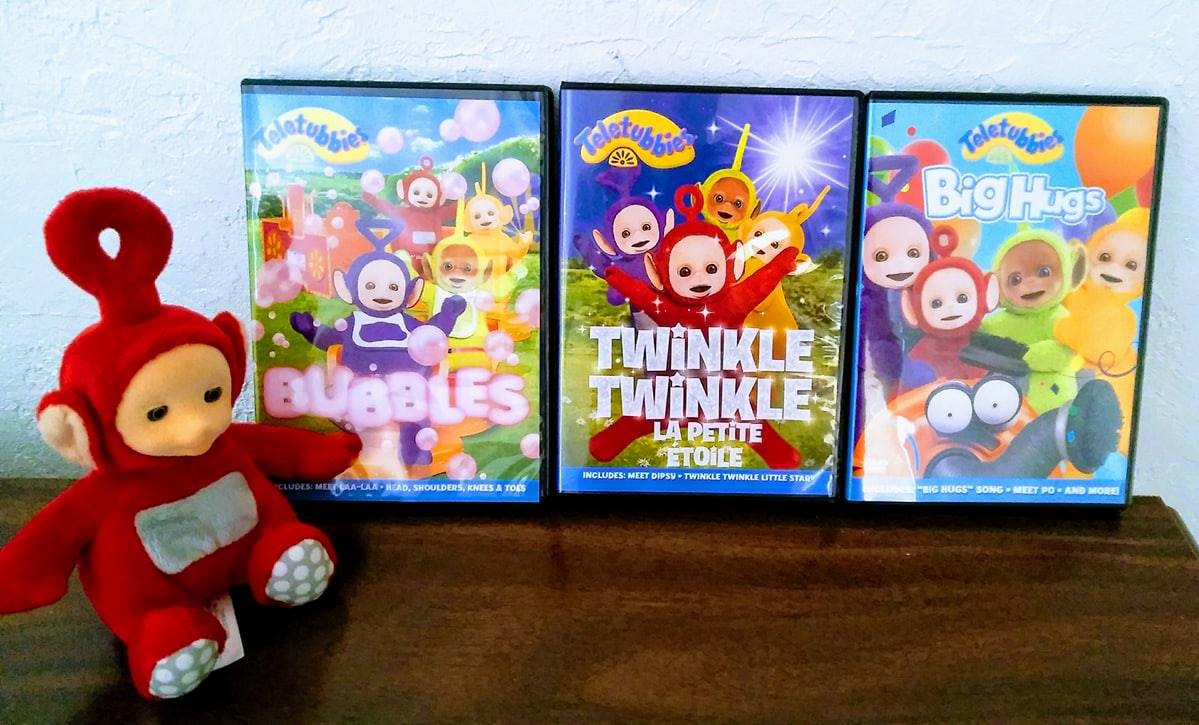 The TELETUBBIES: BUBBLES DVD will be out on June 20th and is jam packed with fun and entertainment. There are six all-new episodes feature Tinky Winky, Dipsy, Laa-Laa and Po. There are engaging segments in this DVD that allow the children to sing along to songs that are widely recognized such as, Heads, Shoulders, Knees and Toes.
The other two DVDs are TWINKLE TWINKLE and BIG HUGS. My four-year-old especially enjoyed the Twinkle Twinkle DVD and has asked for it by name ever since it arrived.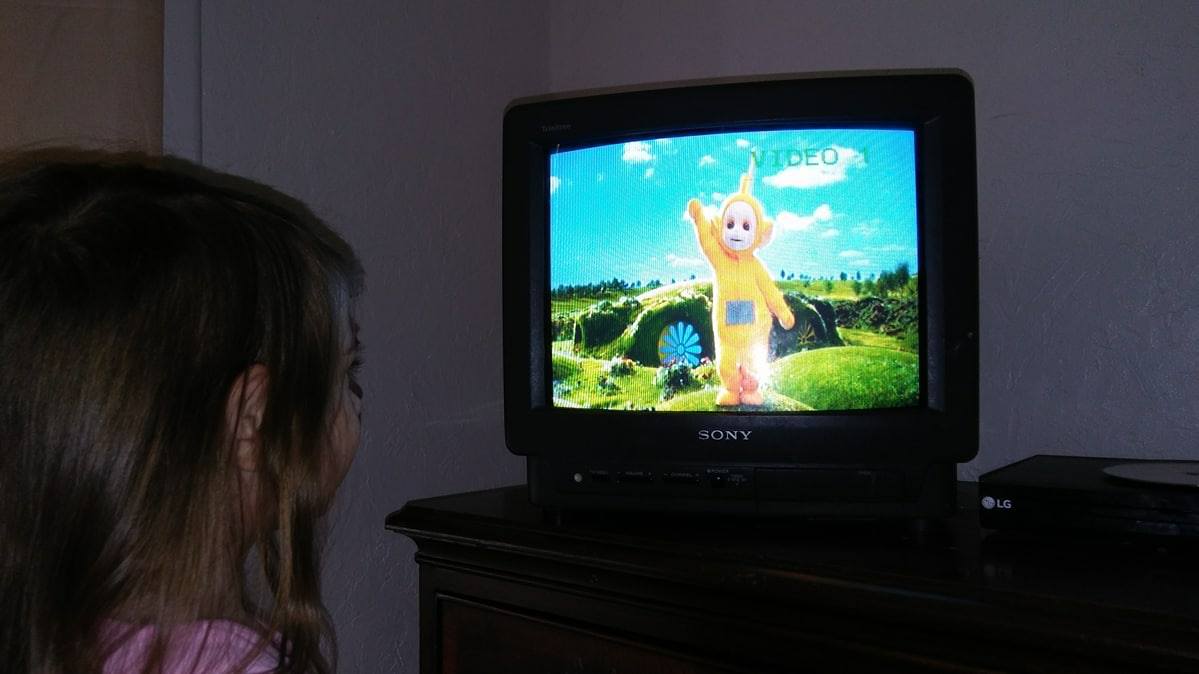 There are so many benefits to watching the Teletubbies for my two little ones. They are learning developmental skills as well as having a good time doing it. I love that my girls are learning cognitive skills and well as emotional ones while watching the Teletubbies DVDs. If they weren't big on giving hugs before they definitely are now after watching all of their favorite characters giving them to each other. You can find out more about the developmental benefits of Teletubbies here.
Learn more about the Teletubbies on their website, Facebook,Twitter and Instagram.

We also love bubbles around here and so we were excited when we were given an amazing recipe for the bubbles that set a WORLD RECORD. We were also sent a HUGE bubble wand, but the weather did not cooperate for us to be able to use that outdoors quite yet. So we made the solution and put it in our own tubes! It took a long time to be able to pop these bubbles, I can tell you that! Here is the recipe if you want to make it yourself:
Long-Lasting Bubbles Recipe
Ingredients:
1.5 tablespoons guar gum powder
2-4 tablespoons rubbing alcohol (to make a guar slurry, before adding it to water)
3 gallons of HOT tap water
2 tablespoons of baking powder
20 oz. Dawn Power Clean Platinum dish soap
What you will need to do:
In a bucket, put the 3 gallons of the hottest tap water that you can and than add the baking powder.
Mix this up well so that there are no lumps left. Set aside.
Measure the guar gum powder into a small bowl and add enough of the rubbing alcohol to make it smooth. Make sure it will pour easily. This will take a minute using a fork.
Stir the water in the bucket and when it is moving quickly with a vortex in the center, pour in the guam slurry.
Than you want to gently mix in your dish soap. Be careful not to have it foam.
That's it! You are all set to have some rockin' bubble fun.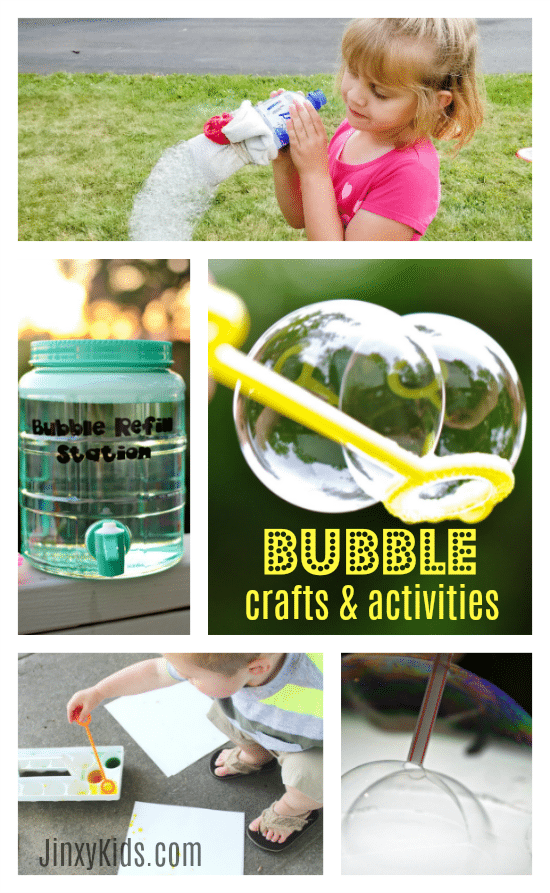 More Bubble Crafts and Activities
If you're looking for even MORE bubble fun, check out these fun bubble crafts and activities:
How to Make a Sock Bubble Blower
Bubbles & Food Coloring Painting
About the Author
Latest Posts