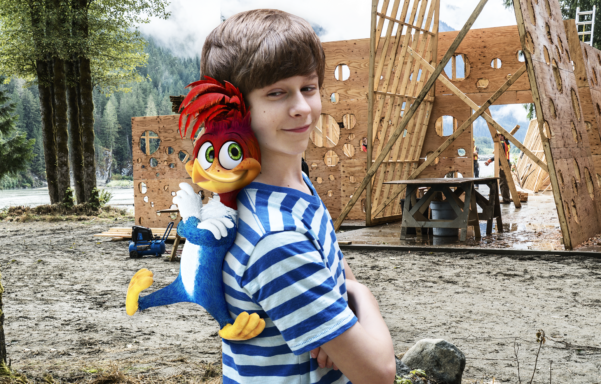 The first thing you think of when you hear the name "Woody Woodpecker" is his distinctive laugh, right? I definitely do! I'm sure we're not the only ones, as Woody Woodpecker has been entertaining kids for more than 75 years! Now you can own the live action debut of Woody Woodpecker when it arrives on DVD, Digital, and On Demand on February 6, 2018.
Chaos ensues in the all-new family comedy, Woody Woodpecker, from Universal 1440 Entertainment, a production entity of Universal Pictures Home Entertainment. The film blends live action and CGI animation to tell the crazy and humorous story of an all-out turf war between the mischievous prankster and a big city lawyer who wants to build his dream home in Woody's backyard. Directed by Alex Zamm, Woody Woodpecker stars Timothy Omundson, Thaila Ayala, Graham Verchere, Jordana Largy, and Eric Bauza as the voice of Woody.
Here's a peek at the official trailer:
Woody Woodpecker is back with his signature laugh, wacky antics and wisecracks in his first ever live-action/animated film. Woody must protect his forest home from Lance Walters (Omundson), who starts building his dream mansion in the forest with his son, Tommy (Verchere), and fiancée, Vanessa (Ayala). To make matters worse, Woody must avoid the clutches of two grizzly poachers. With a series of crazy hijinks to sabotage their plans, Woody proves he'll stop at nothing to defend his turf. Get ready for laughs in this hilarious comedy about everyone's favorite woodpecker!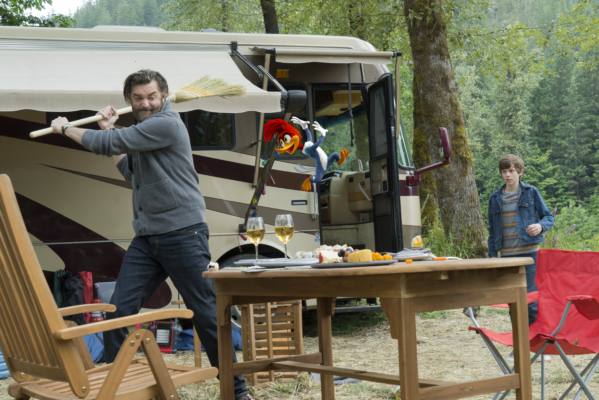 Besides the full-length movie, the DVD + Digital release also includes some fun bonus features:
Guess Who? The Evolution of Woody – Woody Woodpecker is one of the world's most iconic animated characters. In this featurette, we explore how Woody's look and personality have changed since his introduction in 1940.
The Making of Woody Woodpecker – Filmmakers and cast discuss why this version of the Woody character is so appealing and how his brand of physical humor translates across audiences.
Working with Woody – Filmmakers, cast and crew reveal the specific challenges of filming a movie whose main character is CGI.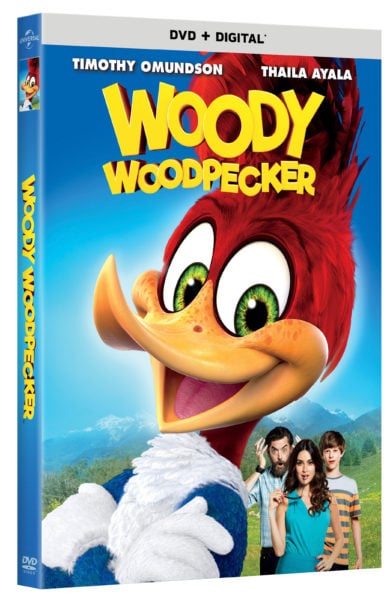 And we can't forget about the awesome music from the movie! It's all included on the Woody Woodpecker soundtrack available February 2nd! The tracks include:
The Woody Woodpecker Song – Alex Geringas
Surfin' Bird – Randy Crenshaw & The Kids
Everybody Thinks I'm Crazy – Eric Bauza feat. Tha Vill
What I Like About You – The Kids
Troublemaker – Blaze n Vill
What a Day – KNOTS
Create a Country Estate – Chris Hajian
Pristine and Untouched – Chris Hajian
Sucker for Peanut Butter – Chris Hajian
Dinner for Four – Chris Hajian
A Highly Territorial Bird – Chris Hajian
Need a Guitarist – Chris Hajian
Poachers Lodge – Chris Hajian
Peanut Butter – Chris Hajian
A Regular Pablo Peck-Caso – Chris Hajian
Happen – Chris Hajian
A Misunderstood Gesture – Chris Hajian
Want the Woodpecker Back – Chris Hajian
Your Turn to Live in a Cage – Chris Hajian
Woody's New Home – Chris Hajian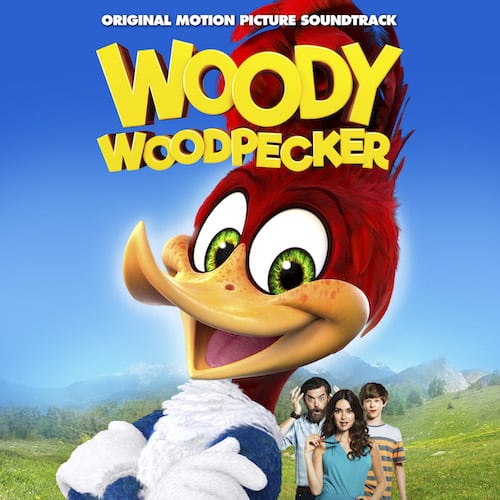 Reader Giveaway: One lucky Jinxy Kids reader will win a copy of Woody Woodpecker on DVD + Digital and a copy of the Woody Woodpecker soundtrack! To enter, just complete the entry form below 11:59 pm ET on 2/12/18. Good luck!
Woody Woodpecker DVD + Digital Giveaway

About the Author
Latest Posts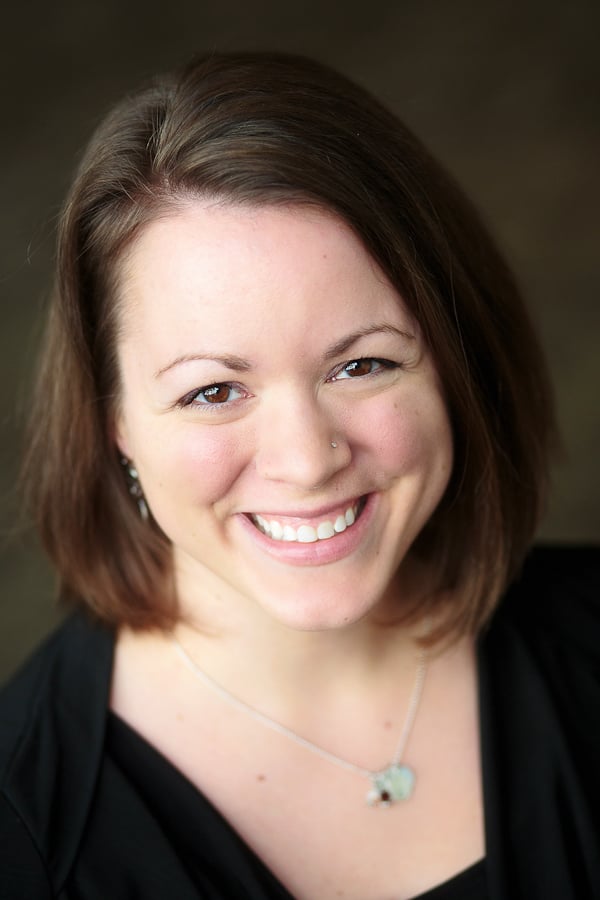 Laura is a former high school English teacher turned avid deal shopper following the birth of her first child. Now she's a work-from-home mom of six which keeps her plenty busy! On the off chance she gets some free time you'll find her with her nose in a book, spending time with family and friends, or enjoying a hot cup of coffee.