See why we love the Melissa and Doug Stacking Rings Toy!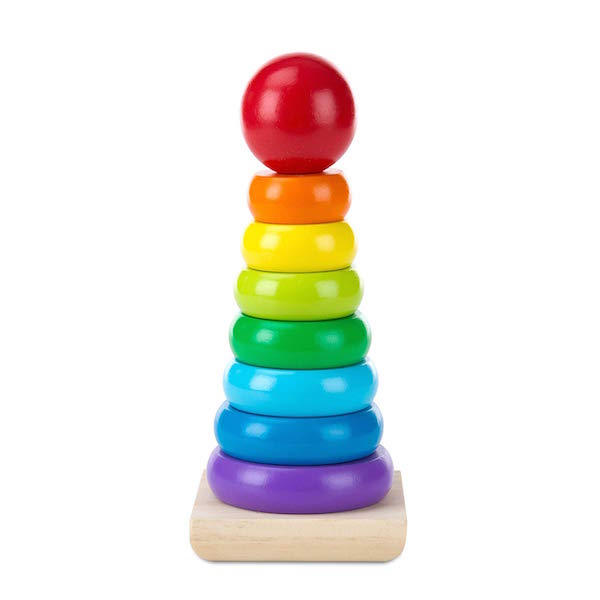 Melissa and Doug makes award-winning classic wooden toys for children. These toys, designed for children in their early developmental stages, balance educational value with play value.
I had the opportunity to check out one of their best-selling products — the Melissa and Doug Stacking Rings!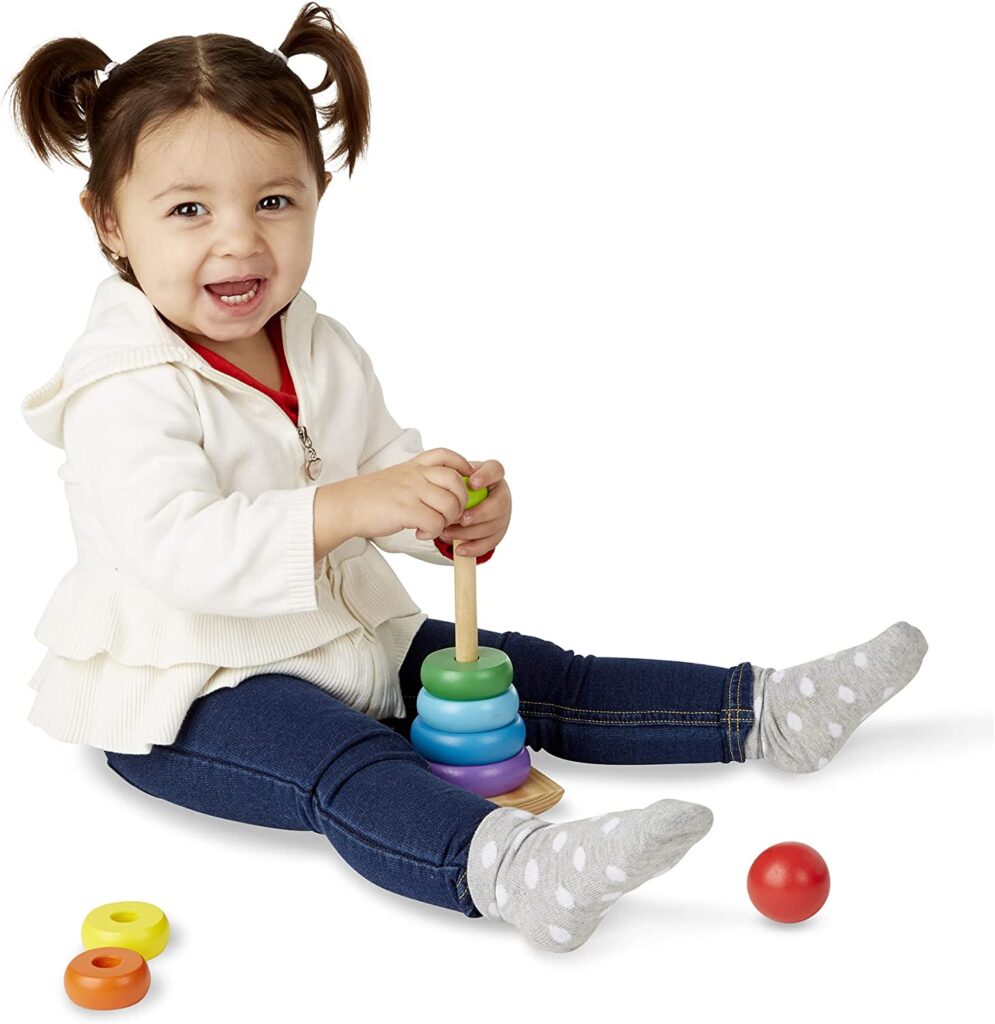 Melissa and Doug Stacking Rings is a set of 6 rings of different colors, each in a different size. Through play, children can learn colors, sequencing and weight.
They also develop coordination from threading the rings onto the center pole.
The toy is of quality construction made from durable and child-safe materials, with smooth edges and bright color. Even though construction is sturdy, the rings are lightweight and easily maneuverable by little hands.
Wonderworld is also an eco-friendly company. They support efforts to save the environment with their Tree Plus Project. For every one tree Wonderworld uses in their production, two trees are planted. Since the program started, they have planted approximately 60,000 trees in the area of Ratchaburi, Thailand.