Starting this week, August 14th there will be a fun new series available on Amazon Prime called"Wishenpoof". My favorite part of being an Amazon Prime Member is finding all of the great Amazon Original Series, especially the ones for kids. Wishenpoof is an Amazon Original Series with some great messages in each episode. It's hard to raise kids, but finding ways to make learning fun seems to make it a little less difficult. Wishpoof is created by Angela Santomero (of "Blue's Clues" and "Super Why!" fame). I know both of those series were quite popular with our girls, and my nephew as well.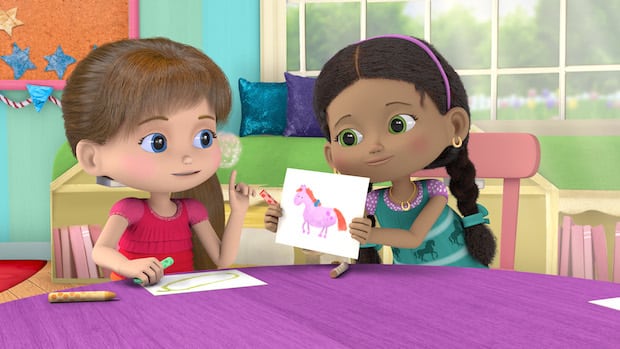 The thing I liked the most about Wishproof was the positive messages that really come through in each episode. For example, the first one I watched "Bianca's Tough Kid Challenge". Bianca kept falling while trying to get through the Tough Kid Challenge, an obstacle course at school. It reminded me of when our girls were trying to learn how to ride a bike. They kept tipping over, time and time again. One of our girls in particular got quite frustrated by the process. We just kept telling her "when you fall, get back up and try again". We did get a little creative by taking her to a park with a small hill and some grass. That way, when she fell it would be a softer landing. The hill also helped her coast and get going a little easier. She worked hard, and kept trying. Before we knew it, she was going around the bike path just like her sister. In Wishenpoof, Bianca was so proud when she kept trying and got through the tough kid challenge course.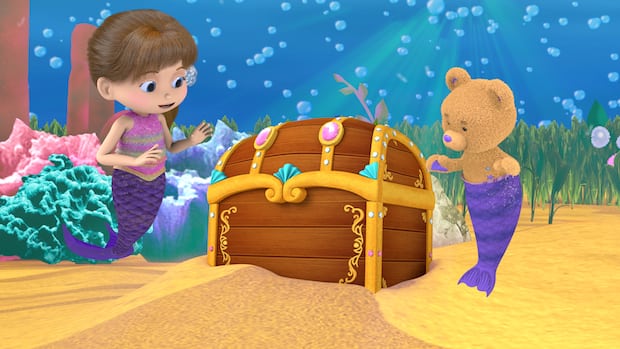 Another episode of Wishenpoof I watched was called "Adventure to Fairy Grandma's House". Even though the family in the Amazon Original Service has some magic capabilities, the magic doesn't always work the way they want, so they usually end up just being regular people after a few failed attempts. In this episode for example, Bianca tries to get across some water on the stones. She makes a wish with her wand to get "over" the water. Instead of "over" she gets an "Ogre". The "Ogre" is cute and not at all scary. One of the main lessons in this episode was "With magic or without, the more you know the more adventurous you will be". I always tell our kids that we will do fun things but they might not be the same things everyone else does. Even when we travel, we usually find some interesting off-the-beaten-path things to do and see. Those odd and quirky things are usually what we all remember the most.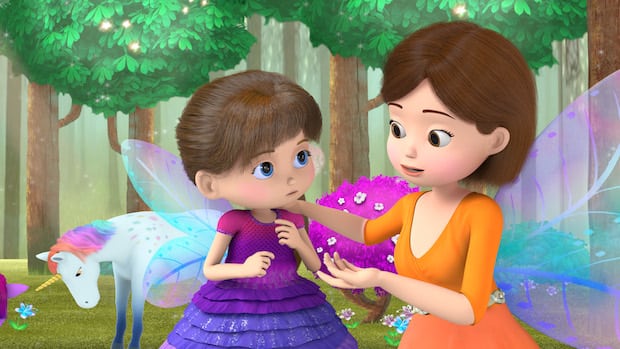 Finding shows for the preschool age group that parents don't mind watching is sometimes tough. I found myself wanting to sing the songs with the Wishenproof characters! The best part of Amazon Prime and Wishenproof being an original series is you don't have to wait for a specific time of day for the show to come on, it can be on whenever you need it to be. So mark your calendar for August 14th when Wishenpoof starts on Amazon Prime. I bet this Amazon Original Series will soon be a favorite with your preschooler!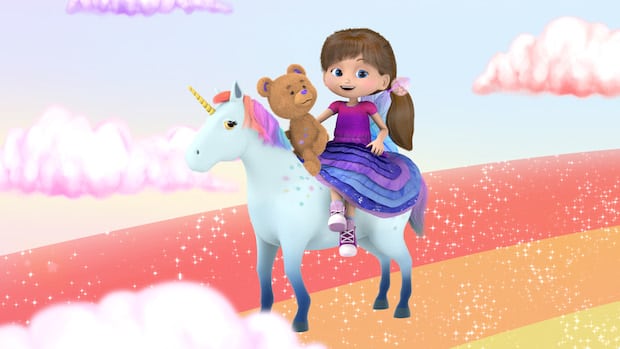 About the Author
Latest Posts