We are under one month away from being able to head to the theaters with all our animal-loving little ones to see The Wild Life arriving on the big screen on September 9! The Wild Life is filled with lots of new animal friends, some of which your kids may have never even heard of yet. (Some are new to me too!) Some of these are Pango the pangolin and Epi the echidna. I think we will all be learning something new!
From the over-exuberant parrot Mak to the snack-obsessed tapir Rosie, from the persnickety echidna Epi to the acrobatic pangolin Pango, from the ditzy goat Scrubby to the commonsensical kingfisher Kiki and the always-cool chameleon Carmello, things are larger-than-life on a tropical isle that is pure wild animal paradise. Then Robinson Crusoe, a marooned human, arrives in the midst of a furious storm, and their lives are forever changed by this bewildering new "creature." No matter their differences, castaway human and quirky animals embark on an hilarious new adventure, building the island's first tree-house and surviving together. But when two conniving members of the animal kingdom — the savage cats Mal & May – pounce into a battle for control of the island, Crusoe and his animal posse must uncover the true power of friendship against all odds (even savage cats). Summit Entertainment presents, Studiocanal and nWave Pictures present, in association with Anton Capital Entertainment S.C.A. and Illuminata Pictures.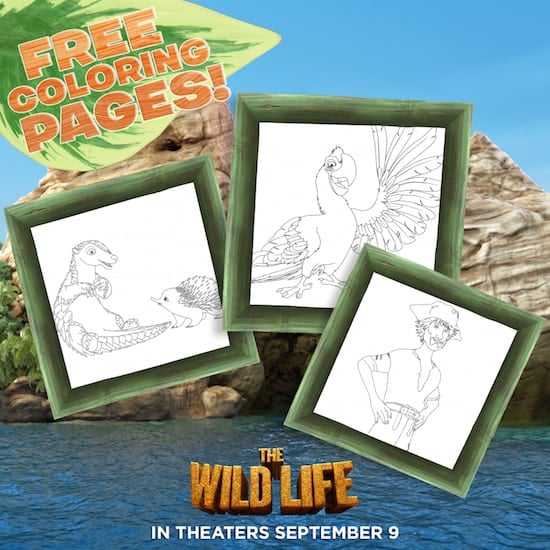 While we're waiting for The Wild Life to arrive theaters next month, we can have some fun with these FREE printable The Wild Life activity and coloring sheets!
Enter our reader giveaway HERE!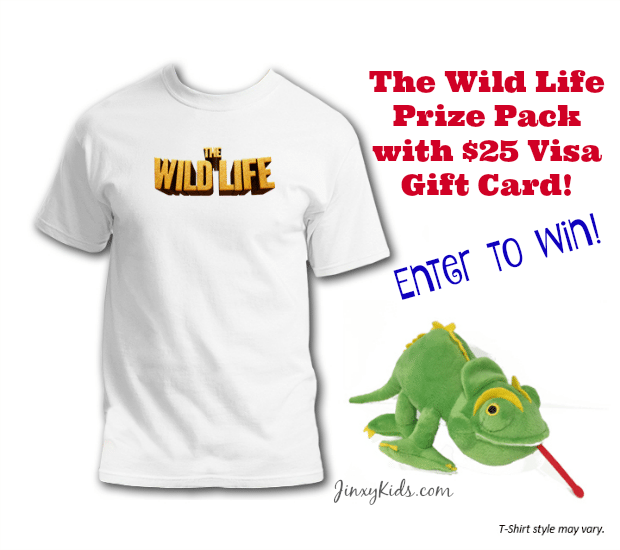 About the Author
Latest Posts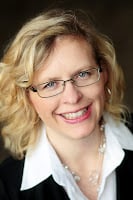 I'm a busy blogger and happy auntie of Little R, who I spend time with several days per week – which ends up being the FAVORITE part of my week! We love to cook together, do crafts, play outside and turn boring errands into fun adventures.