If you know a child as obsessed with Minecraft as Little R is, you probably know that they would be happy to spend 24 hours a day in front of the screen immersed in their world. While that doesn't sound anywhere near ideal, you can take that love of Minecraft and put it to good use with fun Minecraft-based projects that use that love to explore math, science, art, architecture, history and culture.
To help you do that, let us introduce Unofficial Minecraft Lab for Kids: Family-Friendly Projects for Exploring and Teaching Math, Science, History, and Culture Through Creative Building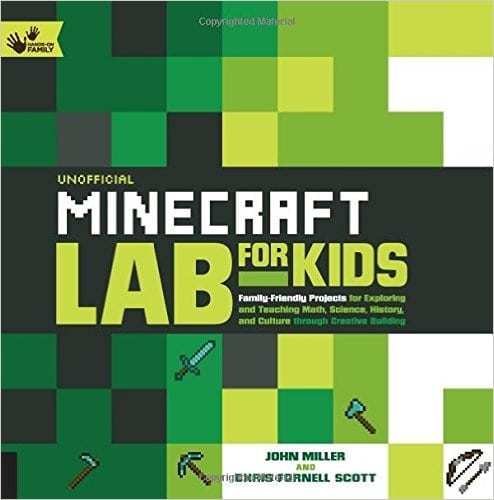 With the help of this book, you can take charge of your child's screen time and learn fun lessons in math, science, art, architecture, and game design!
Balancing your child's screen time can be difficult, especially when it comes to popular open-ended video games like Minecraft. The game offers players an exploration, imagination, and creation-focused environment, but its nonlinear game structure can mean spending a lot of time in the game.
Minecraft Lab for Kids includes a variety of creative exercises that explore the game's aspects and use them to teach fun, educational lessons. Begin the book by brushing up on some common Minecraft language and examining each of the four game modes: survival, creative, adventure, and spectator. Then, use this knowledge to venture off onto the six different quests that encourage child and adult participation. These "gamified" labs will allow your child to earn stickers and badges as rewards as they complete quests. You'll even learn how to screencast and narrate your own videos to share with family and friends! Unofficial Minecraft Lab for Kids provides a fun, educational gaming goals that you and your child can reach together!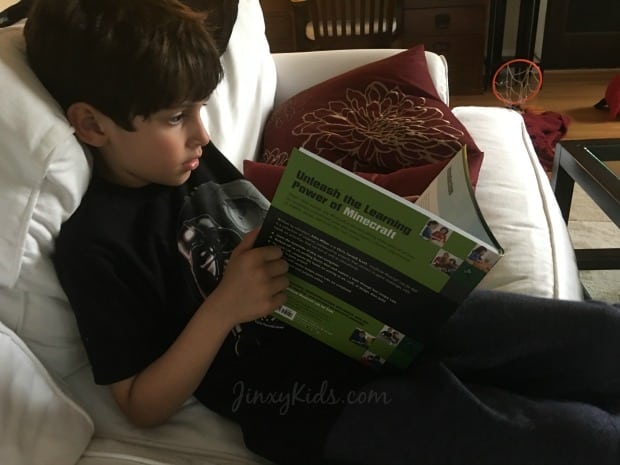 Reader Giveaway: One lucky Jinxy Kids reader will win a copy of the Unofficial Minecraft Lab for Kids. To enter, just complete the entry form below by 11:59 pm ET on 2/25/16. Good luck!
Unofficial Minecraft Lab for Kids Giveaway