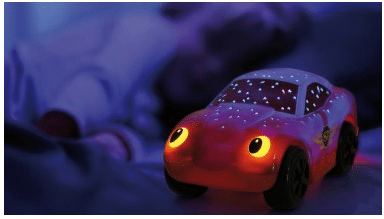 You might already be a fan of cloud b and their infant products.  (I recently gave their Sleep Sheep to my goddaughter for her new baby and it is the one thing that can consistently ensure she falls asleep happy.)  But cloud b has the slight older children covered too.  Nighttime can be tough for lots of kids.  When bed time rolls around, it can mean restless sleeping, darkness fears, etc.  Cloud b now has a new option to help nighttime sleeping while also be fun for daytime play.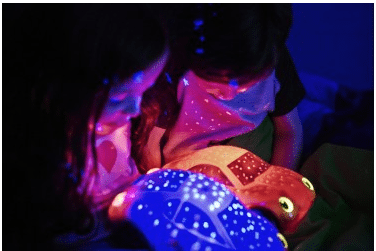 Twilight Carz™ – Red Lightning decorates your child's walls and ceiling with stars and lightning bolts created by projected light.  It even has illuminated headlights and tail lights.  The light automatically shuts off after 45 minutes to provide complete darkness for sound sleep, as recommended by pediatricians.  Then during the day it can come out to play with it's fully functioning wheels.
When Little R was younger he had the classic Twilight Turtle from cloud b to project stars from his shell onto the ceiling.  But now that he is a "big boy" getting ready to enter Kindergarten, he was ready to move on to something new.  The Twilight Carz™ is the perfect thing to still give that comforting light, but being "cool" enough to keep on a big boy bedside.  This is him showing how well he will sleep using the Twilight Carz!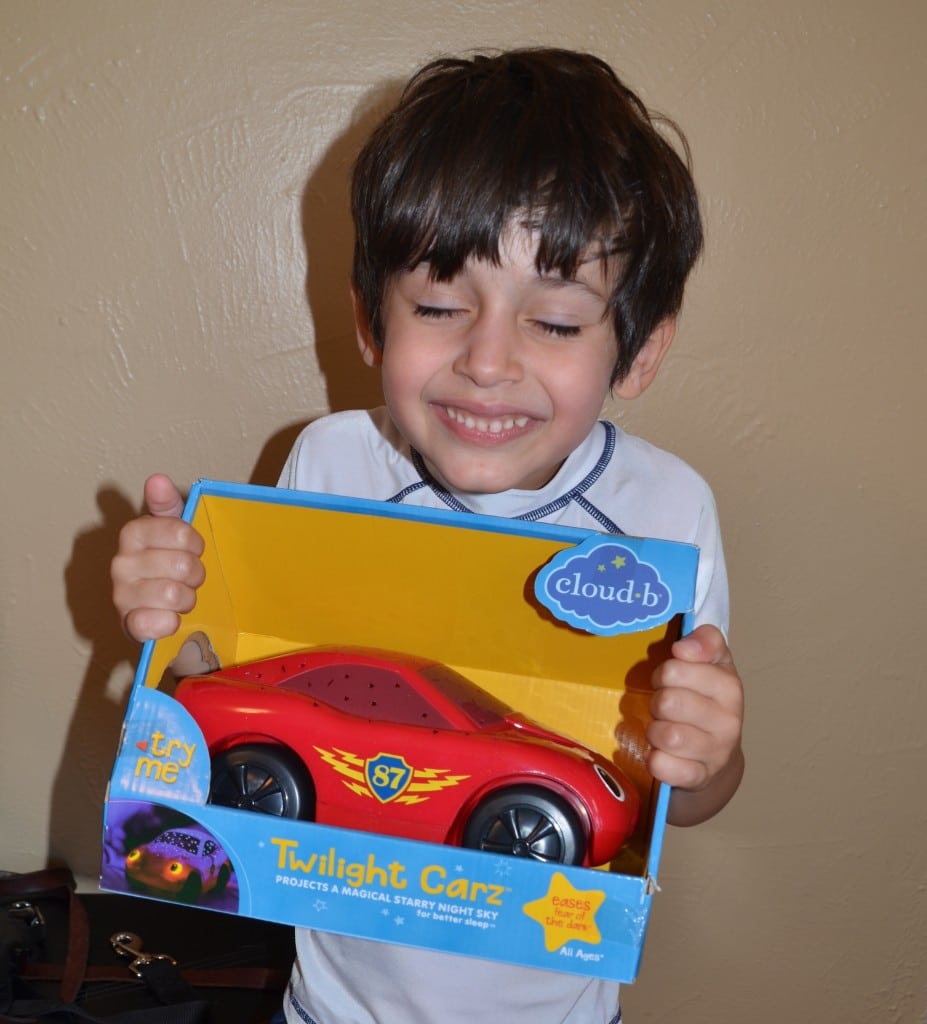 Reader Giveaway: 
One lucky Jinxy Kids reader will win the
Twilight Carz™ – Red Lightning
.  To enter, just complete the entry form below by 11:59pm ET on 9/2/13.  Good luck!