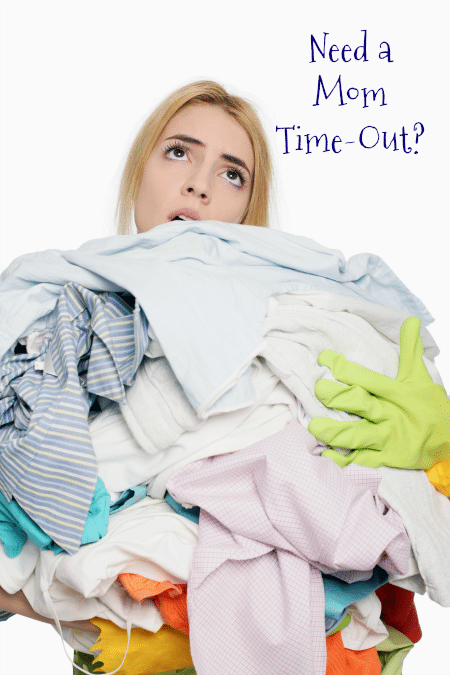 Imagine, if you will, those mornings that you got to sleep in, the long showers that were beyond relaxing, watching your favorite TV show cuddled up on your couch.  You literally had no worries in the world. Those were the days, am I right?
Now fast forward- your toddler is throwing all their toys all over the house, that you JUST cleaned, some one is hungry, another needs homework done, so on and so forth.  I mean, as a Mom, do you even brush your hair anymore?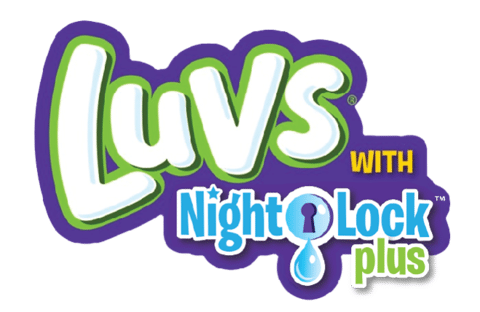 For Moms with little ones still in diapers situations can be a lot more hectic.  Finding the perfect diaper for your child can be a real struggle. Luvs recently introduced the new and improved Luvs Ultra Leakguard Diapers with NightLock Plus™. Softer and more absorbent than before*, with large stretch tabs for easy fastening, ultra-leakage protection and a money-back guarantee, Luvs provide features babies and parents need for less cost than premium brands.  This is HUGE news!
Parenthood is a roller coaster ride, but experienced parents take it all in stride. They value the things that help them get through the day and that make their lives a little bit easier – from a best mom friend who always has their back to great products that get the job done and don't break the bank (like Luvs).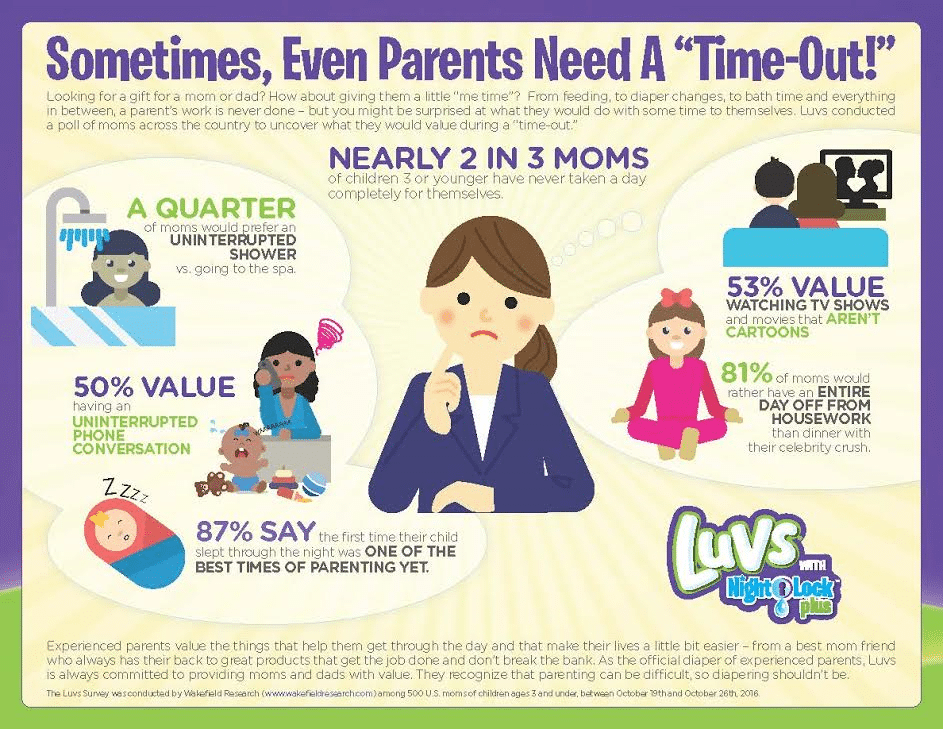 As the official diaper of experienced parents, Luvs is always committed to providing moms and dads with value. They recognize that parenting can be difficult, so diapering shouldn't be. Luvs conducted a formal poll of moms across the country to take a look at parenting like it really is and uncover what they truly value most. The survey found that:
Nearly 2 in 3 moms have never taken a day completely for themselves.
81% of moms would prefer an entire day off from housework than dinner with their celebrity crush.
87% of moms agree that the first time their child slept through the night was one of their best parenting times yet.
Even a short spurt of "me" time goes a long way! A quarter of moms surveyed stated that they felt an uninterrupted shower was more relaxing than a day at the spa.
Other major moments moms value more now than before they became parents include sleeping past sunrise, watching television and movies that aren't cartoons, and having an interrupted phone conversation.
Printable Coupon: Luvs is offering a great money-saving opportunity with a $1 print-at-home coupon. Print it and save on your next package of diapers!