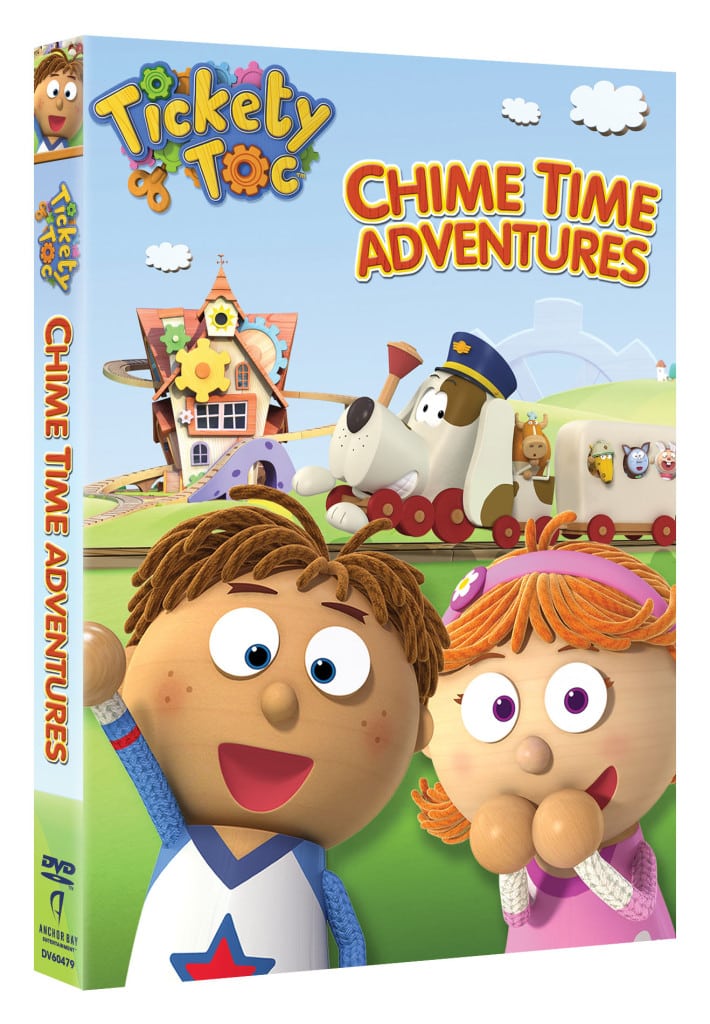 Is your little one a fan of Tickety Toc, the Nick Jr. TV series for preschoolers? Good news – it will be available on DVD for the very first time on September 10, 2013. "Chime Time Adventures," the debut Tickety Toc title from Anchor Bay Entertainment, is filled with non-stop laughs and learning adventures! About the DVD:
The debut Tickety Toc DVD, "Chime Time Adventures" (SRP $14.98), follows comedic heroes, twins Tommy and Tallulah, as they race to chime the time…but, as every hour passes and the clock springs to life, things don't always run so smoothly! The first-ever six episode collection brings viewers along as the twins and their adorable friends – Pufferty, McCoggins, Tooteroo, Madame Au Lait, Battersby, Chikidee and Hopparoo – embark on wild storybook shenanigans and hilarious hijinks throughout Tickety Town!
You can save $2 off the purchase of the new "Chime Time Adventures" DVD by stopping by your local Cold Stone Creamery and grabbing a coupon from one of the tear pads on a counter card in their store. OR you can find a $2 coupon on 14 ounce boxes of Minute Rice white or brown rice. The box even has a kid-friendly recipe on the back. You can also score a $3 rebate on your "Chime Time Adventures" DVD purchase when you also purchase Uncle Matt's Organic 59 ounce or 12 ounce juice bottles.
For some Tickety Toc fun right now, you can print this fun Tickety Toc Design Your Own Clockhouse Activity Sheet.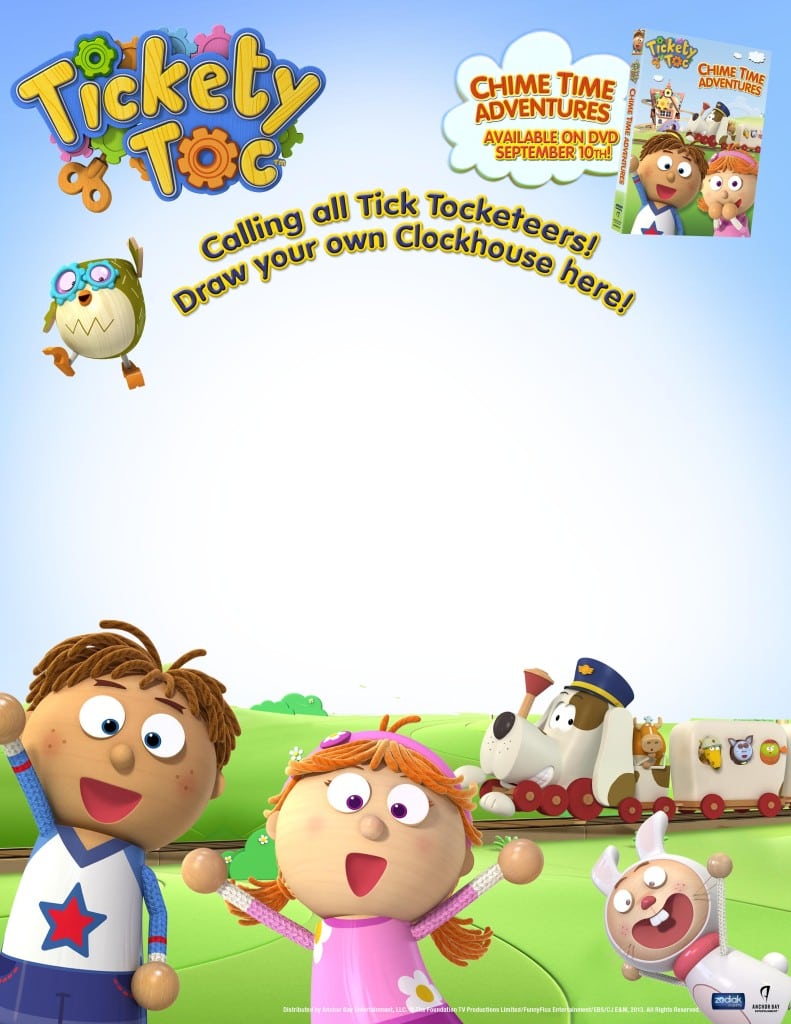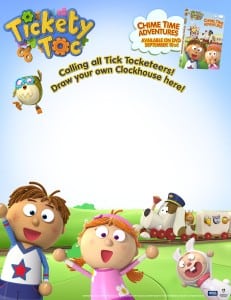 Reader Giveaway: One lucky Jinxy Kids reader will win the Tickety Toc "Chime Time Adventures" DVD, along with coupons for free Minute Rice and Uncle Matt's Organics. To enter, just complete the entry form below by 11:59pm ET on 9/25/13. Good luck!