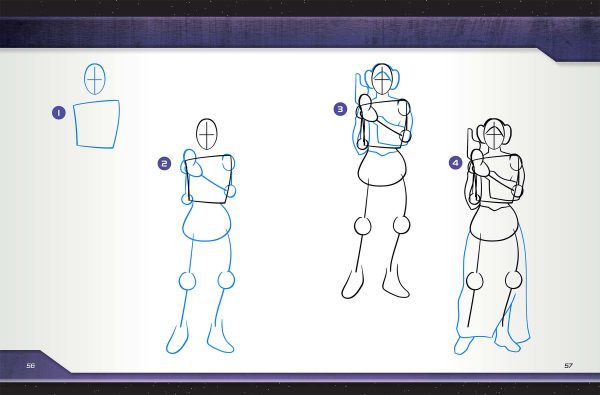 My kids LOVE activity books, and I like that they're a screen-free diversion during the summer months! I've been known to pick up a logic puzzle or word search book in my spare time, too. #nerdalert
I wanted to let you know about three new summer activity titles for the whole family from Thunder Bay Press. While the kids travel to a galaxy far, far away with Star Wars Art Studio, Mom and Dad can join the fun with Zombie Cross-stitch and Spiroglyphics: Cities!
Here's a little more about each title: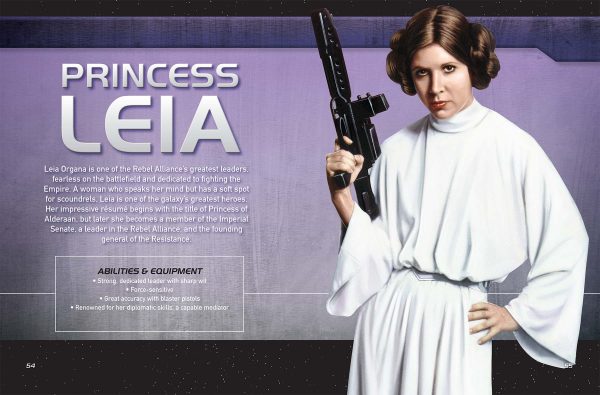 Star Wars Art Studio
Let the Force and this kit guide you to great artwork! Learn to draw and paint your favorite Star Wars characters! Easy-to-follow instructions and details will help you create your favorite characters just like the professionals. Included in the kit are 3 watercolor paints, 2 paintbrushes, a palette, a drawing pencil, 7 colored pencils, a fine-line marker, a kneaded eraser, a sharpener, and a 96-page project book to bring these characters to life! Greeting cards, party decorations, and lunchbox surprises are more fun when you make them yourself, and this Star Wars Art Studio kit will help you get started!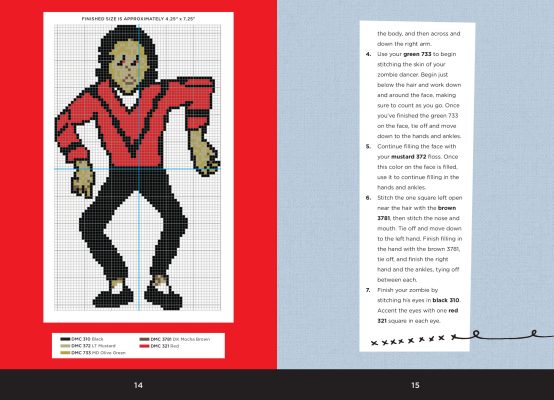 Zombie Cross-stitch
Everything you need to stitch your brains out! Every undead heart will be warmed by these gruesome and hilarious cross-stitch projects. Zombie Cross-stitch includes a 64-page book with an overview of basic techniques and instructions for creating a dozen cross-stitch patterns, plus all the materials needed to complete two projects. From baby bibs and pillow covers to office signs and door hangers, this light-hearted kit will inspire crafters to bring their favorite zombies into the land of the living.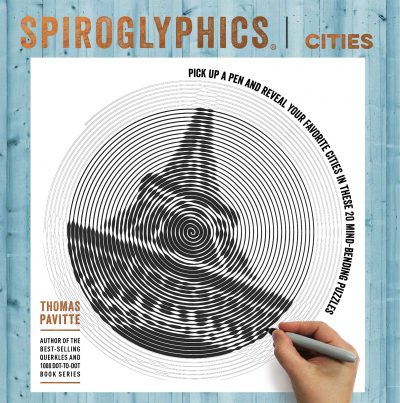 Spiroglyphics: Cities
You'll be amazed as the spiraling lines transform into images of famous cityscapes. Spiroglyphics: Cities features a new type of mind-bending graphic puzzle from Thomas Pavitte, best-selling author of the 1000 Dot-to-Dot and Querkles series. At first, all you see are simple spirals. But when you look a little closer and start to color between the lines, you'll see a city scene begin to take shape—and when you're finished, you'll have a masterpiece worthy of being framed on your wall. This globe-trotting collection of 20 puzzles includes grand destinations such as New York, London, Paris, Athens, Singapore, and more. Grab your passport, pick up a felt-tip pen, and transform a set of simple lines into an amazing work of art!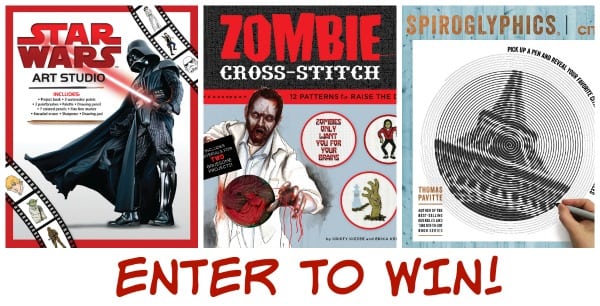 Reader Giveaway: One lucky Jinxy Kids reader will win all three books mentioned above! To enter, just complete the entry form below by 11:59 pm ET on 8/27/18. Good luck!