Get ready for fun and adventure when you join Kion, the second-born cub of Simba and Nala, from Disney's epic adventure The Lion King, and his Lion Guard team as they explore and protect the Pride Lands! In The Lion Guard: Return Of The Roar, Kion brings together a group of unlikely heroes: Bunga the honey badger, Fuli the cheetah, Beshte the hippo and Ono the egret. You and your kids can join in the fun as this heroic band uses their unique abilities to defend the Pride Lands from predators and maintain the Circle of Life. As King Mufasa said," Everything you see exists together in a delicate balance. As king, you need to understand that balance and respect all the creatures, from the crawling ant to the leaping antelope."
This new movie is packed with laughs, music, beloved characters and heart, The Lion Guard: Return Of The Roar is a must-own for the entire family and is now available on Disney DVD!
For some extra fun, check out this Beau Black Music Video "Here Comes the Lion Guard":
About the Author
Latest Posts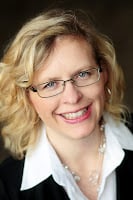 I'm a busy blogger and happy auntie of Little R, who I spend time with several days per week – which ends up being the FAVORITE part of my week! We love to cook together, do crafts, play outside and turn boring errands into fun adventures.