With the hustle and bustle of the holidays, things can get disorganized quickly and sometimes even lost! See how to make things easier with personalized name labels.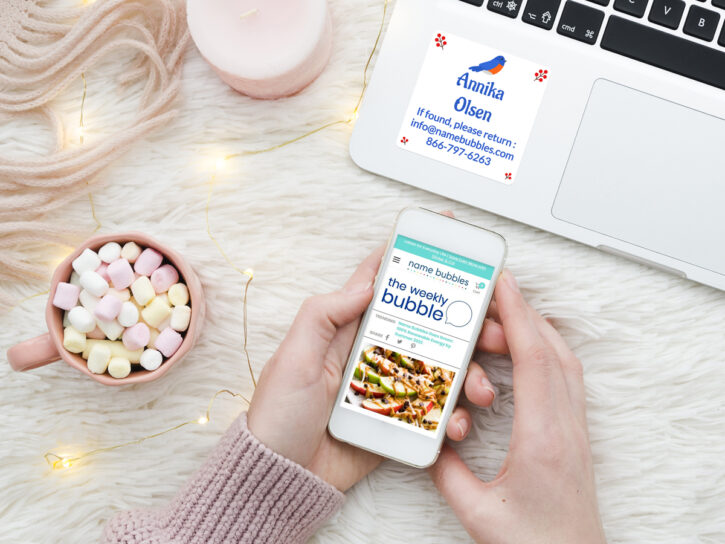 The holidays are a wonderful time of year…but they're also a crazy time of year, am I right? On top of the everyday family chaos, we're also adding on extra activities and things.
All the gifts, stocking stuffers, outdoor gear, holiday treats – whew! It all piles up quickly!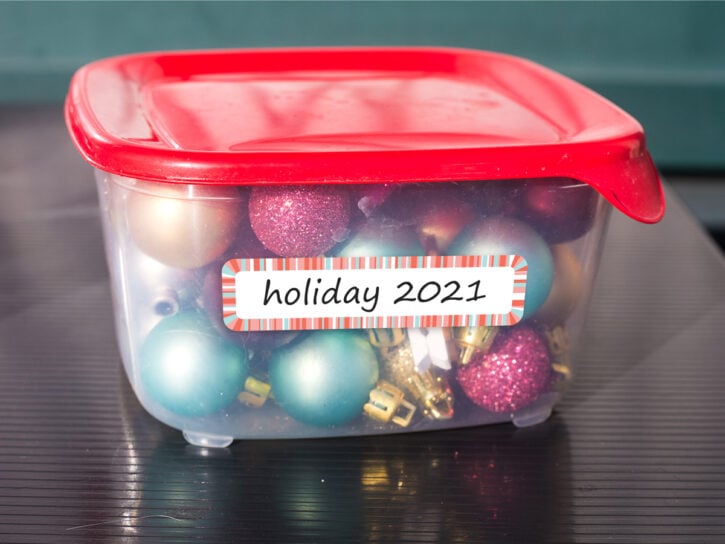 We've written about Name Bubbles before as being a fantastic option for personalized labels for kids (check out our Name Bubbles Review), but now is the PERFECT time of year to implement Name Bubbles labels!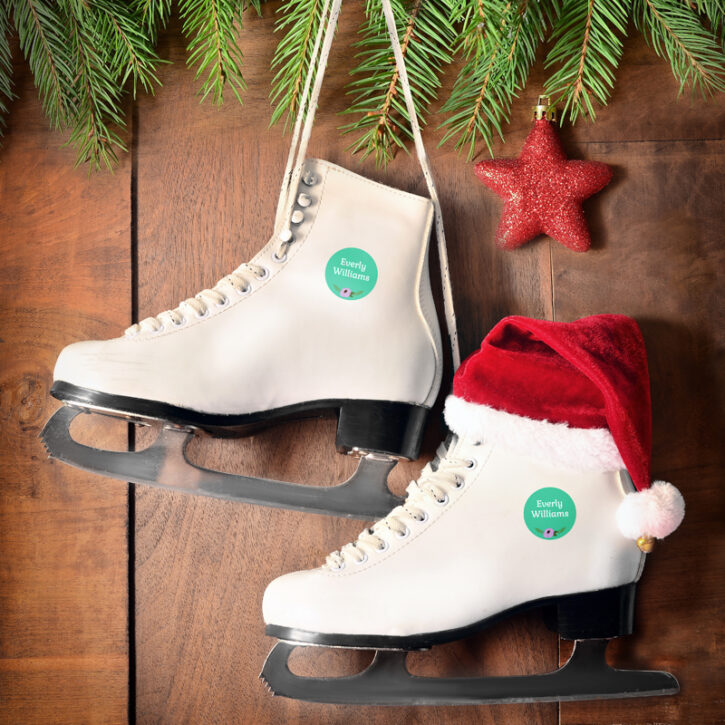 Name Bubbles labels are designed to be extra durable to handle all of your seasonal and holiday activities. Here are just a few ways you could use Name Bubbles labels to help organize your holidays:
Their Holiday Label Packs are perfect for stocking stuffers! These one-color label packs are priced under $15 and can be used to label alllll the things…especially all the winter gear that kids need to have in colder climates.
Help parents with the return to daycare after the holiday rush with Name Bubbles' Daycare Label Packs as well as their helpful Baby Bottle Write-On Labels. Plan ahead and make the transition back to "normal life" just a little easier this year!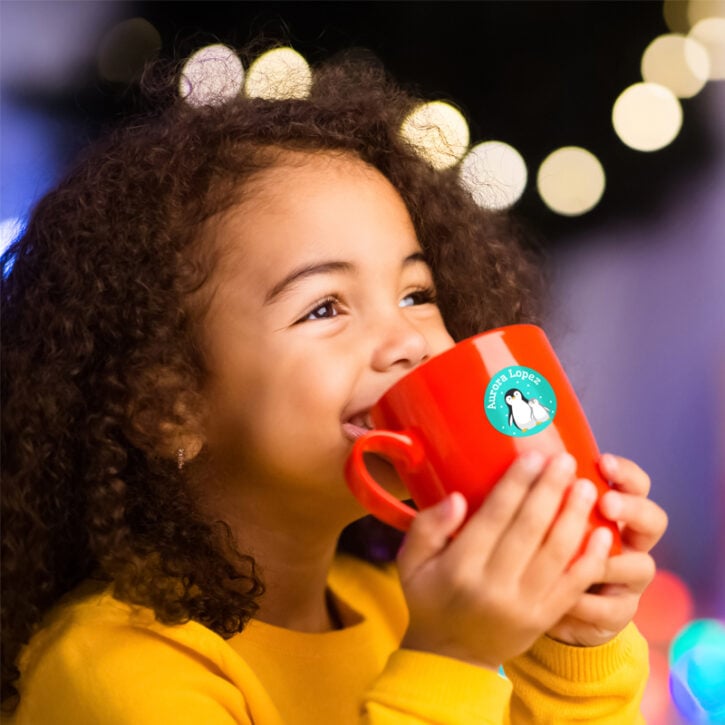 I don't know about your kids, but my kids love to see their name in print! My kids have somewhat unique names, so it's fun to give them gifts that have their name on them.
Plus, these labels allow kids to identify something as theirs. (Extra bonus: They're less likely to lose their coats, snow pants, etc. for good if these items are labeled!)
The Holiday Label Packs are available in 30+ different colors, and you can choose from fun fonts to personalize them for your kiddos.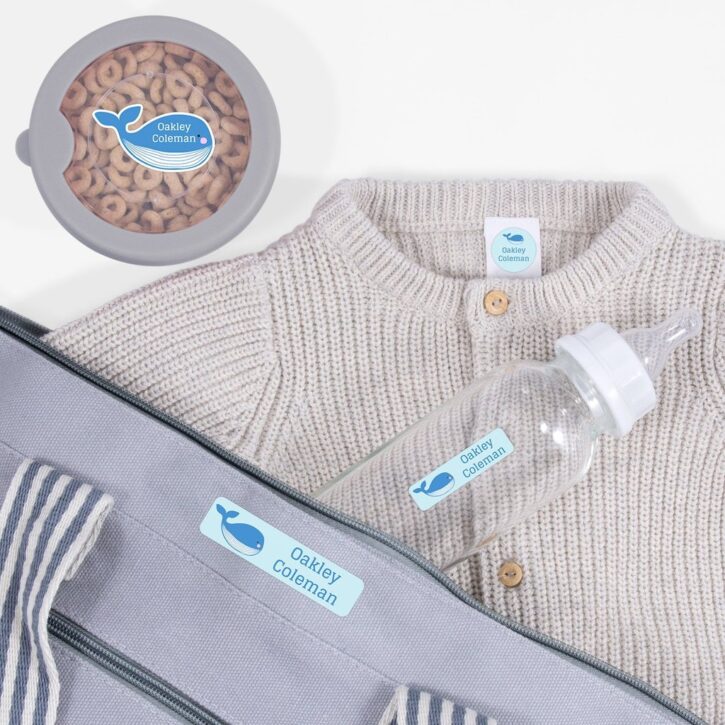 The Daycare Label Pack was a lifesaver to me as my daughter returned to daycare last year. Even though she only went one day a week, I still needed to bring a LOT of extra items along with her like a change of clothes, shoes, and winter gear.
Other parents may have additional things to drop off like bottles, toys, bibs, and medicines. These dishwasher and laundry safe labels are made to stick through it all!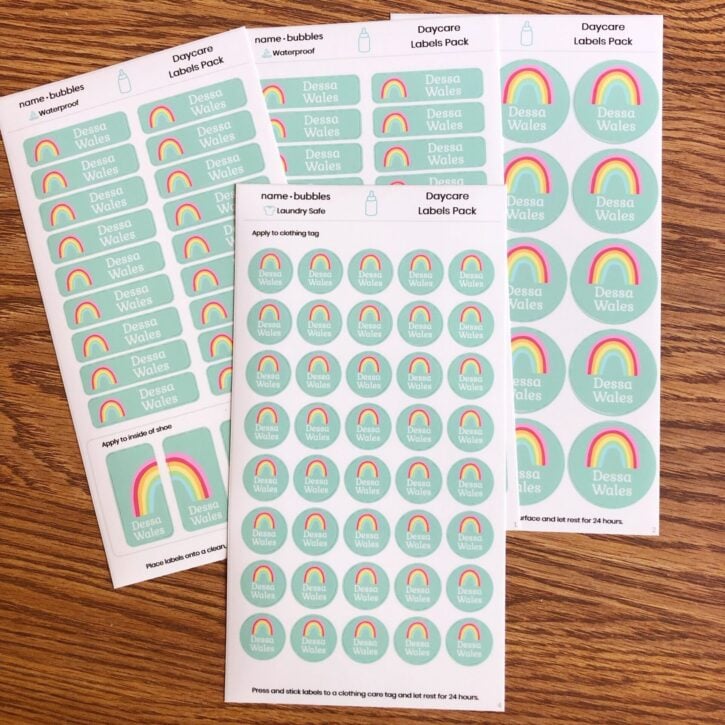 There are a LOT of labels in the Daycare Labels Pack, so you definitely won't run out anytime soon.
If you don't need them all for daycare, save them for school, sleepovers, summer camp, or anytime you need to keep track of your children's belongings.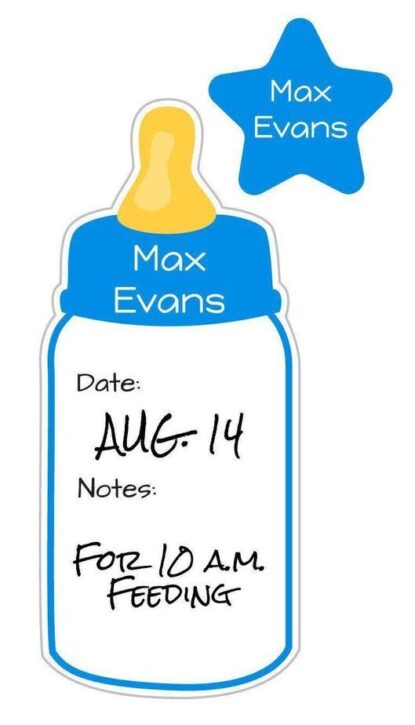 Another lifesaver for new parents is the Name Bubbles Baby Bottle Write-On Labels. It addresses one of the issues you may not think about as a new parent: how to make sure there's no confusion over feeding at daycare!
These labels are dateable, writable, notable, erasable, and reusable.
Write any information you need directly on the label with the included hydro pencil. Then just stick them right on the bottle and include any directions your child's babysitter or daycare teacher may need. One less hassle to worry about!
Each pack includes (10) write-on labels and (10) cap labels as well as (1) hydro pencil.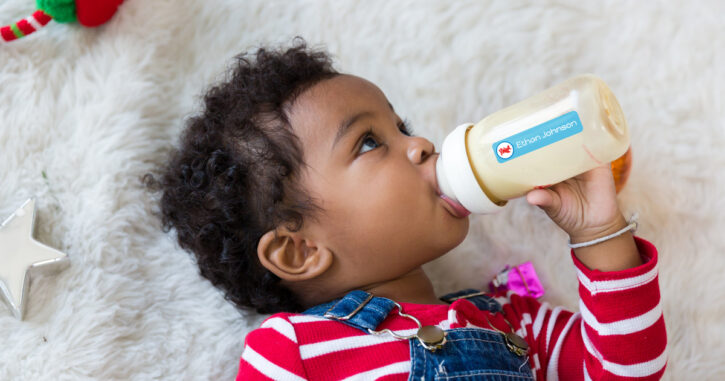 Plus, Name Bubbles is offering a 20% discount sitewide to help you save as you prep for Christmas and the New Year! Just use the coupon code HOLIDAY20 at checkout through 12/31/21.
About the Author
Latest Posts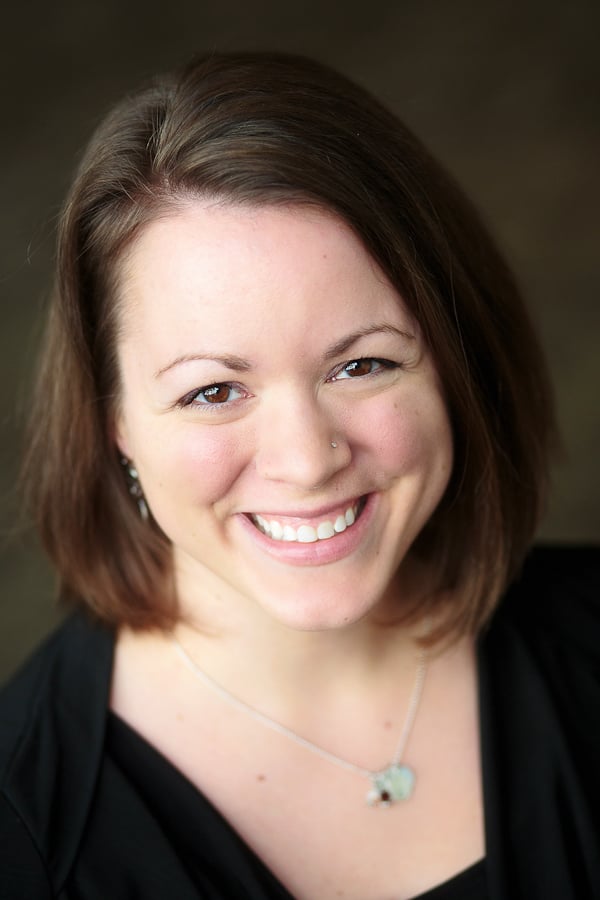 Laura is a former high school English teacher turned avid deal shopper following the birth of her first child. Now she's a work-from-home mom of six which keeps her plenty busy! On the off chance she gets some free time you'll find her with her nose in a book, spending time with family and friends, or enjoying a hot cup of coffee.