What kid doesn't like stickers?!? I remember my sister and I LOVING stickers when we were little – almost to the extreme. I actually still have some of the stickers I grew up collecting. They are hard to part with! Fast forward all these years laters and our newest generation is loving stickers just as much.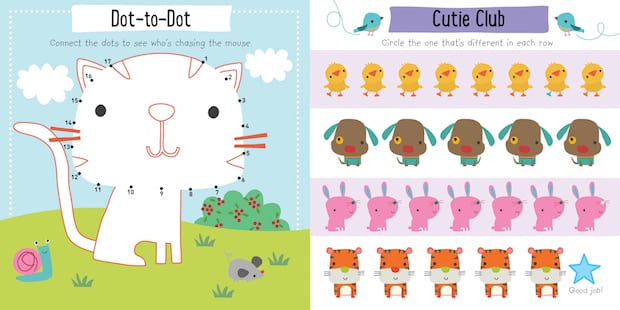 Silver Dolphin Books, publisher of high-quality, activity-based books for kids, has introduced something awesome for sticker lovers – Super Sticker Activity books, a new series of simple and engaging sticker books for young children ages 3 and up.
We just received two of the titles and they are just as cute and as fun as can be!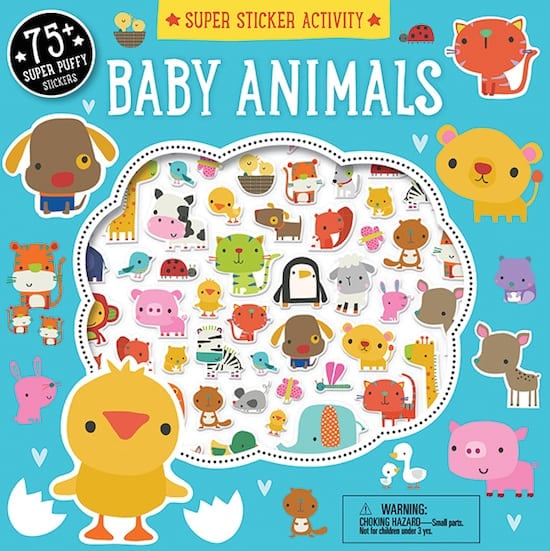 Whether it's a playful puppy or a curious kitten, Super Sticker Activity: Baby Animals is full of adorable and amusing baby animal activities. The 32-page activity book is full of fun and easy activities for children ages 3 and up. Mix and match, coloring, and doodling activities fill the book, and cute and cuddly baby animals are featured along for the fun.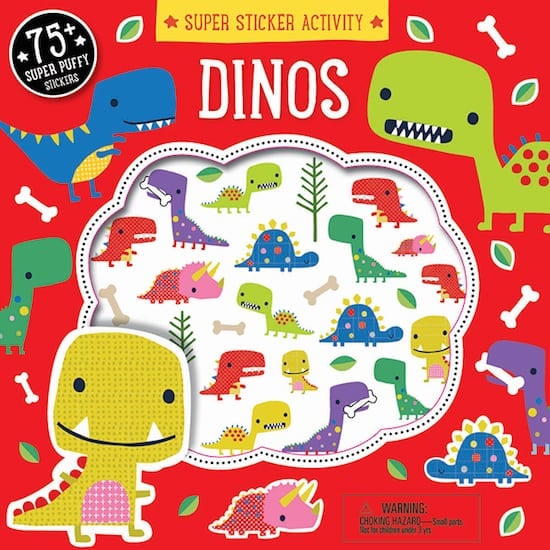 Triceratops, T.rex, Stegosaurus, and all the other impressive dinosaurs are ready for action in Super Sticker Activity: Dinos! Perfect for at home or on the go, this 32-page book contains fun and engaging activities featuring childrens' favorite dinosaurs. Whether it's doodling or a search and find, young dinosaur lovers are sure to find hours of sticker and activity fun!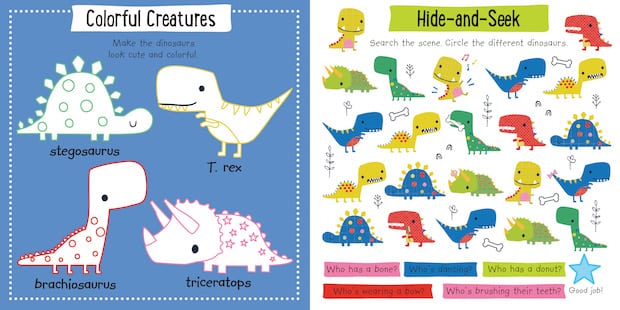 Each title in the series comes with over 75 super puffy stickers for hands-on fun decorating the colorfully illustrated pages, and the low price point of $5.99 makes them a great gift for any occasion.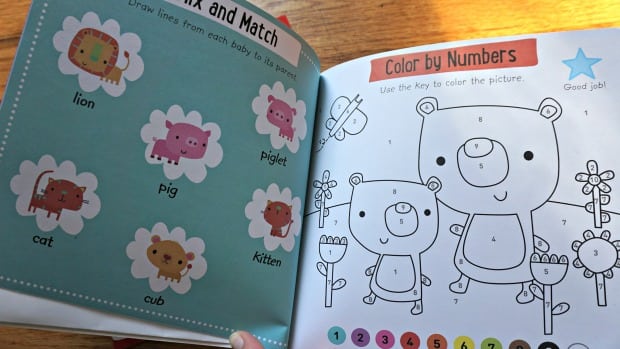 Enter our reader giveaway HERE!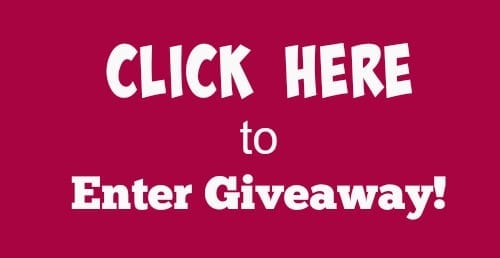 Pages: 1 2