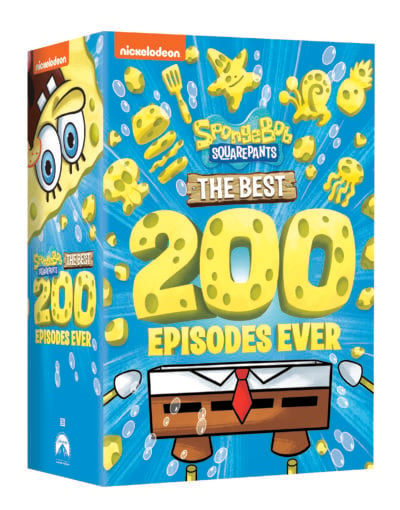 Ooooooooooohhhhhh…who lives in a pineapple under the sea? SPONGEBOB SQUAREPANTS! (And now that that's stuck in your head, I'll go on.)
Nickelodeon is celebrating twenty years of the world's most recognizable yellow sponge with the release of SpongeBob SquarePants: The Best 200 Episodes Ever! This DVD collection contains a whopping 30 discs and comes with a special anniversary poster.
This collection contains SpongeBob SquarePants: The First 100 Episodes & SpongeBob SquarePants: The Next 100 Episodes and features every deep-sea adventure from the first 200 episodes of the series. Get lost in the zany and wonderful world of Bikini Bottom and relive every "F.U.N." episode from the first nine seasons including classic episodes such as "SpongeBob You're Fired," "It Came from Goo Lagoon," and "Mermaidman Begins."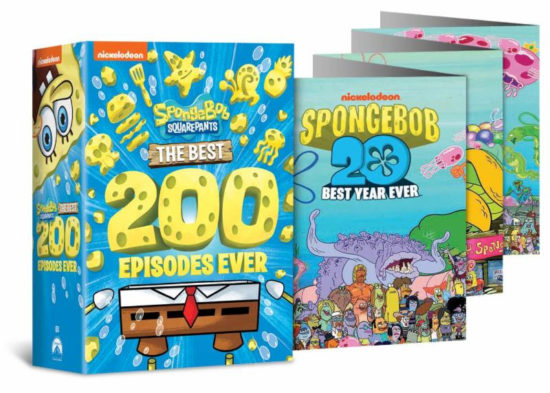 Reader Giveaway: One lucky Jinxy Kids reader will win SpongeBob SquarePants: The Best 200 Episodes Ever on DVD. To enter, just complete the entry form below by 11:59 pm ET on 9/9/19. Good luck!
SpongeBob SquarePants The Best 200 Episodes Ever DVD Giveaway